Jan 24, 2023When I was young, my family often went on vacations together, which typically involved staying at hotels. That trend continued once I met the woman I married, as we spent a lot of our pre-children years traveling from one place to another. We still traveled once we had kids, of course, but the added expense (not to mention tension levels) put a bit of a damper on how much time we spent booking hotel rooms.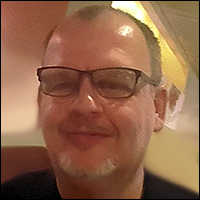 I remember a time when checking into hotels meant being handed an actual metal key, which opened a key lock in a room's doorknob. We would put the key on our keychain for the duration of our stay, then remove it and hand it back to the desk clerk upon checking out. Or perhaps we'd lose the key and have to sheepishly inform the staff. That seems like such a quaint notion now, doesn't it? It points to two basic facts: technology advancement is happening at an ever-increasing rate… and, alas, I am getting old.
I can't recall the last time I used a metal key to physically open a hotel room. Plastic cards, often containing magnetic-stripe technology but increasingly featuring a radio frequency identification chip, have largely replaced the need for such keys, and the use of these cards has become so commonplace that I no longer think about it when I'm handed one. What made me ponder this was a story I came across this week at a website called Hotel Management, titled "Ontario Hotel Upgrades to RFID Door Locks."
In that article, writer Esther Hertzfeld reported that a Canadian hotel, the Water Tower Inn in Sault Ste. Marie, Ontario, had recently upgraded its door locks to an RFID system from Assa Abloy. The RFID locks are intended to eliminate demagnetization issues, improve guest and employee safety by minimizing the risk of card cloning, and ensure that only those with proper authorization can access rooms within the property. The new system will also allow employees to review event logs during security-related incidents to determine who has entered a given area, as well as when this occurred.
RFID Journal has covered a wide variety of hotel-related deployments throughout the years, for applications ranging from room access and check-in to linen management and water conservation, among other uses. Such deployments have involved not only RFID, but also Bluetooth Low Energy (BLE), Near Field Communication (NFC) and other Internet of Things (IoT) technologies. Here's just a sampling of the stories we've published on this topic:
RFID Supports Manchester Hotel Reopenings with Automated Linen Inventories
The Linen Group is managing the status of towels, bedding and other linens for its hospitality customers as they reopen their doors to guests following the pandemic shutdown.
U.K. Hotel Transitions to BLE Mobile Room Access
Stock Exchange Hotel is leveraging Assa Abloy Global Solutions' RFID technology to let guests check in and access their rooms via smartphones, in order to increase convenience and minimize disease transmission risks caused by in-person interactions.
New Zealand Hotel Takes Tech-Savvy Approach With BLE Technology
Mi-pad's hotel in Queenstown automatically provides guests with room assignments and access via an app using technology from Assa Abloy Hospitality, and enables visitors to manage room conditions to meet their own comfort needs.
RFID Tracks Luxury Bed Use at Hotels
Elite Beds is using AgoraBee RFID-based technology to capture and access sensor data regarding how often leased beds are used, as well as how much pressure hotel guests put on the mattresses, thereby helping its staff to manage maintenance, turning and cleaning services.
Hotels, Retailers, Offices Piloting Technology Once Aimed at Health Care
CenTrak has expanded its RTLS and BLE solutions to companies beyond its traditional health-care market, as its partners from hospitality to retail are asking to employ the BLE and other functionalities built into its systems.
IoT Technology Measures Water and Air Quality at Tallink Spa & Conference Hotel
Sigfox operator Connected Baltics has helped the company to measure the quality of water and ambience on its premises.
Toronto Hotel Boosts Functionality and Security With RFID
Assa Abloy Hospitality's RFID-enabled access-management system has enabled hotels, including the InterContinental Toronto Centre hotel, to manage who accesses which areas and when, and to allow guests to use a single card for room entry, services and payments.
European Hotels Deploying RFID-enabled App for Linen Management
The Acuity Connect app, used with handheld RFID readers, enables hotels or other linen-using companies to leverage the tags on their towels, bedding or uniforms to track inventory at their facilities.
New York Hotels Use RF Technologies' RTLS to Secure Staff
About 45 hotels to date are installing the company's HelpAlert system, including The Kitano New York, and some are integrating alerts with video camera imagery.
Linen Loss Drops By 90% at Los Angeles Luxury Hotel
Mr. C Hotel Beverly Hills is using the RFID-based Linentracker system to track when its linens are sent to, and then returned from, an off-site laundry facility, and thereby determine if any items are not returned.
RFID Helps Hôtel-Dieu d'Amos Replenish Consumables
The Quebec hospital is using a system with passive HF RFID tags linked to specific medical supplies to request replenishment of those items.
Hotel Employs RFID to Woo Guests
Starwood Hotels and Resorts offers an automatic check-in program, designed to appeal to tech-savvy travelers.
Vancouver Hotel Tracks an Olympic Quantity of Washable Items
The Fairmont Pacific Rim Hotel is using soft rubber RFID tags to manage sheets, uniforms and other laundered assets, reducing labor tracking inventory, lost items and the need for safety stock.
Hotel Keeps Uniform Inventory With RFID
A Buenos Aires luxury hotel is using RFID to make sure employees always have a clean, crisp uniform ready when they show up at work.
Outrigger Hotel Lets Guests Leave Cash and Credit Cards Behind
The Waikiki facility is deploying AlohaPay, a system enabling guests to use their room keys as contactless payment cards at retail locations in and near the facility.
Hotel Finds RFID Just Ducky for Drinks Management
The famous Peabody Memphis hotel uses RFID tags integrated with flow sensors to record and report alcohol poured at its lobby bar and banquet facilities. Managers use the system to see how consistently drinks are mixed, train bartenders, monitor unbilled pours, and monitor liquor inventory.
Vegas Hotel-Casino Uses Tags to Keep Tabs on Liquor
At Treasure Island, RFID-enabled bottle spouts track the amount of liquor bartenders pour.
IoT Nudges Hotel Guests to Limit Shower Length
A smart showerhead system from French startup Hydrao displays how long guests have been showering, while its Kerlink LoRaWAN IoT network and gateways enable the solution to provide hotels and hostels with data to manage that information.
The above are but a handful of the deployments we've written about. There are many others. What they all have in common is that they demonstrate how ubiquitous connected technologies have become in the hospitality sector. Convenience, safety, security and comfort are at the core of that industry, which RFID and other Internet of Things technologies can provide.
When I joined the RFID Journal staff nearly 20 years ago, RFID technology was not a new one, but it was newly arrived on the radar of most businesses and consumers. I barely knew what it was back then and had to learn about it along with our readers. But thanks to RFID-enabled toll-collection systems, the widespread use of Near Field Communication in smartphones, omnichannel retailing, and the growing popularity of smart homes and smart appliances, the average person is becoming more and more familiar with—and reliant on—RFID and related solutions.
Connected technologies are becoming an ever-present part of our daily lives, not only in our homes but also at our jobs, at the stores at which we shop, and even on our vacations. The next time you stay at a hotel, resort or casino, take a look at the plastic cards you'll receive upon checking in. There's a good chance the traditional magstripes you once would have seen there have been replaced by RFID. If so, you can look forward to a more enjoyable and secure stay as a result.
Rich Handley has been the managing editor of RFID Journal since 2005. Outside the RFID world, Rich has authored, edited or contributed to numerous books about pop culture. You can contact Rich via email.