Mar 02, 2015There are many rugged RFID tags on the market designed to withstand extreme temperatures, harsh chemicals, pounding pressure, dust, rain, shock and other challenging conditions. But in some hazardous environments, companies are required to use tags that meet the ATEX (ATmospheres EXplosives) Directive, which took effect in Europe in 2003. It mandates that all electrical and mechanical equipment used near explosives or explosive fuels or gases needs to be certified as safe.
Products must be tested to ensure they can't produce a spark that could ignite an explosion or fire. The directive covers a range of equipment. It does not specifically mention RFID tags, but since active tags contain a battery, they would fall under the mandate. There are different opinions in the field regarding whether passive tags need to be certified, says HID Global's Richard Aufreiter, director of product management for identification technologies.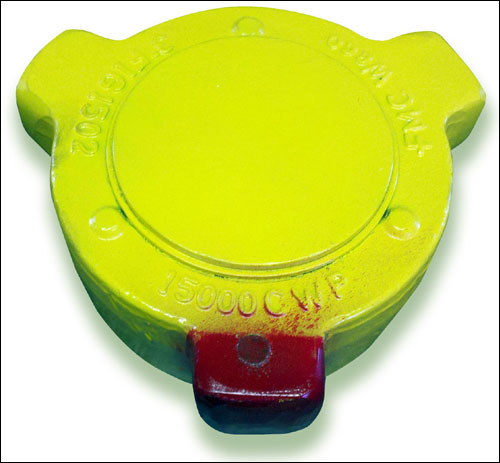 BP was able to deploy an RFID solution to streamline maintenance operations at its oil refinery in Gelsenkirchen, Germany, because it used ATEX tags from Tectus Transponder Technology. Elpiji, a Malaysian liquid propane gas supplier, also used Tectus ATEX tags to automate the process of filling gas cylinders at its Penang plant.
In addition to Tectus, Confidex and HID Global are among the handful of vendors providing ATEX-compliant tags. The companies that have achieved ATEX certification say it's important because it enables them to serve particular needs and markets, such as challenging industrial applications and the oil and gas industry.
ATEX is accepted in many countries outside Europe, but ATEX is not required in the United States and other countries. Rather, these countries have signed on to the IECEx (International Electrotechnical Commission System for Certification to Standards Relating to Equipment for Use in Explosive Atmospheres) scheme, the goal of which is to establish worldwide standards. IECEx and ATEX are nearly identical except for some minor specification differences.
The U.S. Department of Defense uses the HERO (Hazards of Electromagnetic Radiation to Ordnance) certification, which states that military munitions containing electrically initiated devices (exploding foil initiators, laser initiators, burn wires, fusible links, hot bridge wires, carbon bridges and conductive compositions, for example), shall be designed or protected such that electromagnetic radiation does not cause an inadvertent initiation, degradation or disablement.
What Is ATEX?
There are two ATEX directives: one for the manufacturer and one for the user of the equipment. The ATEX 95 equipment directive (94/9/EC) is aimed at equipment and protective systems intended for use in potentially explosive atmospheres; the ATEX 137 workplace directive (99/92/EC) has minimum requirements for improving the safety and health protection of workers potentially at risk from explosive atmospheres.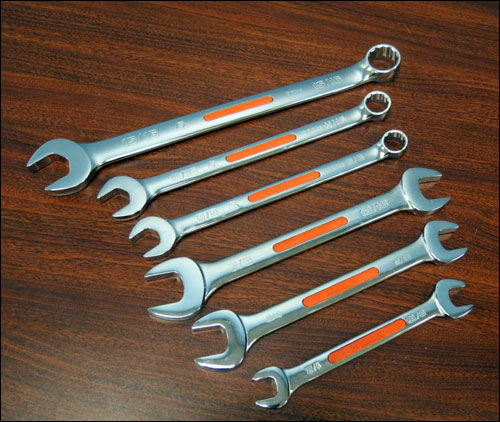 Employers in the European Union are required to classify into zones areas where hazardous explosive atmospheres might occur. The classification given to a particular zone, and its size and location, depends on the likelihood of an explosive atmosphere occurring and its persistence if it does. Areas classified into zones (0, 1, 2 for gas, mists or vapors, and 20, 21, 22 for dust) must be protected from effective sources of ignition. Any equipment and protective systems intended for use in zoned areas must meet the requirements of the directive.
Zone 0 for potentially hazardous gases, for example, is an area in which an explosive mixture is present either continuously or for long periods. Zone 1 is an area in which an explosive mixture is likely to occur in normal operation, and Zone 2 is an area in which an explosive mixture is not likely to occur in normal operation and, if it occurs, will exist only for a short time.
For dust, Zone 20 is an area in which an explosive mixture is continuously present or present for long periods. Zone 21 is an area in which an explosive mixture is likely to occur in normal operation, and Zone 22 is an area in which an explosive mixture is not likely to occur in normal operation and, if it occurs, will exist only for a short time.
Explosion groups include I for methane gas, IIA for propane, IIB for ethylene and IIC for hydrogen, the most dangerous group, Aufreiter says. Temperature classes T1 through T6 correspond with maximum permitted housing or component temperature of the operating devices, ranging from 450 degrees Celsius down to 85 degrees Celsius, he says.
ATEX-certified items need to be marked with an ATEX logo and certification string "so that onsite it is always obvious that this is certified equipment," Aufreiter says. "While every ATEX-certified RFID tag is, by definition, safe for some potentially explosive environment, some are better suited to certain situations than others," he says. "It is critical to understand the distinctions between the various ATEX certifications, which are presented in long character strings to represent various safety-related features."
Confidex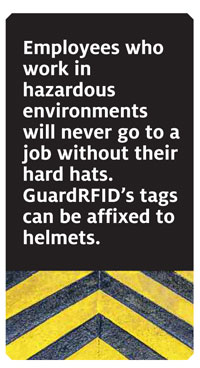 Getting ATEX certification for the Ironside product family was an obvious choice, says Jari Ovaskainen, Confidex's marketing director for tags and labels. "There seemed to be demand in the oil and gas industry for such a tag family, which has durable structure, offers different form factors and allows versatile attachment methods," he says.
Confidex Ironside passive ultrahigh-frequency Gen 2 RFID tags "have received the most stringent level of protection certification, meaning they are suitable for use in areas categorized as Zone 0, where an explosive gas mixture is present continuously or for long periods," Ovaskainen says. "This means that Confidex tags are proven to be intrinsically safe and compliant for both surface industries and mining."
The company received the ATEX certification in 2013, and the Ironside tags—which had already been used in a variety of RFID applications, such as tracking rail wagons and monitoring bulk containers—were approved for use in the petrochemical, offshore and mining industries and other sectors in which RFID systems are continuously or occasionally exposed to potentially explosive atmospheres.
The Ironside, Ironside Slim and Ironside Micro tags are all global frequency on-metal tags. They are made of materials designed to withstand harsh requirements from various environments, Ovaskainen says. Smaller items can be tracked with the Ironside Micro, he adds, and when a longer read range is required, Ironside Slim can be used.
The tags can be mounted on any metallic surfaces, either mechanically with screws or pop rivets or with industrial adhesive. For a superior grip, Confidex offers a welding bracket for the Ironside tag.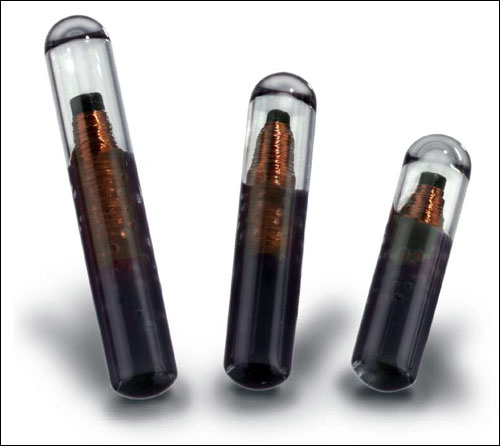 "In the oil and gas industry, ATEX-certified tags can be used for maintenance, repair and operation purposes," Ovaskainen says. "With the help of RFID, field operators can easily identify and locate assets and equipment that require attention."
There are also logistics applications, such as gas cylinders that require ATEX-certified components. RFID enables greater supply-chain visibility and supplier collaboration, Ovaskainen says.
HID Global
In November 2013, an IECEx specification clearly stated, for the first time, that passive RFID tags are, by definition, intrinsically safe, Aufreiter says, and therefore don't need a certification. "Still, certain customers ask for a certified tag, possibly just to be on the safe side," he says. "HID typically certifies tag families as a service to customers."
In 2012, HID Global achieved ATEX certification for its IN Tag portfolio of industrial RFID tags that include water-, chemical- and shock-resistant disc tags. They are available in low-frequency, high-frequency and ultrahigh-frequency versions. The company's HF IN Tag 200 OM and 500 OM 13.56 MHz transponders are designed for metal assets.
The company's Glass Tag and LogiTag lines of industrial transponders are also ATEX certified. All HID Global's ATEX-certified tags can be used in environments such as offshore drilling platforms, petrochemical plants, mines, flour mills and other process industries. They can be used in zones 0 and 20, and at temperatures of up to 135 degrees Celsius. The Glass Tags and IN Tags can be used in zones 1 and 21.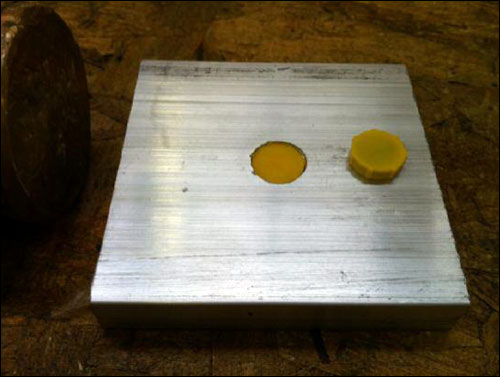 "Customers typically come from the mining industry, certain productions like mills that operate in explosive dust, or from the oil and gas area," Aufreiter says. "RFID tags are typically mounted on containers or boxes for transport of goods inside the explosive environment or directly on equipment like tools to track usage or on walls [or] equipment for proof of presence. In general, the use cases of tags in explosive environments do not differ from other uses in the production industry."
The ATEX tags are manufactured in ISO 9001-2008-certified facilities using patented processes, Aufreiter says. In addition to submitting its products for external certifications, HID puts its rugged tags through extensive testing in its own labs, using a company-designed methodology and equipment, including impact tests, ovens, freezers and drop stations.
The company plans to get ATEX certification for its Iron Tag, IN Line Ultra family (including Keg Tag UHF and LF) and SlimFlex tag. Future products, beginning with the LogiTag family, will be certified to both ATEX and IECEx, Aufreiter says.
Tectus Transponder Technology
"Our customers in industries such as oil and gas asked us to provide ATEX-certified tags," says Udo Doege, Tectus' managing director of sales.
Tectus has ATEX-certified a wide range of RFID tags in different form factors, sizes, materials and frequencies—including LF, HF, UHF and Near Field Communication (NFC). The company has tags for ATEX zones 1, 2, 21 and 22, Doege says. The tags are produced and tested according to the ATEX and IECEx rules and regulations, he adds.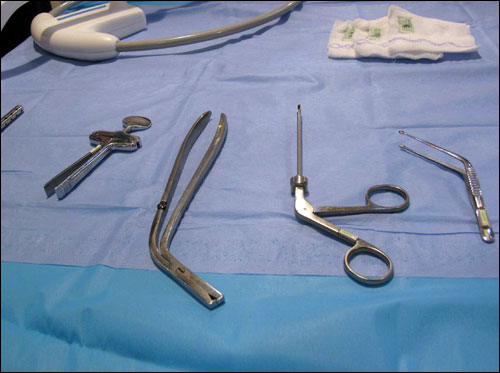 The company's ATEX tags are designed for use in a variety of hazardous areas where certified equipment is required, in industries such as food processing, mining, oil and gas and petrochemical. Some of the tags are designed to work in extreme temperature conditions. In addition, Tectus' ATEX-certified RFID tags can be used during dangerous goods transportation, and in areas where dust or dust-air mixtures or gas occur temporarily, occasionally or during normal operation. This can include environments where there are grains, flour, sawdust, resin or other particles.
Form factors in the Tectus tag portfolio of metal and glass tags include cable tie, card, cylinder, key fob and on-metal, for identifying devices, equipment, machines and number plates. Wristbands are also available for access control and time attendance.
The tags range in size from 2.5 x 2.5 x 0.4 mm—which Doege says is one of the smallest ATEX-certified UHF RFID tags on the market and can be used to identify small items such as metallic tools and surgical instruments—to 150 x 20 x 8 mm, which is used to identify metal containers, pallets and equipment, with a read range of up to 10 meters.
Customers are using the tags to track and manage assets and items, including drill pipes, serial number plates, valves and hoses at onshore and offshore oil and gas drilling rigs; valves, pipes, pumps, tools, cables and engines at refineries; and pumps, valves, cables, hoses and lightning protection at chemical plants; as well as for maintenance and tracking of gas cylinders, Doege says. Tectus will customize tags for use in harsh conditions, such as a tag to track metal drill pipes for oil and gas exploration, he adds.
Serving a Growing Niche Market
ATEX-certified tags and readers are a "big" part of Tectus' business, Doege notes.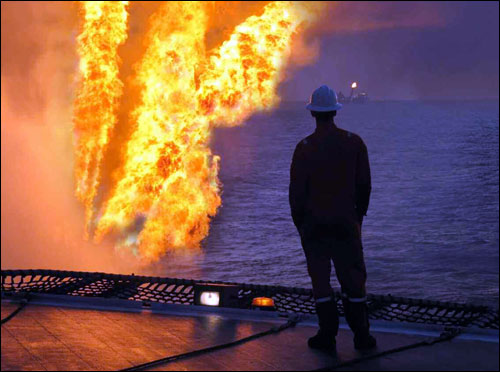 ATEX certification is an "occasional request" HID gets from customers, Aufreiter says. "The majority of tags is sold to [non-ATEX] environments," he says. "We do see a growth of RFID use in general, but growth in ATEX environments does not differ from similar industries in non-ATEX environments."
But Doege says the market for ATEX-certified tags will likely grow because more companies are relying on these types of RFID solutions and they deliver potential benefits such as improvement of processes, cost savings and better safety.