Aug 10, 2022Ever since 2009, RFID Journal has maintained an Ask the Experts page on our website (see A New Forum: Ask the Experts). This function of our site allows readers to submit questions regarding RFID and other Internet of Things (IoT) technologies, for which they need an answer. The questions posed have involved a wide swath of industries, from retail and manufacturing to healthcare and supply chain, and have covered a broad spectrum of topics. Here are some of the questions we've recently fielded: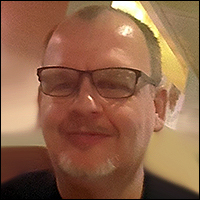 Could NFC Send Temperature Excursion Alerts?
Cynthia asked, "My daughter seeks to test high-temperature passive RFID tags for her science fair project, to set up alerts when stovetops and ovens reach and/or stay at designated temperatures. I understand we could use an NFC tag info app, but don't know whether it would read temperature data from a 13.56 MHz RFID tag, nor what the maximum temperature possibilities are. Any help and guidance would be appreciated."
How Transitional Is the RFID Industry in Europe and Asia?
Peter asked, "I read the article 'Always a Bigger Fish' and was impressed with this overview, showing a clear trend in this industry. While I understand that there is no information on transaction prices, it to me still seems difficult to assess whether such activity is directed to buying orders, and if such a frenzy is truly beneficial or pure speculation… I also wonder if you have information on other regions, mainly Europe but also China, where similar trends seem to exist."
How Can I Integrate the RockyIC 100 RFID IC and the ADXl Vibration Sensor and Antenna?
Hari asked, "Which software should I use for this integration?"
How Can I Track Movement via RFID?
Justin asked, "I'm doing a university project using RFID and I'm not too sure how to start. Any help would be appreciated. Would it be possible to track movement from point A to point B using RFID (let's say they are about 10 meters apart) while having some type of field or reference to start at A and end at B? This is so I can evaluate the time it takes to get from points A to B. How could I get this done?"
What Is the Most Powerful RFID Technology?
Otto asked, "Is there an RFID or beam-steerable phased-array antenna that could be used to track a passive tag from a satellite via a smartphone? Do you know of any handheld device which I could wave over my body to detect the presence of an RFID implant, and where such a scanner could be purchased?"
How Can RFID Manage Weapons?
Finally, Darkhan asked, "I am doing research on RFID for a weapons-tracking system. I found that I need to consider several factors that could affect RFID tags, which must survive under the following kinds of conditions: aggressive cleaning agents, severe vibration, blunt force and extreme temperatures. Most manufacturers of RFID write about using passive UHF RFID tags in weapons management. Does that mean any passive UHF tags could be attached to weapons?"
These are just a half-dozen of the nearly 3,000 questions we've answered to date. If you've got a query you'd like to pose, don't hesitate to let us know. We're here to help you. If we don't know the answer, we'll invite vendors offering relevant solutions to provide information about their offerings, or we'll reach out to end users whose deployments might inspire you to proceed along similar lines.
Our reader are always welcome to respond with whatever advice they can offer, because Ask the Experts isn't just here to provide a dialogue between RFID Journal's editors and audience. It also serves as an open forum for discussion and exchange between end users, consultants, vendors, academics and anyone else with the knowledge and experience to aid others' RFID projects. After all, experience and expertise go hand in hand.
Rich Handley has been the managing editor of RFID Journal since 2005. Outside the RFID world, Rich has authored, edited or contributed to numerous books about pop culture. You can contact Rich via email.