Feb 24, 2023ORIGINALLY POSTED: Aug. 10, 2022; ARTICLE UPDATED: Feb. 24, 2023
Ever since 2009, RFID Journal has maintained an Ask the Experts page on our website (see A New Forum: Ask the Experts). This function of our site allows readers to submit questions regarding RFID and other Internet of Things (IoT) technologies, for which they need an answer. The questions posed have involved a wide swath of industries, from retail and manufacturing to healthcare and supply chain, and have covered a broad spectrum of topics. Here are some of the questions we've recently fielded: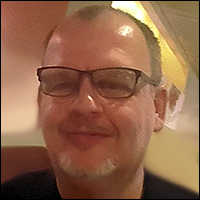 How Much Would It Cost to RFID-Enable an Amusement Park?
Q: I was wondering how much an estimate would theoretically be for an installation of RFID scanners on the total amount of rides, restaurants and private food trucks around the park. Any idea?
Is the FM11RF08 RFID Chip Safer than the MIFARE Classic?
Q: Does a list exist for all RFID card types that can be cloned to a Magic card, even if they contain data protected by keys, using the Proxmark3?
Who Would Be a Good RFID Consultant for Us?
Q: We are film educators who provide production equipment and post-production equipment to our students for motion picture arts. Can you provide RFID consultant recommendations that would be a good fit for us?
Can RFID Tags Be Turned On and Off via External Devices?
Q: Are there any passive UHF RFID tags or ICs that could be enabled or disabled by an external circuit or printed circuit board?
Can an RFID Card Be Duplicated?
Q: I have an RFID card for our employee parking lot, and I wonder if there is a product that can read the ID number on that card and duplicate it, then assign it to other RFID cards so other employees can be given a card as well. Is this possible?
Where Can I Find Heat-Pressed RFID Trackers?
Q: I am looking for a company that offers such trackers so I can put them on my linens for a hospitality business. Can you point me to a few vendors?
Can Passive RFID Labels Be Applied to Products in a Warehouse so Their Location Can Be Viewed at All Times?
Q: If so, what are some suppliers in Australia and New Zealand that could take on this work? And would it be realistic to think RFID labels for the above application could be purchased for less than 10 U.S. cents each?
Can an RFID Reader Detect Tags 5 Meters Below Rocks and Sand?
Q: Is such an application of the technology possible?
Is There a Manufacturer of RFID Sensors That Can Assist on the Engineering Side?
Q: We seek to calculate an object's circumference via RFID. That object will expand over time, but we haven't found any great leads on who can assist us. Can you offer any advice?
Can an NFC Signal's Range Be Extended?
Q: Would it be possible to extend the range of the NFC signal, or to replace NFC with another RFID tag that would do the same job but with a wider radius than NFC?
How Are RFID Tags Affected By Ionizing Radiation?
Q: I have heard the DoD had conducted some testing for the effects of ionizing radiation on passive RFID tags. You wouldn't happen to have any references, would you?
How Can I Read Dish Tags on a Table?
Q: We have a table with a working area of 400 millimeters by 180 millimeters. Suppose I placed an RFID reader on the long side and stuck tags at the bottom of the dish. Would the reader read the tags when I placed them on the table?
These are just a dozen of the more than 3,000 questions we've answered to date. If you've got a query you'd like to pose, don't hesitate to let us know by asking your question here. We're here to help you. If we don't know the answer, we'll invite vendors offering relevant solutions to provide information about their offerings, or we'll reach out to end users whose deployments might inspire you to proceed along similar lines.
Our reader are always welcome to respond with whatever advice they can offer, because Ask the Experts isn't just here to provide a dialogue between RFID Journal's editors and audience. It also serves as an open forum for discussion and exchange between end users, consultants, vendors, academics and anyone else with the knowledge and experience to aid others' RFID projects. After all, experience and expertise go hand in hand.
Rich Handley has been the managing editor of RFID Journal since 2005. Outside the RFID world, Rich has authored, edited or contributed to numerous books about pop culture. You can contact Rich via email.