Jun 25, 2020It's no hyperbole to say that the COVID-19 pandemic has radically altered how our world operates. That's certainly been the case for companies that earn revenues and gain new customers via face-to-face conferences, conventions and exhibitions, as well as for those who attend such events to learn about the latest solutions, services and innovations. We at RFID Journal can empathize.
RFID Journal is currently preparing for  RFID Journal LIVE! 2020, set to take place in Orlando, Fla., on Sept. 9-11. As the largest, most comprehensive RFID and Internet of Things event, LIVE! provides a place for end users, vendors, systems integrators, consultants and academics to gather annually to network, buy and sell, share ideas and gain an RFID education. When the pandemic put the world in lockdown this past spring, the event was rescheduled for September, and we're optimistically on track to host it as planned, with SpotSee lined up as our Cornerstone Sponsor (see  RFID Journal LIVE! Announces SpotSee as Cornerstone Sponsor).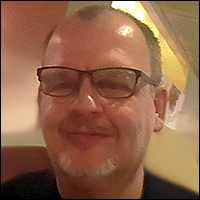 In the meantime, RFID Journal has been offering virtual events and webinars designed to educate our readership and to offer a way for companies to present their services and products to the public when doing so in person has become problematic. In May, we launched a series of webinars intended to highlight the Best New Product finalists for this year's  RFID Journal Awards; each webinar features two finalist products that will be exhibited at LIVE! 2020.
Archived recording from these presentations are available to view on demand, and PDFs of the slides used have been created as well, so that those unable to attend can still benefit from the information presented by our speakers. Simply click on the links below to access those files and learn more about each event. The presenters own the copyright to these materials, which are being offered for viewers' personal reference and should not be reused without permission. Please note that you must be a Registered or Premium Member of RFID Journal, as you will be prompted to enter your e-mail address and password before viewing the recording. (Registration is free.)
The webinar  Best New Products of 2020: SpotSee ShockWatch and Fujitsu Textile Tag  was held on Mar. 12. ShockWatch combines the benefits of impact indication with the inventory tracking of RFID, indicates if products have been mishandled during transit or while in storage, and offers visual and electronic indicators to communicate any resultant damage. Fujitsu's industrial-strength flexible UHF RFID tag, meanwhile, is designed to help laundries improve linen and garment processing with nearly 100 percent accuracy.
RFID Journal hosted  Return to Work! RFID and IoT Solutions to Protect the Workforce on May 20. The speakers, representing IBM and RFID Global Solution, discussed how the global pandemic has had an unprecedented impact on businesses in multiple markets, and why firms of all sizes need to deal with a variety of new issues, including altered supply chains, a decentralized workforce, and how to provide safe and healthy employee workspaces.
On May 26, RFID Journal presented  Best New Products of 2020: RFRain Smart Reader and Identiv Eco-Friendly Tags. The RFR-RAIN-4-SMART-ADV UHF RFID smart reader is built to replace complex, expensive RFID systems with a product that provides both hardware and a software platform. And Identiv's RFID and NFC tags feature non-etched, paper-based transponder inlays built to reduce the traditional use of PET-based substrates and byproducts.
June 10's webinar was  Best New RFID Products of 2020: RF Controls' CS-490 Smart Antenna and Times-7's Packing Station. The CS-490, according to RF Controls, doubles the read distance of the company's previous antenna from 45 feet to 90 feet, while Times-7's Packing Station is designed for packing and shipment verification in e-commerce businesses across multiple industries.
On June 16, RFID Journal presented  Damage in Your Supply Chain? Using RFID to Deter, Detect and Diagnose, with speakers from SpotSee and SDG Systems. Utilizing indicators affords a company greater visibility into its supply chain, reducing damage by up to 40 to 60 percent. No business can entirely avoid supply chain damage, but there are solutions that can improve damage rates. With that in mind, the speakers explained how to deter damage with accountability, detect it via RFID and a visual indicator, and diagnose when and where such damage might have occurred.
This past week, RFID Journal presented  Best New RFID Products of 2020: METRC's Wearable Passive UHF Reader and EM Microelectronic's em|echo-V Dual-Frequency Chip. The latest version of METRC's UHF reader is designed to provide hands-free operation so users can automatically scan RFID-tagged items while handling them, while the em|echo-V system combines NFC and passive UHF RFID in a single chip for use in supply chain management, consumer engagement and product authentication.
The pandemic continues, and so RFID Journal will continue to offer online events for the benefit of our readers, our sponsors and the technology's end users. Since the crisis began, much of the world has transitioned to virtual learning—at the elementary school, high school and college levels (as those of us who have our children home with us as we work virtually from our basement offices can attest to), but also with regard to conferences and exhibitions throughout the business world. We're an adaptable species, and widespread online education to facilitate social distancing and isolation is just the latest example of our ability to innovatively adjust to adverse conditions.
Upcoming online events will include  RFID in Manufacturing 2020, a virtual event being offered on June 30;  Best New Products of 2020: PervasID's Flow Ranger and Printronix Auto ID's T6000e RFID Printer, a webinar slated for July 14; and the virtual event  RFID and IoT for Inventory and Warehouse Management 2020, scheduled for Oct. 13. Be sure to frequent  our events page for information about other upcoming events as they are announced—both online and face-to-face.