June 30, 11:00 am - 1:00 pm
Manufacturing companies are employing radio frequency identification (RFID) to achieve major benefits, both in their supply chains and in their factory operations. To highlight some of the key applications and ways you can bring new efficiencies to your organization, RFID Journal will hold its annual RFID in Manufacturing Virtual Event on June 30, 2020. This online event will cover some of the key benefits that leading manufacturing companies are achieving from utilizing the technology.
To view a recording of this event, please visit: https://www.rfidjournal.com/rfid-video/rfid-in-manufacturing-2020.
11:00 AM – 11:40 AM
Developing an RFID Strategy for Manufacturing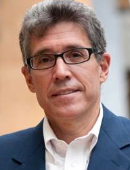 RFID technology can deliver a wide variety of significant benefits to manufacturers in many different areas, but without coherent strategies, companies often wind up deploying the technology piecemeal, only to find that it fails to meet their longer-term needs. This session explained how to create a long-term strategy that can enable businesses to choose technologies that will best meet their ongoing needs across a wide variety of applications, as well as how to prioritize projects in the near term.
Speaker: Mark Roberti, Founder and Editor, RFID Journal
11:40 AM – 12:00 PM
Refining Workflows with RFID: WIP Tracking for Manufacturing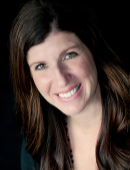 As manufacturing operations restart and face the "new normal," productivity and cost control are more important than ever. Radley Corporation will share how RFID-powered work-in-process tracking can reduce waste, eliminate errors and ensure quality control throughout your manufacturing process. For more than 40 years, companies around the world have sought out Radley's expertise to optimize workflows and increase productivity. Radley provides a complete RFID solution that is ideal for tracking WIP and providing detailed visibility into production status, so you can easily manage and process key data. RFID solutions are much more than installing hardware—without software, you're simply reading tag data, not using it. Learn how middleware processes and filters key data to truly maximize on your RFID investment.
Speaker: Brandee Howe, Account Manager, Radley Corporation.

12:00 PM – 12:15 PM
How to Implement RAIN RFID Source Tagging in Industrial Manufacturing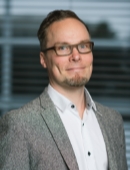 During the past 10 years of RFID deployments in the retail industry, one thing has become clear: products must be tagged at the source. But source tagging can be complex. How do you ensure every tag functions and ever serial number is correct? During this session, the presenter will discuss best practices for source tagging, and how the learnings from retail source tagging can be applied to other rising RAIN RFID market segments, such as industrial manufacturing, food industry and tires. You will also learn practical solutions you firm can apply as it implements RAIN RFID in its own manufacturing process.
Speaker: Juho Partanen, Business Development Director, Voyantic
12:15 PM – 12:30 PM
RFID for Tires: Let's Get into the Heart of the IoT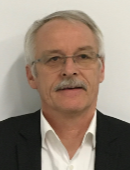 The tire lifecycle is diverse and complex. It starts with manufacturing/birth and ends with recycling at the end of life of the product. More and more tire stakeholders (dealers, OEMs, retailers, retreaders, government agencies, end users) must be served with relevant and specific tire data depending of their local or global use cases. In this session, learn how an ISO standard approach to tire lifecycle management, based on RAIN RFID technology and GS1 EPC-standard as the central keys of the tire identification solution, has been conducted at the industry level and hear about plans to encourage a worldwide adoption of this approach.
Speaker: Philippe Lallement, IoT Ecosystem Intelligence, Michelin

12:30 PM – 12:45 PM
How radio-itag  Prints and Encode Individual RFID Tags at Multi-lane Speed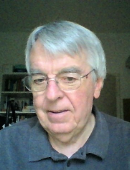 When it comes to source tagging, printing and encoding labels at the production sites of retail goods is essential. A flexible and fast system for individual RFID label publishing is required to fulfill the demand of factories. Learn how radiotag, with the cooperation of Voyantic, created a multi-lane RTU that allows for quick production changes of label sizes without tools and with almost no setup waste. Corrupted labels are marked, and a RFID label recovery allows labels to be republished. The radiotag RFID Label Publishing System is built for low to high-volume production at low cost per label. Hear how the company is able to produce labels with a TCO publishing cost of about EUR 0,0015 per label.
Speaker: Jochen Renfordt, Managing director and co-founder, Radiotag

12:55 PM – 1:00 PM
Closing remarks.

Register Now
BACK TO EVENTS