June 30, 11:00 am - June 30, 2020, 1:00 pm
Manufacturing companies are employing radio frequency identification (RFID) to achieve major benefits, both in their supply chains and in their factory operations. To highlight some of the key applications and ways you can bring new efficiencies to your organization, RFID Journal will hold its annual RFID in Manufacturing Virtual Event on June 30, 2020. This online event will cover some of the key benefits that leading manufacturing companies are achieving from utilizing the technology.

11:00 AM – 11:40 AM
Developing an RFID Strategy for Manufacturing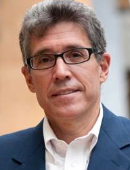 RFID technology can deliver a wide variety of significant benefits to manufacturers in many different areas, but without coherent strategies, companies often wind up deploying the technology piecemeal, only to find that it fails to meet their longer-term needs. This session explained how to create a long-term strategy that can enable businesses to choose technologies that will best meet their ongoing needs across a wide variety of applications, as well as how to prioritize projects in the near term.
Speaker: Mark Roberti, Founder and Editor, RFID Journal
11:40 AM – 12:00 PM
Refining Workflows with RFID: WIP Tracking for Manufacturing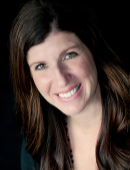 As manufacturing operations restart and face the "new normal," productivity and cost control are more important than ever. Radley Corporation will share how RFID-powered work-in-process tracking can reduce waste, eliminate errors and ensure quality control throughout your manufacturing process. For more than 40 years, companies around the world have sought out Radley's expertise to optimize workflows and increase productivity. Radley provides a complete RFID solution that is ideal for tracking WIP and providing detailed visibility into production status, so you can easily manage and process key data. RFID solutions are much more than installing hardware—without software, you're simply reading tag data, not using it. Learn how middleware processes and filters key data to truly maximize on your RFID investment.
Speaker: Brandee Howe, Account Manager, Radley Corporation.

12:00 PM – 12:30 PM
Auto Ceramics Company Boosts Production With RTLS
NGK Automotive Ceramics USA has boosted production at its existing facility with the help of technology, in order to meet the increased demand from an expanding customer base. The company has installed produc- tion automation and real-time locating system (RTLS) tech- nologies to track the locations of its partially assembled prod- ucts as it fulfills customer orders. The technology includes BLE tags attached to pallets, which transmit data to beacon receivers known as Locators, which are installed throughout the facility. Learn how the firm has reduced the amount of labor required to search for palletized products as they move through the system.
Speaker: To Be Confirmed

12:30 PM – 12:55 PM
RFID System Brings Visibility to Industrial Supply Chains
A distributor of specialized manufacturing components has developed an RFID-based solution to manage its industrial manufacturer customer's inventory at manufacturing sites. The system, known as ShelfAware, allows the supplier and its customers to track which components are onsite at any given time, via an RFID tag on each product package, as well as readers at the storage area to identify when parts are consumed. The system uses the consumption data to ensure that products are automatically reordered as needed, while also helping the manufacturer to understand its inventory levels and reduce labor costs. During this session, you will hear how RFID has played a crucial role in the development of its Internet of Thing systems.
Speaker: To Be Confirmed

12:55 PM – 1:00 PM
Closing remarks.

Register Now
Gold Sponsor

Gold Sponsor

BACK TO EVENTS