Mar 06, 2023RFID Journal LIVE! 2023 will feature end-user companies discussing RFID's use in various industries, including retail, as well as exhibitors offering tagging solutions for multiple applications. To learn more, visit the event's website.
Retail RFID solutions company Nedap is releasing a point-of-sale (POS) reader that works with the company's iD Cloud EAS solution, which is intended to be easy to deploy and use, whether or not it is integrated with a store's POS management software. Nedap has already been offering readers for use at retailers' sales counters, but its iD POS 2 is an entirely new product, according to Daniel Doorman, Nedap's product manager.
The device was built to be deployed within as little as five minutes, Nedap claims. The company makes RFID solutions for retailers that provide inventory management, as well as related in-store and distribution center management. But companies that have been deploying POS systems that leverage the UHF RFID tags attached to goods, for sales as well as for inventory data, often face challenges.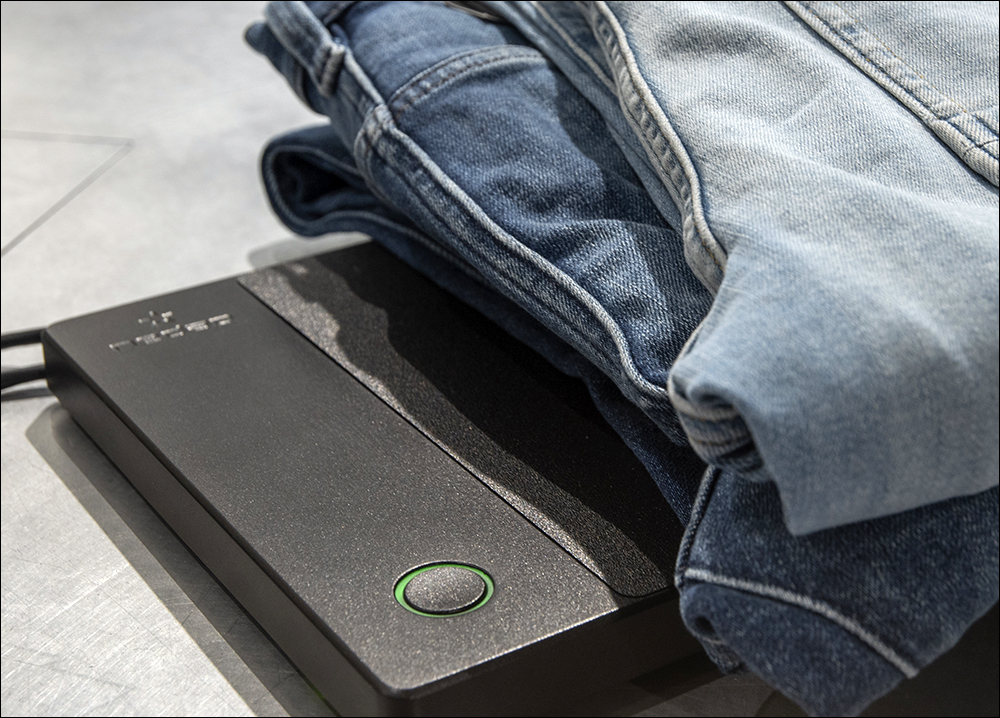 What can be a complex combination of RFID reader, POS software and database typically used by retailers would require complex integration with an RFID reader to access read-based data as goods are purchased, and to thereby update inventory records or trigger replenishment orders. However, the company reports, the lack of good POS solutions can pose an obstacle to generating further value from RFID deployments. That has put limits on the effectiveness of inventory-management systems, Doorman says, adding, "So we felt this is something we can fix for them."
Easy Installation of the Technology
Nedap decided to build an entirely new product, Doorman explains, one designed to be more readily deployed than the previous POS solution, beginning with market research, mockups and beta-testing. "Initially, we did not plan to make a new version or to make even a point-of-sale reader ourselves," he states, "but we saw that our customers could not find a good solution that was easy enough for them to deploy at scale," while performing according to their needs.
Earlier versions of point-of-sale RFID readers typically plugged into a POS computer via a USB cable, and they required a driver and a software development kit on that computer to enable integration with the POS software. With iD POS 2, Nedap explains, the goal is to make the deployment simpler. Users can choose one of two options: using a plug-and-play USB connection, with which the reader would employ a barcode scanner protocol, or using a WebSocket application programming interface.
The WebSocket communication protocol can send data from a client to a server, or from a server to a client, as an alternative to the HTTP protocol. This protocol, Doorman says, is the preferred connection method for many retailers, since it enables two connected devices—a reader and a POS computer, or tablets operated at a store—to communicate with one another in both directions. Once connected, the RFID reader transmits data directly to Nedap's iD Cloud platform as soon as an item is paid for. The iD POS 2's settings are stored centrally in Nedap's Device Management cloud platform, and once the reader downloads those settings from the cloud, it is ready for use.
Typically, a customer brings goods to the point of sale, where the iD POS 2 reader is installed. Store personnel place the products on the reader's surface, and the device then captures the products' tag ID numbers, which are linked to those items' stock-keeping units. When a purchase is made, employees turn on the reader, which can then capture all tags within range without requiring a line of sight, as barcodes do. Thus, the process for selling a product is still faster than with traditional barcode scanning.
Reader and Antenna Innovations
With the WebSocket version, the reader is automatically switched on when a transaction begins with the POS computer. Product tags are read as those goods are placed on the reader, and the data is then visible at the point of sale. The inventory data is updated after payment, and the latest updates are stored in the cloud. If retailers begin with the plug-and-play mode (barcode-style scanning), they can upgrade to the WebSocket format with the same reader whenever they choose to do so.
The reader leverages a new generation of RFID processing chips from Impinj: the Ex10 series. "These chips give the iD POS 2 its fast reading and writing, as well as providing the option to implement the privacy or protected mode [offered by the Ex10 series ICs] in the future," Doorman explains. The antenna is also a new product, he notes, and the company says it has been developed to enable a very concise reading zone. "We don't want to have unwanted reads," he states.
If multiple point-of-sale readers are mounted near each other, or if merchandise is placed near but not on the reader, the system needs to be able to ensure stray reads do not occur. Therefore, the antennas are designed to only read tags placed about 10 to 20 centimeters (3.9 inches) immediately above the reader. The device can be deployed as a tabletop reader, or it can be mounted below the POS countertop. In the future, Nedap may also make the reader available for self-service payment kiosks.
Retail Beta-Testers Plan to Deploy
Retailers such as G-Star RAW, Tendam and Voice Norge AS are currently using the reader in beta-testing. Voice Norge has reported to Nedap that the iD POS 2 reader will enable its stores to update inventory levels in real time as each product is sold. G-Star RAW is using the barcode-mimic scanning functionality, while Tendam employs the WebSocket feature. Nedap is now reviewing feedback from the beta-testing and will make final adjustments before releasing the product later this summer.
The first release is aimed for Europe only, after which a subsequent launch will begin in 2024 to provide the product in North America. Some retailers that have already tested the POS reader are now making plans for further deployments, Doorman reports. Additionally, he says, "We have a long list of customers that expressed interest" in the new product. The system provides a remote management feature to track each reader's functionality. If a reader malfunctions, that data can be directly communicated via e-mail notifications to authorized parties among a retailer's management, as well as to Nedap.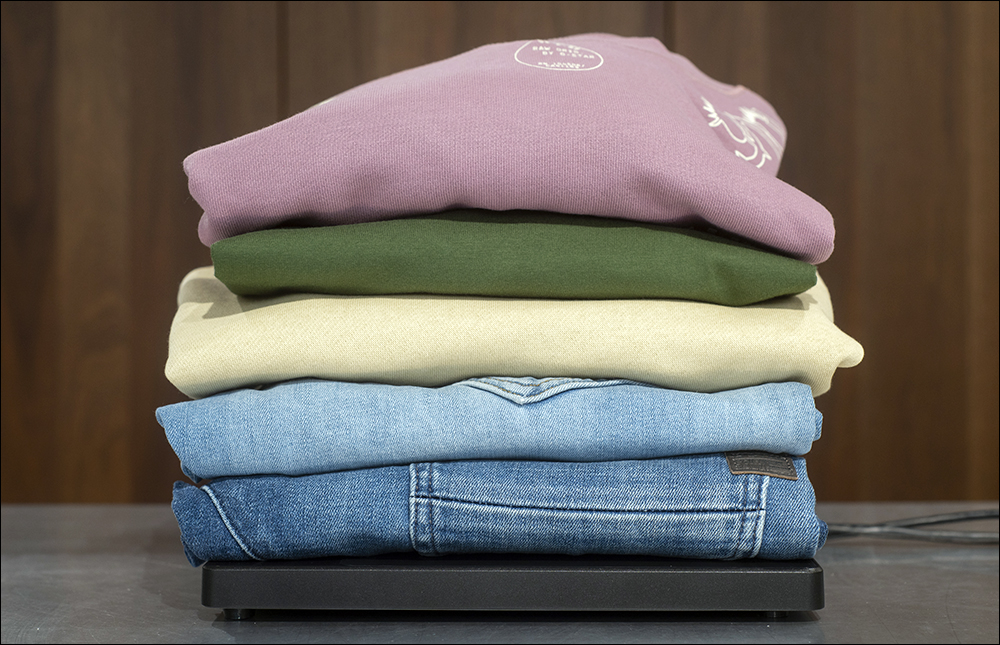 Nedap is continuing to develop solutions offering electronic article surveillance (EAS) capability, which might include an EAS reader at doorways to interrogate tags as products exit a store. This functionality could eliminate the need for hard tags, Doorman explains, and it could enable automatic inventory updates about specific products being removed. "That is something that some retailers are already looking at," he states, although not necessarily testing yet.
Development will involve enabling the most reliable reads of tags passing through doorways, as well as creating effective and precise read zones around them. "There are some physics laws that you cannot overcome [with] RFID," Doorman notes, such as the challenges inherent to reading tags around the liquids of the human body. Still, he adds, there are "a lot of other benefits that you have with RFID-based loss prevention," which could make the challenges worth overcoming.
For instance, Doorman says, even if every product is not identified as it leaves a store, trends will become apparent, including the locations at which shrinkage is a problem that could require a security guard or camera. "We are putting a lot of research into being better at reading exactly what's going out [the door] with RFID" he says. The iD POS 2 reader is intended to further accelerate RFID deployments, Nedap indicates, and the value retailers gain from the RFID tags on their products. "The point of sale is a very critical process in the store," Doorman states.
According to Doorman, since beta-testing began during the last quarter of 2022, the technology has proven to make sales transactions 15 percent faster than barcode scanning. If the system were used for EAS purposes as well, thus eliminating the need for a hard tag that must be removed at the sales counter, he adds, the process could be made 50 percent faster. The iD POS 2 reader is slated to be officially launched during EuroShop 2023, in Düsseldorf, Germany.
Key Takeaways:
Nedap's new reader is designed to make it easier for retailers to launch an RFID-based point-of-sale solution that comes with options for simple barcode-style scanning, or fully integrated data for inventory and EAS management.
The company expects the iD POS 2 reader and cloud-based platform to accelerate the use of RFID technology in the retail market, as it releases the product first in Europe, then in North America.