Dec 03, 2012Brazil's strong economic indicators and rising gross domestic product (GDP) are indisputable characteristics of an emerging market economy (EME). The effective economic and political reforms, spearheaded by the nation's current and past leaders throughout the past two decades, have had empowering socioeconomic change. Currently, the country's GDP is $2.48 trillion (the highest in Latin America), according to the World Bank. An estimated 35 million people joined its rapidly growing middle class between 2003 and 2009 (see Growing Middle Class Fuels Brazil's Economy), while the nation's foreign investment policies are very favorable.
These reforms have accelerated Brazil's ability to harvest and tap its wealth of natural resources and commodities, including oil and natural gas. The country's growing production capacities in the geological formation known as the pré-sal (pre-salt), as well as at other off-shore sites, place Brazil as the world's ninth largest oil producer, according to the U.S. Energy Information Administration (EIA).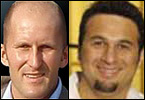 As these fields mature, the complexity of delivering equipment from onshore support locations to offshore platforms becomes much more elaborate. The need to adopt technology infrastructure to support product movement becomes essential to delivering the proper products in a timely manner to the correct locations.
Technologies such as RFID can provide an additional level of identification, as well as an enhanced ability to inspect products using the RFID reader infrastructure.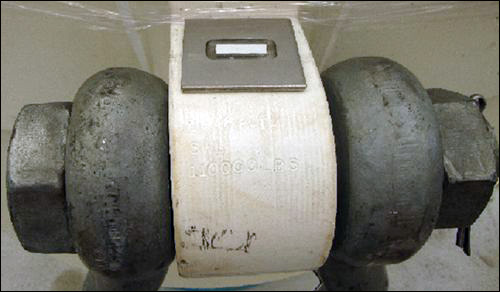 A fundamental value case of RFID that is the cornerstone of one of its central competitive advantages stems from its rewritable memory. The ability to append or rewrite information to an RFID tag's memory has particular merit in the oil and gas industry, in which complex oil-field equipment can involve an extensive list of subcomponents assembled for a final product, and demand referenced schematics and quality-control documentation. In Brazil, this value case is further compounded by the complexity of the tax documentation required during the transfer of a particular asset's ownership and/or transportation. This document, known as nota fiscal, demands that all equipment subassemblies be accurately reconciled and itemized prior to equipment transfer.
Brazil's status as a net exporter of oil, combined with the tremendous geological challenges of the surrounding oilfields, demands the presence of expert service companies to all major oil companies within the region. Two years ago, our organization, the
Oil
&
Gas RFID Solution Group
, worked on a large project to automate the entire supply chain process—from the requisition to the rig. This was carried out between
Halliburton
and its clients at a facility in Macaé.
We noted the business challenges that Halliburton faced, ranging from operational control of a fast-moving and soon-to-expand business, to compliance with complex fiscal regulations in Brazil (and in other parts of Latin America). The solutions that employed RFID and other automatic-identification technologies addressed many of the issues facing the company related to managing the risk of noncompliance, both operationally and financially, as well as improvements made in many areas of the business.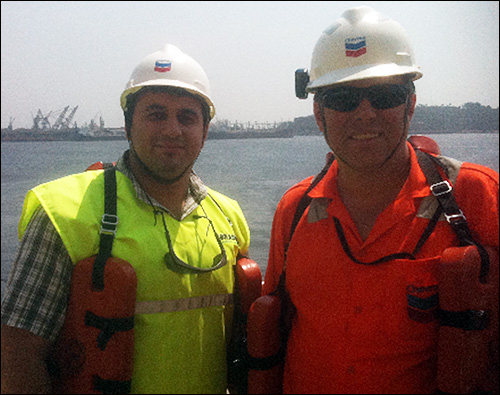 Benefits released are as follows:


• Improved customer service and satisfaction


• Reduced "order to cash" cycle times by 4 months, in some cases


• Decreased risk of noncompliance to nota fiscal regulations


• Increased productivity from reduced manual administration processes


• Competitive advantage gained by this innovative approach to business-process improvement


• Increased capacity, capable of growing in line with market growth without commensurate growth in manpower


• Estimated annual savings of around $29 million
RFID provides a storage and data exchange medium allowing for product information that would otherwise require considerable document reconciliation efforts, to be accessible at the press of a button. Coupled with initiatives such as the NF-Project (a nationwide electronic-invoicing initiative that aims to ease the burdens of tax documentation), RFID technology provides an essential auto-ID tool that enables the oil and gas companies operating in Brazil to observe the domestic tax laws without compromising their day-to-day operations, and empowers them with streamlined inventory-management capability.
Konrad Konarski and Sam Falsafi are cofounders of the Oil & Gas RFID Solution Group (OGR), an organization that has helped enable oil and gas technology innovation and the market adoption of wireless, GPS and RFID technologies, with support from the group's founding members, including ExxonMobil, BP, Dow Chemical and FMC Technologies.