Feb 04, 2018Globally, there is a demand for smarter, cost-effective and sustainable operations to suit the needs of consumers who expect higher customer-service levels. Business cannot go on as usual. There have been major disruptions in the logistics technology market, providing opportunities for entrepreneurs to make a dramatic impact in the industry.
For example, in the e-commerce sector, we've seen how the demand for online shopping purchases to be delivered quicker has seen a revamping of distribution centers, logistic technologies and the combining of resources with third-party suppliers. We have seen the rise of 3PLs offering consolidation services, supply chain management, warehousing and so forth. The entire way that modern retailers operate has changed thanks to innovations in logistics technologies.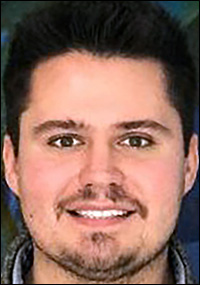 We have seen how entrepreneurs are jumping at the chance to offer their resources to the bigger giants, attempting to keep pace with their customers' needs. These smaller businesses are learning to put their surplus resources to good use. Perhaps they have a few spare trucks that could be helpful resources in a big chain's regional warehouse?
The combining of resources is facilitating growth for both small businesses and large corporates alike. These collaborations require logistics tech systems that can synch across multiple platforms and providers. This is where many new startups are stepping in with innovative products for automated order tracking, real-time analysis and ensuring products leave the warehouse quickly, to name a few.
A package might leave the warehouse on time, but now the delivery driver must face the roads. At UPS, for example, their delivery trucks make an average of 120 stops per day. Their effectiveness is directly linked to finding the least congested routes for travel.
In 2009, the startup Route4Me inadvertently cleared the way for all delivery services. Dan Khasis, Route4Me's founder, was house hunting and realized he was zig-zagging too much around town while using his car's navigation system. Within a few weeks after this fiasco, Khasis put together a team, and the new company released the first multi-stop route optimization app for the Apple iPhone with route synchronization. An iPad and Android app soon followed. When gas prices skyrocketed, Route4Me became one of the highest-grossing revenue mobile navigation apps in the United States.
Within hours of launching, it became obvious that what seemed at first to be a utilitarian app to help house hunters and real-estate agents was actually a powerful business tool for logistics-intensive businesses. Small business owners and Fortune 500 companies started offering money to add more features, and Route4Me has since been accommodating them.
The development has resulted in a powerful optimization platform that can manage routing for large and small companies that have basic though complex needs. These include vehicle capacities, traffic, weather, driver skills, compliance, demand shaping, multi-distribution warehouse centers and more.
With companies like Amazon, Google and UPS already set up for drone delivery, and with NASA currently plotting out acceptable flight paths for them, you will see even more calls for logistics tech entrepreneurs to deliver the goods, so to speak. Can you imagine the logistics tech required to execute such an enormous task?
Amazon will have their beehives delivering to places previously impossible to reach via traditional delivery methods. They can provide other incredible services, like getting essential medicines to places rapidly to save lives. We will see an entire revolution in the supply chain industry with drone technology.
Modern logistics and supply chain software is arguably one of the most complex problems to solve because it incorporates telematics, the Internet of Things (IoT), machine-to-machine (M2M), spatial optimization, graph theory (think Good Will Hunting), statistics, data science, and machine learning to analyze, optimize and predict seemingly endless streams of inventory and order data; weather-related issues; airplane and cargo ship delays; vehicle breakdowns; driver errors; and customer rescheduling—not forgetting, all the while, communicating in real time with dozens of mobile applications and other systems. In each of these areas, there exists unlimited possibilities for entrepreneurs to come on board and work to fill the innovation and third-party resource gaps.
Investments and acquisitions in IoT, supply chain and logistics companies are heating up. In 2014, Quintiq, another supply chain optimization startup, was acquired by Dassault Systems for $336 million, and Verizon recently complemented its acquisition of Networkfleet by acquiring Telogis and Fleetmatics for more than $3.3 billion. Companies such as Convoy ($62 million) and Postmates ($278 million) have only recently landed further investments.
It's clear we are witnessing the next stage of supply chain evolution, which is far more complex than optimizing the last mile. Companies that can deliver significant value by optimizing across the links in the supply chain may help to shape our future.
George Shchegolev is the co-founder and VP of operations at Route4Me. He earned a dual bachelor's degree in molecular biology and bioinformatics, as well as a master's degree in molecular biology. Following graduation, George worked in marketing for Sony, Hewlett-Packard (HP) and Verizon Fios. He spent a great deal of time on the road, where he found himself wasting a great deal of time, energy and fuel driving inefficient routes and sitting in traffic. Determined and inspired by his experience on the road, he co-founded Route4Me. An avid bicyclist and traveler, George is passionate about technology and its ability to improve our lives.