Sep 22, 2022Presented here are recent news announcements in the radio frequency identification and Internet of Things industries.
Intent Technologies, Nexity Group Integrate Semtech LoRaWAN Tech
Semtech, a supplier of analog and mixed-signal semiconductors and algorithms, has announced that Intent Technologies, a service platform for smart properties, and Nexity Group, a French real estate services provider, have integrated Semtech's LoRa devices and the LoRaWAN standard into the IntentPlatform smart building solution, to boost performance, improve quality of service and reduce the carbon footprint in residential and commercial properties.
The IntentPlatform solution, the companies report, has achieved 10 percent savings in overall building operational costs for Nexity Group. The system has been deployed throughout the French territory, and its footprint spans more than 1.2 million residential units, as well as more than 6 million square meters (65 million square feet) of office space. Providing 360-degree facility views, this LoRa-enabled smart properties solution is designed to help real estate professionals improve the operating performance of a building by exchanging data with more than 180 service suppliers and digital software vendors, via a dashboard with alerts on a single cloud-based platform.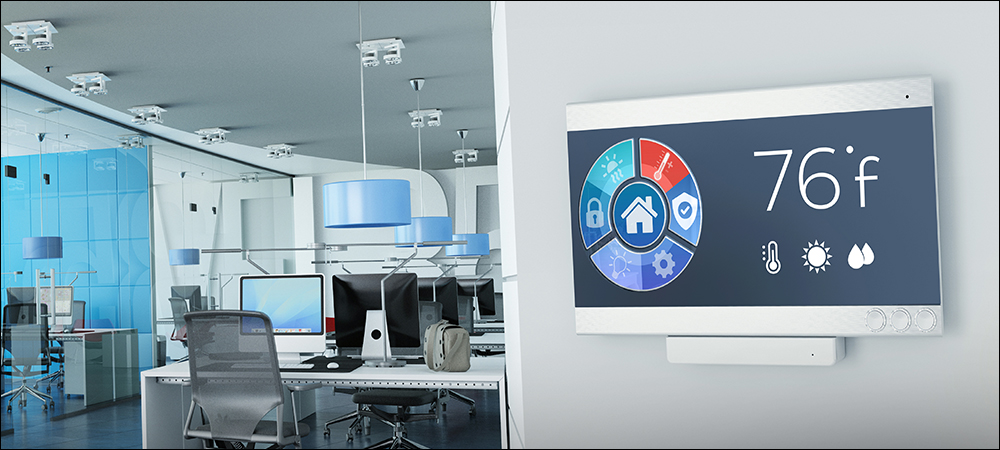 "Ease of deployment and data collection quality made LoRa devices the clear choice to develop the use of data from sensors and equipment by real estate property managers on our platform," said Benjamin Ulrich, Intent Technologies' CEO and founder, in a prepared statement. "With LoRa devices and LoRaWAN connectivity, the technology simplifies the way to deploy, maintain and utilize sensors on existing building infrastructures. Not only does it reduce time spent on installations, but with its low level of power consumption, the technology significantly decreases the cost and labor required for battery replacements during the life cycle of the sensors."
According to the companies, the smart buildings market is forecasted to reach $141.71 billion in 2028, thanks to a rise in the adoption of Internet of Things (IoT) technologies. The IntentPlatform solution is designed to connect sensors to monitor air quality, temperature, energy and water usage, and to automatically provide alerts to property management and service providers if anomalies are detected, such as possible water or gas leaks, allowing quick response and resolution.
"Intent and Nexity's product development and deployments showcase the value of IoT and the digital transformation in building management that is delivering efficiency, operational cost savings and occupant safety," added Marc Pégulu, the VP and general manager of Semtech's Wireless and Sensing Products Group, in the statement. "Smart buildings give added control for how consumers and communities utilize energy in a responsible manner. Semtech and the LoRaWAN ecosystem are committed to protecting our Earth's resources and enhancing the quality of human life."
ScaleOut Software Upgrades Digital Twin Service
ScaleOut Software has introduced Version 2 of its ScaleOut Digital Twin Streaming Service, with features for building digital twin models. Developers can create such models in C# using .NET 6 for deployment on both Windows- and Linux-based systems, the company reports. The digital twin models also include new capabilities, such as timers for detecting missing messages from IoT devices, as well as the automatic initialization of all digital twins from file-based data.
This release provides performance improvements in the Azure-based execution platform to harness the latest features in .NET 6. ScaleOut Software's Digital Twin Streaming Service uses the digital twin model to implement streaming analytics in live systems, the company explains. This release builds on Version 1's feature set, which integrates machine learning into digital twins using Microsoft's ML.NET library, provides business rules to build digital twin models and integrates with Microsoft's Azure Digital Twins.
"We are pleased to release the second major version of our digital twin streaming service with exciting new features for developers," said William Bain, ScaleOut Software's CEO and founder, in a prepared statement. "Digital twins have the potential to significantly boost situational awareness for a wide range of mission-critical applications. We believe this release will further accelerate adoption of digital twins in applications that track live systems with many data sources."
Version 2 introduces new capabilities for digital twins to meet the requirements of real-world applications. Digital twins can now provide more comprehensive support for tracking data sources in a wide range of live, mission-critical use cases, the company indicates, including healthcare IT, physical security systems, logistics operations, disaster response and telematics. Using .NET 6, developers can target both Windows and Linux operating systems for on-premises deployment of C# digital twin models.
This extends previous support for building C# models using the .NET Framework on Windows only, the company reports. The ScaleOut Digital Twin Streaming Service lets developers build digital twin models in Java or JavaScript, and by using a built-in rules engine. In addition, developers can create timers that trigger code execution. These timers enable digital twins to detect missing or delayed messages from data sources and signal alerts when needed, which is vital in live applications that must identify failed or unreliable devices, such as smoke detectors and security sensors.
Users can create and initialize digital twins using file-based data, and they can optionally supply a .csv file to the service's UI when a model is deployed for this purpose. In Version 1, digital twins were automatically created when messages arrived from their data sources, the company explains. This feature enables early detection of unresponsive data sources.
Seagull Scientific App Receives Zebra Validation
Seagull Scientific has announced that it has completed Zebra Technologies' Enterprise Testing Program for its BarTender Mobile App for Android devices. This designation indicates to customers and partners that the BarTender Mobile App was successfully tested, confirming its performance and functionality with Zebra products. BarTender by Seagull Scientific is now part of Zebra's PartnerConnect program.

BarTender's barcode software and labeling solutions are designed to let organizations improve the efficiency, security and compliance of their labeling practices, according to the company. The BarTender Mobile App, the firm reports, provides agility and accessibility for end users. Zebra's Enterprise Testing Program enables eligible channel partners to test the interoperability of their software and hardware solutions with select Zebra mobile computers, scanners, printers, RFID solutions and software products, allowing them to meet users' application-specific needs.
"Working closely with Zebra engineering teams, we've tested the interoperability of the BarTender Mobile App with select products, including the TC21, TC26, TC52X, TC52AX, TC57X & QLN Printer Series, ZD400 Printer Series, ZQ300 and ZQ500 Printer Series," said Michael Leo, Seagull Scientific's director of product marketing, in a prepared statement. "This assures logistics, retail and field managers that our application meets their needs and reduces both the risk and the deployment time for them."
The BarTender Mobile App builds on BarTender's existing label-management solution, the company notes, with an increased focus on mobile accessibility. The new app is intended to help businesses boost the efficiency of logistics, as well as reduce costs, by improving warehouse productivity, decreasing labeling errors and minimizing waste. The app is available for free download at the Google Play Store, and it's compatible with the BarTender 2022 Enterprise, Automation and Professional Editions.
Beontag Acquires Adhesive Company Technicote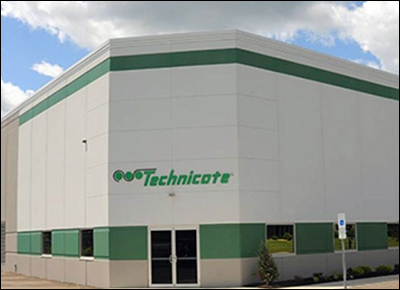 Beontag has announced that Technicote, a firm specializing in self-adhesive solutions, has joined its family of companies. The acquisition marks Beontag's entry into the North American market, the company reports, and is part of its expansion strategy initiated in 2020. Besides the United States, Beontag has operations in Italy, France, Finland, China and other countries. The Technicote acquisition, according to Beontag, was motivated by its broad network of customers and the diversity of its products in the segments of graphic and self-adhesive materials.
Technicote's portfolio offers a range of self-adhesive rolls and sheets, as well as solutions in silicone-coated release liners. As part of the investments that will be made in the company during the next few years, Technicote will integrate many of Beontag's solutions, from both its graphic and label materials business unit and its RFID technology business unit (see Label Company Beontag RFID Acquires Confidex and Beontag RFID's VP Reveals the Firm's Global Strategies). Beontag has also announced the appointment of a new board member, Dean A. Scarborough.
Belden Funds Litmus Industrial IoT Edge Platform
Litmus has closed $30 million in Series B funding to cap a period of growth in the adoption of its Industrial IoT Edge platform. The Series B was led by Belden with participation from other investors. The new funding round brings the total from $12.6 million to $42.6 million, according to Litmus, and will allow it to scale its sales, marketing and customer support, as well as extend its service and deployment to enterprise customers through various go-to-market channels.
"We've always been a product-led company, and this investment proves that the product we've developed is leading the market in solving OT complexity to capture the data needed to power advanced Industry 4.0 use cases," said Vatsal Shah, Litmus's co-founder and CEO, in a prepared statement. "Our investors are validating both our business model and our technology by coupling it with their offerings to help customers digitally transform, increase efficiency and improve their bottom line."
With connectivity to hundreds of OT assets, Litmus Edge connects to all modern and legacy systems to unify OT data, the company explains. Manufacturers can use that information to power use cases ranging from condition monitoring to artificial intelligence, in order to boost performance and increase efficiency.
"Belden is excited to work with Litmus as we continue to expand our edge offerings," said Oliver Kleineberg, Belden's VP and chief technology officer for industrial automation solutions, in the statement. "Our recent introduction of the Hirschmann OpEdge-8D industrial edge gateway device and the Belden Horizon edge orchestration service provide the critical infrastructure that companies need to process data reliability at the edge and ensure secure edge-to-cloud connectivity. This partnership will empower us to offer a best-in-class platform for unifying operational data so that customers can derive valuable, actionable insights using our solution."
RAIN Alliance Names New Leadership
The RAIN Alliance has named Aileen Ryan its new president and chief executive officer. Ryan will lead the global industry association focused on growing and promoting the adoption of RFID technology, which comprises 160 corporate members. "Aileen is a highly experienced leader of technology companies and industry associations with an outstanding track record of scaling and transforming organizations to deliver superior results," said Juho Partanen, a RAIN Alliance chairperson and Voyantic's director of business development, in a prepared statement. RAIN is a brand name for passive ultrahigh-frequency [UHF] RFID wireless technology.
"Since its founding eight years ago," Partanen said, "the RAIN Alliance has been the catalyst for collaboration within the RAIN eco-system. Under Aileen's leadership, we believe the RAIN Alliance is well-positioned to support the accelerating adoption of RAIN within and beyond the markets that our membership serves today. As an example, the healthcare and pharmaceutical sectors are highly regulated. That forces the RAIN vendor community to pull strings together, similar to efforts Aileen mastered during her time at TM Forum."
Ryan's career has spanned software and hardware engineering, as well as strategy and commercial operations, with various technology firms and industry associations, including Siemens, TM Forum, Huawei and Motorola. She joined the RAIN Alliance from a senior position at Siemens, having played a pivotal role in the strategic acquisition of UltraSoC Technologies, where she held the dual roles of chief strategy and chief operating officer. Ryan also spent a decade at the TM Forum in various positions, including chief operating officer.
Ryan is active within the United Kingdom's startup community, and she serves as a mentor on the Cambridge Judge Business School MBA program, an advisor for Cambridge Deep Tech Labs and a number of UKRI programs. She holds an MBA degree, an MSc degree in computer science and a bachelor's degree in electrical engineering, and she has completed advanced executive business studies at the University of Cambridge and the Stanford University Graduate School of Business.
"The fundamental shifts in how we work, rest and play, and the critical global response needed to mitigate climate change offer unprecedented opportunities for RAIN RFID technologies," Ryan said in the prepared statement. "I look forward to working with the board and members of the RAIN Alliance to build on previous successes and ensure this technology continues to deliver as a key enabler of a smarter, sustainable world."