Dec 13, 2017The automotive industry has become more and more innovative throughout the last decade. On the face of things, we are seeing smart new digital and engineering technology being integrated into the products being developed. Look a little deeper, however, and it is clear that innovation is taking place in every area of the industry, and one particular aspect of this innovation is RFID technology.
Radio Frequency Identification Technology
Radio frequency identification (RFID) is an advanced tagging technology that allows companies to keep track of items and products that are used in manufacturing and retail. The technology works along similar lines to bar codes: individual items are tagged with an electromagnetic chip, and then their location can be monitored using specific RFID software.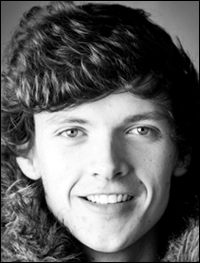 This technology is being used widely in the automotive industry to increase performance and efficiency, and also as a way to enhance health and safety protocols and bolster security. Globalization has led to increased competition in the automotive industry, with countries such as China looking for a slice of the action, and so manufacturers will use any method possible to get ahead of the game. What follows is an overview of how they are using RFID to help them compete at a higher level.
The Supply Chain
RFID technology can be employed to help make the supply chain more efficient. Tagging parts prior to shipment enables the receiving of items to be automated; this is quicker and the margin for error is dramatically reduced. Plus, if there have been mistakes on the part of the supplier, it makes these easier to identify and to rectify.
Factory Tracking
The modern automotive factory or assembly plant can be an enormous entity and needs to be carefully managed to work at its optimum level. RFID technology means that every single item can be accounted for at all times. For example, if a single item or a consignment of goods is lost or mislaid, an RIFD system can pinpoint its location in real time and correct the error.
In addition, an RFID system can be programmed to make sure parts and components are where they need to be, when they need to be there. Items can be delivered to the production line in advance of their requirement, which means that the production line never has to stop while it waits for parts to arrive.
Lot Management
When a car has been assembled and is complete, it is moved to a lot where it is kept until it is ready to be shipped. There are occasions when a particular car needs to be located within the lot, which may hold thousands of vehicles. A car that has an RFID tag can be located instantly, should any additional work need to be performed on it, or when it is to be shipped.
But it is not just the supply chain, production and shipping for which RFID can be used—the technology can be utilized throughout the life of the car.
Vehicle Tracking and Verification
Major car manufacturers like BMW and Audi are now using RFID technology to identify and track vehicles. Being able to identify any particular vehicle makes it easier to service it and build a service history.
The technology is also being utilized by used car check providers like HPI to verify information about vehicles. This includes a car's service history' and worth, as well as whether it has ever been involved in an accident or crime.
Other uses include automated car parking access and toll payments, for which a vehicle is only admitted to a car park if its RFID tag is recognized, and for which toll payment transactions are completed automatically. RFID and other innovations ensure that automotive companies are able to compete at a higher level.
Andre Gwilliam is a freelance writer working toward a future aim of running his own writers company. He writes across a variety of subjects that are close to the heart of the U.K. economy, including property, investments, business logistics and market trends. He has been writing for the past three years, having graduated with a degree in English literature and creative writing. Andre is open to collaborations to benefit his growing portfolio.