Feb 14, 2023RFID Journal LIVE! 2023 will feature end-user companies discussing RFID's use in retail, as well as exhibitors offering tagging solutions for that industry. To learn more, visit the event's website.
SML RFID, a provider of radio frequency identification (RFID) solutions for retailers, has announced part one of its "State of Retail" report for 2022 and 2023. The study indicates that 48 percent of retailers believe products that frequently go out of stock pose the biggest obstacle preventing them from serving customers in the current retail environment. An additional 48 percent told SML they view improving the in-store customer experience as a top priority, and the report casts light on industry focuses and trends going forward into 2023.
The report, titled "State of Retail 2023 Part 1: Order Fulfilment and the In-Store Customer Experience," analyzes current trends and challenges facing the day-to-day operations of retailers. Through the report's interaction with more than 500 senior decision-makers across the North America and Europe, Middle East and Africa apparel markets, the report attempts to uncover the ongoing challenges associated with post-pandemic retailing and resultant emerging trends.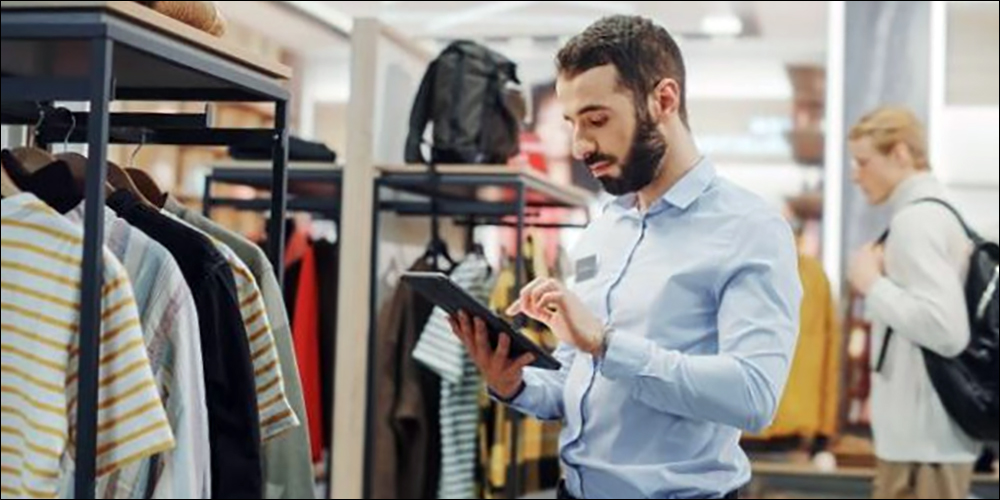 According to SML, its research delves into the knock-on effects that COVID-19 continues to have on the retail sector, as well as how order fulfilment and the in-store customer experience have become a top priority in that industry. Current economic and labor market conditions are having profound impacts on key players across the retail market, the study notes, with 39 percent of respondents reporting that labor and staffing shortages directly impacted operations at the in-store level, and with retail being one of the most impacted sectors.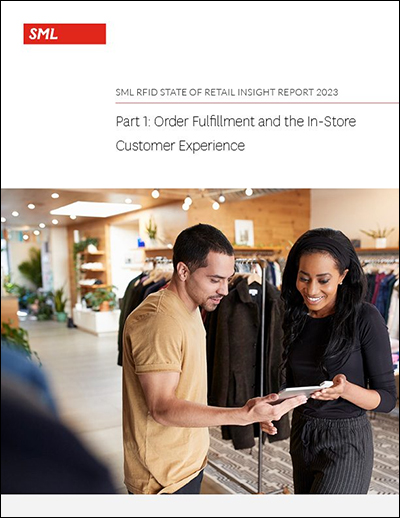 Last year was challenging for retail, with organizations having to adapt and remain agile within that evolving landscape. SML's research shows that inventory insights, frequently out-of-stock items and overall demands of omnichannel retailing have had a significant impact on the customer experience and order fulfilment. The report highlights the difficulties stemming from omnichannel retailing, with home delivery (48 percent) and BOPIS (30 percent) playing a significant role in fulfilling customer orders.
The findings, according to SML, emphasize the need to focus on introducing a seamless omnichannel approach that can satisfy customer demands across all channels. "The retail sector continues to look for operational improvements and try and bounce back from the pandemic, and this report makes it clear that retailers recognize the need to remain agile and responsive to changing trends," said Dean Frew, SML's chief technology officer and senior VP for RFID solutions. "By investing in the right solutions, such as item-level RFID, retailers can improve insights over inventory and stock, whilst reducing the impacts of ongoing labor shortages on the existing workforce."
The report examines the challenges that retailers perceive as impacting the industry going into 2023, and it explores the ramifications of the pandemic and renewed pressures from the ongoing labor shortage and omnichannel retailing. The study notes that while retailers are faced with a plethora of challenges, the sector can future-proof itself and prepare for the coming years by implementing appropriate technologies—for example, RFID, Internet of Things (IoT), Near Field Communication (NFC) and so forth.
Frew added, "As an omnichannel revolution continues to become integral to retail success moving forward, retailers need to further consider the integration of RFID into their operations to ensure that they can meet customer demands and expectations. With RFID, retailers can have a complete view over inventory to make better enterprise decisions, and ultimately improve customer experience." To access the report, click here.