Jul 17, 2017Traditional methods of finding a new home are changing. What used to be a case of seeing somewhere you liked the look of in a local newspaper or out on the street, calling up to arrange a viewing and being shown around by an estate agent could soon be no more. First, most listings moved online. Now, remote communication technology could begin to remove the need for how property viewings work as well.
NFC and RFID Tags
Near Field Communication (NFC) is a method of wireless data transfer that is a feature of almost every mobile phone on the market these days. An NFC chip forms a wireless link when activated by another, for the transfer of data. This is commonly used for features such as Apple and Android Pay, linking a smartphone with a smartwatch and many other functions.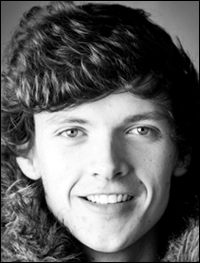 Radio frequency identification tags work with NFC, as this is an ID system which can link to smartphones that feature NFC capabilities. The RFID tag contains a chip, some memory and an antenna, and active tags have a power source while passive tags do not (but are activated by the radio frequency). In many ways, it is simply an alternative to bar-code scanning.
Uses Within Property Viewings
Both NFC and RFID tags are now being applied for unassisted property auction house viewings, and you could come across them next time you try to find a property with Allsop. In the past, house buyers making a viewing unassisted would need to wait until later to contact the seller or estate agent for more information, or to have any questions answered.
With NFC technology in a viewer's mobile phone and the implementation of RFID tags around a property, potential buyers can quickly get information about a building directly on their smartphones. By simply linking up to specific RFID tags, the select information provided by the seller or estate agent will be accessible about certain features of the property. This means they can stay in control of the information communicated about it from a remote location.
In addition to providing a lot of benefits for property buyers, this technology makes life a lot easier for real-estate agents, auctioneers and private property sales. It also eliminates the need for the homeowner to be in when a viewing has been arranged.
Essential Checks
Potential buyers should have a property checklist that they take around with them to ensure that the house is right for them and they can gather all the vital information needed. This covers a lot of areas in which NFC and RFID technology can be implemented, such as:
• Appliances: Information regarding gas boiler history checks and other appliances can be provided.
• Taxes: Council tax bands and further information.
• Energy: The energy rating of the home and any appliances included.
• Local amenities: The proximity and regularity of transport links, nearby shops, pubs and other facilities.
• Schools: Information about the closest schools in the area.
• Building work: If the previous owners have done any work on the property since they bought it.
Virtual Reality
Another way technology is changing property viewings is with the introduction of virtual reality viewings. Now, buyers can visit certain estate agents, put on a headset and get a virtual tour of the property they wish to look round. It doesn't matter whether or not the homeowner is in—plus, there's no time or expense wasted travelling to the house. The estate agent or seller can still answer any questions during, before or immediately after as well.
These methods of remote communication are still relatively new to the property market. But during the next few years, they look likely to become a regular feature that should improve property viewing, buying and selling for all involved.
Andre Gwilliam is a freelance writer working toward a future aim of running his own writers company. He writes across a variety of subjects that are close to the heart of the U.K. economy, including property, investments, business logistics and market trends. He has been writing for the past three years, having graduated with a degree in English literature and creative writing. Andre is open to collaborations to benefit his growing portfolio.