Nov 04, 2015Quuppa, a Finnish technology company, is offering a real-time location system (RTLS) that uses Bluetooth Low Energy (BLE) beacons to determine the location of a person or object to within a few centimeters. The Quuppa Intelligent Locating System achieves this high level of granularity thanks to Quuppa Locators (Bluetooth transceivers with integrated antennas), deployed to receive a beacon's signal and measure its angle of arrival. The company says its Intelligent Locating System enables its partners to build low-cost solutions that provide real-time location data.
ThinkINside, a technology startup based in Italy and California, is using the technology as part of its indoor location analytics solution, known as RetailerIN. The solution has been tested in pilots during the past year by several retailers—mostly grocery stores—in Italy, other parts of Europe and the United States, says Iacopo Carreras, ThinkINside's CEO. The RetailerIN solution is intended to provide retailers with data and analytics regarding how customers interact with the products in their store before making purchases. The system consists of Quuppa's High Accuracy Indoor Positioning (HAIP) tags attached to shopping carts, baskets or the products themselves, as well as Quuppa Locators installed in a store's ceiling, Quuppa Positioning Engine (QPE) software to calculate location and the RetailerIN cloud-based software to manage and view the resulting data.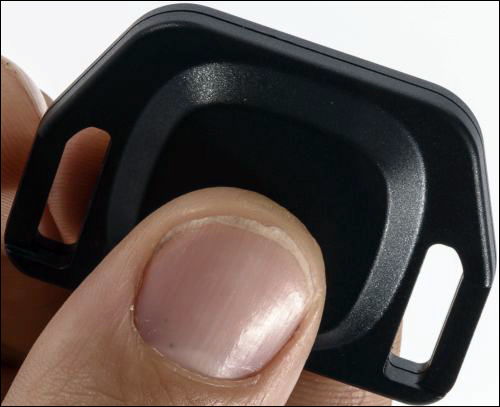 General Sensing, a health-care technology firm based in Cambridge, Mass., is building Quuppa location technology into its MedSense solution. MedSense is a family of sensor-based solutions that provide real-time data and analytics to improve health-care delivery, according to Jonathan Gips, the company's CEO. For instance, MedSense Clear is a hand-hygiene compliance system that has been deployed throughout the United Kingdom, Hong Kong and the Middle East.
"Through our work on hand-hygiene compliance, we discovered that there is a need for better and more timely information about a multitude of care delivery processes," Gips says, adding that the company also uses Quuppa technology in its MedSense Look product for tracking the movements of patients within a health-care facility. "MedSense Look, our follow-on product based on Quuppa technology, is designed to quantify patient and provider flows." MedSense, he says, allows users to identify and address bottlenecks and other inefficiencies, in real time or offline, in order to ensure that care is being delivered according to best practices.

"Care delivery is dynamic with a diversity of activities happening in close quarters," Gips says. Traditional beacon-based tracking solutions wouldn't be able to provide location data that was sufficiently granular, he notes, adding that health-care systems are increasingly leveraging consumer devices like smartphones, tablets and wearables to rethink and augment how they deliver care. "We see this combination of high accuracy and consumer device compatibility as a major advantage," he states, "as compared to the other RTLS systems on the market."
Quuppa was launched three years ago as a spinoff when Nokia researchers formed their own company to further the research and development of a location-based technology, explains Fabio Belloni, one of Quuppa's cofounders and also its chief customer officer. Although the solution employs BLE beacon technology, it does not operate the same way in which traditional beacon solutions do. The HAIP tags or Bluetooth-enabled phones are set to transmit their own identifiers, with a Quuppa Locator receiving that transmission.
Quuppa offers two Locator models: the LD-6L and the LD-7L. The LD-6L is intended primarily for small to midsize indoor spaces—that is, for mounting on ceilings less than 12 meters (39 feet) in height—such as hospitals, offices, retail stores and malls. The LD-7L is designed for higher accuracy and long distances, for use in stadiums, sports arenas, airports, logistic hubs and any other large spaces. Its weatherproof construction allows it to be deployed outdoors.
The Locator measures the angle at which the Bluetooth transmission is received, after which the Quuppa QPE software running on the server uses that data to pinpoint the location of an HAIP tag within a few centimeters as it moves around a store or other indoor area. The software can do a variety of things with this location data, such as identify where carts or baskets are located, as well as how long they remain in certain areas. "We provide the technology platform that we sell to integrators," Belloni says.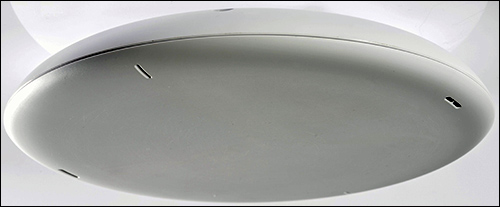 "Quuppa provides the dot on the map," Belloni states, adding that the integrator's own software can use this information in many ways. A retailer may want behavior analytics, for instance—knowing how customers are moving and where they stop. "It can also be real-time navigation or location-based advertising. In addition, the same system can be simultaneously used for access control or other security solutions, or for inventory management. The possibilities are unlimited."
Those integrators include not only General Sensing and ThinkINside, but also HockeyTech, a Canadian hockey technology company. Quuppa has 27 value-added resellers across several countries.

ThinkINside first installed the technology as part of RetailerIN a year ago at an Italian grocery store. At that 2,500-square-meter (26,900-square-foot) site, the installation consisted of 25 Locators installed in a ceiling about 4.5 meters (14.8 feet) high. The Locators' height affects the quantity of devices required, Carreras explains. Since a Locator's coverage area spreads downward in a cone shape, the higher the device is installed, the wider its coverage area is on the floor level. The store has attached approximately 300 HAIP tags to baskets and carts.
Each HAIP tag transmits its unique ID number. As the cart or basket moves around the store, the location data is collected and interpreted by the Quuppa Locators and QPE software, and is managed by RetailerIN software operating in the cloud. The software is then made available to the retailer for a subscription fee.
With RetailerIN, a store can view information regarding where shoppers go within its premises, how long they spend in certain locations and which areas of the store may not attract many customers. RetailerIN also communicates with the retailer's point-of-sale software and compares the sales data against the location of a specific basket or cart, thereby pairing information about where a particular patron went to data about the specific products purchased. For instance, if a customer makes a large meat purchase, the software can trace back his or her movements and determine what might have prompted that sale, or how the meat purchase may have reduced the buying of other accompanying products.
According to Carreras, the system offers a good alternative to other indoor location systems, such as those utilizing cameras. He notes that camera-based systems do not typically provide full-store coverage and cannot easily follow a shopper from one area to another. What's more, he says, RTLS solutions using Wi-Fi or other types of active RFID tags can be expensive to install, while Wi-Fi transmissions do not provide highly granular location data. Traditional Bluetooth beacon systems also lack location precision; typically, they indicate only that a smartphone is within range of a beacon.

"There's a lot of knowledge and technology to understand what people buy, and deep analysis of that," Carreras says, "but very little knowledge about what happens in the store."
Although ThinkINside has deployed RetailerIN at grocery stores, it has also carried out installations at specialty shops, including a tea retailer in the United States. In the case of the tea retailer (which has asked to remain unnamed), HAIP tags are being applied to tea-making equipment and other products, so that store management knows which goods are picked up and handled by customers.
ThinkINside is currently in discussions with multiple other retailers throughout Europe and the United States to launch pilots, Carreras says. His company intends to also offer the solution for the health-care and hospitality markets next year, he adds, in order to provide intelligence regarding where individuals go throughout the facility.
In addition, General Sensing is working with a U.S. hospital to deploy MedSense Look, using Quuppa technology, at the beginning of next year. The hospital will utilize the system to quantify patient progress toward recovery after surgery, Gips says.