Oct 14, 2020My interests don't always align with those of my two children. They're very much of the current generation, in that they never stop looking at their smartphones, not even while eating dinner, watching television or, for all I know, sleeping. I, on the other hand, put off using a cell phone for as long as I could because I didn't want to carry it around with me. A smartphone is a useful and vital tool, and I use mine now a lot more than I did in the past, but I am not a phone junkie and never will be. I still forget to grab it sometimes as I leave the house, in fact. Not them—they had their phones surgically attached to their hands early on, and they'd probably be first in line if phone technologies could be implanted directly into our eyeballs and eardrums.
Every now and then, however, I come across something relevant to RFID Journal that they might find interesting as well. Today's news, that  Apple is including Near Field Communication (NFC) functionality in  a line of accessories for new iPhone models under its MagSafe brand name, falls into that category. Saying "phone accessories" in the younger generation's presence is like ringing a dinner bell in Ivan Pavlov's laboratory. These latest offerings will nicely complement their earbuds, PopSockets, custom skins, portable Bluetooth speakers, OtterBox cases, tempered-glass screen protectors and other products they've accumulated.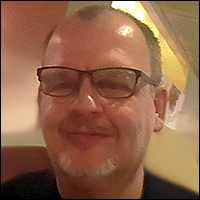 Apple's MagSafe line includes cases, wireless chargers and wallets designed for use with the iPhone 12 and iPhone 12 Pro. These accessories contain built-in magnets that enable them to be attached to the back of the phone, while reducing the amount of time required for wireless charging. The NFC component allows these devices to communicate their identity to the iPhone, and the system is compatible with existing Qi chargers.
I'm reminded of Google's introduction in 2016 of phone cases with embedded NFC tags that could identify themselves to Nexus phones—which I was aware of at the time but, being the non-phone enthusiast that I am, never owned. Those NFC-enabled cases allowed users to add images or photos to the back of the phone, as well as set wallpapers and perform custom actions by pressing a specific section of the case. Apple's latest announcement goes further than these applications, which were more stylistic in nature.
The MagSafe charging brand was previously marketed for use with Apple's MacBook. The company had introduced magnetic charging cables for safety reasons, since cords carry the risk of people tripping and damaging or even destroying their computers. With a magnetic cable, any significant force causes it to disconnect before equipment damage can result. I can attest to how useful this function is, as I lost my previous laptop after standing up from a couch too quickly, catching the cord with my foot, and sending my computer spinning off a table at high speed, causing it to crash to the floor with a sharp thud that was perfectly timed with the anguished profanity I uttered. If only that laptop had featured a magnetic cable.
With the iPhone 12, Apple reports, the MagSafe brand is now geared toward providing mobility for phone accessories, such as a magnetic wallet that can connect to the back of the phone, as well as a folding charger that works not only with iPhones but also with Apple Watches. The system comprises multiple layers of technology, including a magnetometer, a copper-graphite shield, numerous magnets (naturally), an NFC antenna and more. The magnetometer measures magnetic field strength and reacts accordingly, enabling phones to quickly recognize the accessories attached to them and thereby provide a better user experience. My kids would find the science behind this boring, I'm sure, but they'd still enjoy the accessories.
Apple is set to launch a leather sleeve for the iPhone 12. Once the phone is inserted into the sleeve, the NFC reader and magnetometer will detect the case's presence and activate a clock that is visible through the sleeve's window. According to Apple, other accessories are already in the works, with  Belkin creating a multi-charger dock and an in-car mount, and  Scosche designing new mounting systems incorporating MagSafe wireless chargers. Since any MagSafe device can be snapped onto the back of an iPhone, customers will no doubt have their pick of accessories waiting to be identified via NFC.
Apple's embracing of Near Field Communication could be a game-changer in many respects, and the MagSafe line will likely spawn a host of third-party add-on products. I guess it's only a matter of time before my kids start asking that our family upgrade to iPhone 12s so they can begin accessorizing. My wallet might not be so happy about them finally taking interest in something about my day job, but at least I'll be able to attach the wallet to my phone after they empty it.
Rich Handley has been the managing editor of RFID Journal since 2005. Previously, he was the managing editor of Advanced Imaging magazine and the associate editor of Printing News. Rich has authored, edited or contributed to numerous books about pop culture and is also the editor of Eaglemoss's  Star Trek Graphic Novel Collection.