Jan 06, 2015Retailers worldwide have been adopting radio frequency identification. Brascol, a wholesale outlet in Brazil, consumes 70,000 passive ultrahigh-frequency RFID tags daily, making it one of the largest item-level deployments to date. U.S. retailers are beginning to warm up to RFID. But European retailers have been the most aggressive in deploying the technology.
At Inditex's annual general meeting, in July, Pablo Isla, the chairman and CEO of the Spain-based multinational clothing retailer, unveiled ambitious expansion plans for using RFID. One of the world's largest fashion groups, Inditex operates more than 6,300 stores worldwide, and its brands include Zara (its biggest division), Massimo Dutti, Bershka, Pull&Bear and Stradivarius. The group owns the majority of its stores, and designs and manufactures almost all its clothing.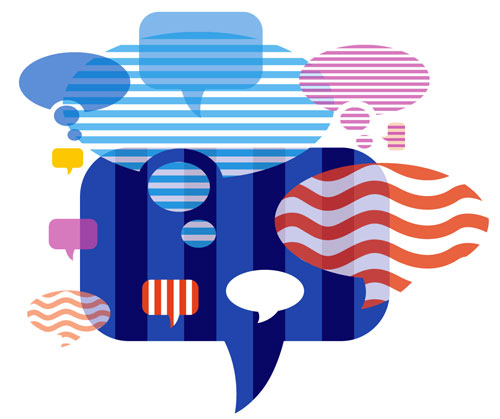 Isla reported that RFID is already being used at all Zara's distribution centers and more than 700 of the approximately 2,000 Zara stores within 22 countries. He added that his company plans to install the technology at all Zara stores by 2016, with a gradual rollout across the rest of its chains.
The company has already implemented RFID at all its stores throughout Spain, the United Kingdom, Ireland, Portugal, Norway, Sweden, Finland, Switzerland and Austria. It has also deployed the technology at some of its stores in Italy, France, Poland, the United States, Belgium, Luxembourg, the Czech Republic, Slovakia, Hungary, Russia, Bulgaria and Croatia. By the end of 2014, Isla said, the firm expects to add Hungary, Poland, Belgium, the Czech Republic, Slovakia, Bulgaria, Croatia and Serbia to the list of countries in which all its Zara stores have fully implemented RFID. By year-end, the company also expects to have added Canada, Greece, Mexico and Romania to the list of countries in which it has partially deployed the technology.
Last year, Marks & Spencer, another major European chain, announced plans to use RFID on all nonfood items across all its stores, and it began implementing the technology this year. During the course of 2014, other European retailers—including Decathlon, a French sporting goods manufacturer and retailer with 700 stores in 18 countries, and Asda, a U.K.-based chain owned by Walmart—jumped on the RFID bandwagon. Though these companies declined to be interviewed by RFID Journal, vendors issued press releases about their deployments.
Here are articles RFID Journal published this year about European retail RFID deployments:
Sandro Ferrone to Expand RFID Deployment
Already using Tageos passive UHF RFID tags to track its merchandise at its factory and primary distribution center, the Italian clothing company is preparing to deploy the technology at a second DC and its stores.
British Clothing Retailer Sees RFID as 'Enriching Experience'
Giulio is using privacy-protecting RFID technology from Friendly Technologies to determine which garments shoppers are interested in, and to prompt a touch screen to display information about those products.
Online Furniture Retailer Adds RFID to Its Brick-and-Mortar Showroom
Made.com is providing customers at its London showroom with tablets that they can use to read NFC tags to learn about each product, while giving the retailer access to data about shopper behavior and preferences.
Small Stores in Norway See Payback From RFID
The retailers are using a low-cost solution from Front Systems, consisting of passive UHF RFID labels, as well as inventory-management software, readers and printer-encoders.
Coccinelle Finds RFID Virtually Eliminates Out-of-Stocks for Store and Online Sales
The Dutch clothing retailer is attaching UHF RFID tags to garments, and is using handheld and point-of-sale readers to track which inventory is at stores and available for online sales.
Intersport Expects RFID to Boost Its Sales, Decrease Its Costs
After carrying out a one-store pilot of a combined EAS and RFID system from Cross Point and RFKeeper, the international athletic-goods retailer is installing the technology at other sites.
Heidi.com's New Store Uses NFC RFID to Enable Omnichannel Shopping
The Swiss clothing company has installed virtual shopping kiosks so customers can shop not only for garments at its flagship store, but also for those available via its website, as well as receive personalized services and promotions.