Feb 01, 2012Item-level adoption: There is still a long way to go before RFID achieves penetration in the apparel sector, but JCPenney, Wal-Mart and other companies already tagging apparel are considering new categories, including automotive parts, cosmetics, electronics and jewelry. While retailers largely agree that apparel tagging delivers benefits, they are divided on which category to go after next. If one chooses to tag jewelry, another electronics and another cosmetics, it will be impossible to achieve the critical mass necessary to encourage suppliers to tag at the source.
Reducing shrinkage: Until recently, RFID has not been considered as a replacement for electronic article surveillance technology or a tool for reducing shrinkage. That is starting to change. Gerry Weber International, a German manufacturer of women's clothing, has begun sewing RFID tags into items in an effort to reduce theft and improve efficiencies, and the company is expanding its use of the technology.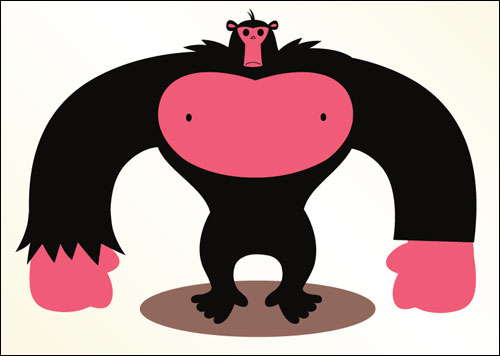 American Apparel found that shrinkage due to employee theft and errors declined 50 percent or more at stores using RFID. The company attributes this to a change in culture, as each item now has more perceived value, since it is being tracked individually.
Grupo Éxito, Colombia's largest retail chain, is testing RFID on all items in a new electronics store. In addition to achieving better visibility into merchandise location and better on-shelf availability, the company hopes to reduce the number of items lost or stolen in the supply chain.
Consolidation: Many RFID vendors have struggled the past few years, as companies cut back on investments in new technologies. Reva Systems and several others ran out of cash before adoption took off. Some larger companies grew impatient and exited the RFID industry. Finnish wood pulp, paper and timber provider UPM-Kymmene sold its RFID business, UPM RFID, to Dutch transponder manufacturer Smartrac N.V. And Cubic, the parent company of three RFID businesses, acquired XIO Strategies, which specialized in RFID supply-chain management and communications consulting services to the government and military. At the same time, a few large companies entered the RFID market by acquiring RFID vendors. Trimble Navigation, a U.S. provider of devices and solutions that employ GPS and other location technologies, purchased RFID reader maker ThingMagic.
We expect to see continued consolidation as companies fight over the limited number of early adopters of RFID technology. Some weaker companies may go under. Larger firms with deep pockets, including Avery Dennison, Motorola, NXP Semiconductors and Tyco Retail Solutions, might purchase competitors in an effort to increase their market share and achieve "gorilla" status.