Sep 28, 2004U.K. supermarket chain Tesco has begun work to roll out an RFID network that track shipments from its central distribution center to all 98 of its Tesco Extra superstores in the U.K. by Christmas this year. In line with the retailer's Secure Supply Chain initiative (using RFID technology to track shipments of high-value nonfood goods), the retailer will attach RFID tag to its own shipping trays and dollies at its national distribution center in Milton Keynes before they are loaded and sent through its supply chain to retail stores. The contents of those trays will include perfume and aftershave, beauty products, packs of razor blades, pharmaceuticals, batteries, electric toothbrushes, cameras, phones and computer accessories. As part of this rollout, Tesco will also equip its 40 Tesco trunk distribution centers with RFID technology in order to arrival and departure of the tagged trays and dollies.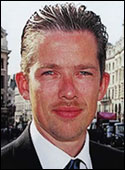 The Tesco Extra rollout is first stage of Tesco's plan to implement RFID infrastructure across more than 2,000 stores and distribution centers in U.K., which, says the company, will help it improve on-shelf availability of items while reducing shrinkage. Throughout 2005 and 2006, the company plans to deploy the technology at all its Tesco supermarkets and Metro Tesco stores.
Tesco's has yet to name which company will supply the tags and readers for its planned deployment, but it has selected RFID middleware specialists OATSystems to provide the software infrastructure for its RFID system. That deal, according to OATSystems, is a significant one because of the scale and timing of Tesco's planned deployment.
"At least in the European market, no one else has cut a deal like this. Tesco is deploying RFID—not as a pilot, but across the enterprise—and it will do so on a single platform," says Cyrus Gilbert-Rolf, European managing director of OATSystems, which is headquartered in Waltham, Mass.
At Tesco's U.K. national distribution center alone, OATSystems software will be collecting and filtering data from 200 read points, according to Gilbert-Rolf.
Tesco is deploying OATSystems Foundation Suite software, which is a set of preintegrated products that include OATaxiom, which provides central management of enterprise-wide RFID initiatives; OATlogic, for configuring RFID-centric business processes; OATepc, for EPC number management; and OATmw, for filtering data, managing RF interference and centrally monitoring and administering a range of devices, including RFID readers, bar code scanners and label printers.
OATSystems says it has been trialing its software with Tesco since the start of the year. Tesco's own IT staff will be responsible for deploying the software, which will connect RFID readers to Tesco's existing warehouse and enterprise management applications.
Tesco's represents another significant contract win for OATSystems, which has already been selected to deploy its software by Hewlett-Packard (see HP Announces RFID Partnerships) and Target.