Oct 28, 2016For the past few years, RFID Journal has been saying that the first industry to adopt radio frequency identification on a large scale would likely be apparel retail. There are several reasons for this. Clothing is RF-friendly, making it easy to read tags on large numbers of individual items. Clothing inventory is complex, with a wide variety of styles, colors and sizes. The ability to read many tags quickly enables retailers to identify which items are running low or have run out on the store floor and replenish them more effectively. And finally, some big retailers, including Kohl's, Macy's, Marks & Spencer and Zara, have been deploying RFID for inventory tracking.
So how close to mass adoption is apparel retail? In some ways, it seems far off. Fewer than a dozen U.S. retailers are using RFID on most items in all their stores. And some studies estimate that less than 5 percent of all apparel items are tracked with an RFID tag. But there are anecdotal signs that the industry is moving closer to the tipping point, at which time the trickle of new retailers adopting the technology will become a flood. Here are a few signs.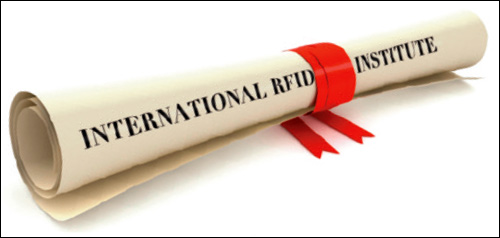 Research conducted by Auburn University's RFID Lab—based on public reports and the lab's own work with numerous retailers—reveals that U.S. retailers adopting RFID increased 32 percent from June 2015 to June 2016, up from a 23 percent increase the previous year. This suggests adoption among apparel retailers is accelerating. This is supported by RFID Journal's own data. We saw a 25 percent increase in newsletter subscribers from the retail sector from June 2014 to June 2015, and a 37 percent increase from June 2015 to June 2016.
The RFID Lab study also found that many retailers are launching a proof of concept. A PoC typically involves one or two stores and a limited number of merchandise categories. It is designed to demonstrate RFID's effectiveness in the retailer's environment. The study revealed an impressive 42 percent growth in apparel retailers conducting PoCs.
Another positive sign for RFID adoption in apparel retail is that more PoCs are leading to larger pilots. Many of the retailers conducting PoCs last year moved to pilots this year, resulting in a 57 percent increase in the number of pilots, which typically involve more test stores, more tagged categories, and the use of matched control stores to help isolate the effect RFID has on replenishment and sales.
There was a relatively small increase (18 percent) in phased deployments. The most likely reason for the modest increase, according to the study, was that some retailers extended pilots, and it often takes months to convince management to go from a pilot to a phased rollout. In addition, phased rollouts tend to commence at the start of the year, when the holiday selling season is over and new funding becomes available.
The study did find that the number of retailers with full deployments—tracking all items in all stores with RFID—doubled. But, the lab cautions, the base was low, so the 100 percent growth is not particularly significant.
Another sign that retail is nearing mass adoption of RFID is that suppliers are more willing to tag items, and retailers are experiencing less pushback. Speaking at RFID Journal's recent RFID in Retail and Apparel event in New York City, Bill Connell, Macy's senior VP of logistics and operations, said there is now a "much greater acceptance and greater understanding of the benefits" among suppliers, and "there is a momentum that suggests to us that we are pretty much at that tipping point."
Suppliers are beginning to discover internal benefits. A few years ago, Elie Tahari, the women's fashion company, was asked to RFID-tag the items it was shipping to Macy's. The company contacted Avery Dennison, which was supplying its apparel hangtags, and asked it to put a passive ultrahigh-frequency RFID transponder in each hangtag on items bound for Macy's. By doing so, it complied with Macy's tagging requirements, but got no benefit from the tags.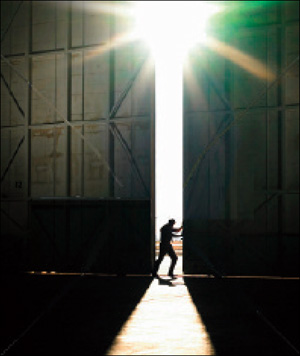 Speaking at RFID in Retail and Apparel, Nihad Aytaman, Elie Tahari's VP of information technology, explained the evolution of the company's thinking. "As we began shipping to Macy's more and more, we ended up tagging more lines," he said. "One of our partners, the COO for Tahari ASL said, 'We are spending all of this money tagging [items for Macy's]. Let's tag everything and make use of it internally.'"
Now, Tahari ASL tags items at the point of manufacture. The company decided to use RFID in three areas of its distribution centers: receiving, packing and shipping. Thus far, it has implemented the technology in the receiving area. "The speed is indisputable," Aytaman said.
The packing area is currently undergoing testing. When tagged items are being picked to ship to a Macy's store, they are put in a box and then checked with a handheld reader. The handheld screen displays any anomalies, such as an extra item or an item short. The worker at the picking area can quickly identify and resolve any issues.
Tahari ASL has already reduced the time required to receive goods into inventory at its distribution center. The company believes RFID will reduce picking and shipping errors and deliver a return on investment. Other apparel companies required to ship tagged products are following a similar course.
It is still not clear when RFID will reach the tipping point in apparel retail, but as more retailers begin using the technology, more apparel companies will tag at the source and more, like Elie Tahari, will begin tagging all items they make. As more suppliers do this, there is more reason for laggards to adopt RFID and take advantage of tags already on products they receive. And that is when RFID adoption in this sector will explode.