Jan 06, 2022Presented here are recent news announcements regarding the following organizations: Paragon ID, DoseID, AmerisourceBergen, Silicon Labs, Memfault and UrsaLeo.
Paragon ID Receives DoseID Certification for Healthcare RFID Inlays
Paragon ID, a provider of identification solutions for traceability, brand protection, transport, smart cities, electronic identification and payment, has announced the certification and launch of two RFID inlays designed for the healthcare and pharmaceutical sector. Both inlays have been approved by industry consortium  DoseID (see  Consortium Aims to Standardize RFID for Pharmaceuticals)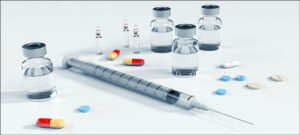 The company's PID Pioneer 26x12 and PID Pioneer 25x12 inlays have been designed for unit-of-use medications in pharmaceutical and other healthcare applications. Both products are ARC Spec S-certified and suitable for tagging a range of items, the company reports, including full and empty plastic syringes and vials, as well as plastic ampules. Their small antenna design, Paragon ID explains, make them viable for such applications as enabling healthcare providers to optimize inventory processes and track items. The inlays feature  Impinj M730 tag chip.
"The pandemic has highlighted the need for healthcare providers to improve processes and efficiencies," said Bertrand Brault, Paragon ID's marketing director, in a prepared statement. "Through the use of smart technologies such as RAIN RFID, they can seamlessly track and trace pharmaceutical products on a unit-of-use basis. We are delighted to have applied our RFID expertise to design these two inlays that conform to DoseID's high standards and further strengthen our RAIN RFID offering for the healthcare sector as a whole."
Paragon ID works with clients in the healthcare and pharmaceutical sector, supplying RFID-based tags for applications such as brand protection, serialization and tracking, along with real-time location system solutions. A member of the  RAIN Alliance and  GS1, the company is ARC quality-certified, confirming its manufacturing expertise, resources and capabilities for all critical aspects of RFID inlay design and production.
AmerisourceBergen Unveils RFID Tagging Service
Global healthcare company  AmerisourceBergen has launched its RFID Tagging Service, enabling pharmacy customers to purchase products that come with radio frequency identification tags already applied. The tags adhere to universal standards set by the RAIN Alliance and can be read and managed by any RFID system capable of reading tags, the company reports, including commonly utilized kit-and tray-management solutions. This technology-agnostic tagging service is enabled through an open-source model.
"This new solution relieves our manufacturer partners and pharmacy customers of the labor-intensive process of manually tagging product themselves," said Matt Wolf, AmerisourceBergen's senior VP of provider solutions, in a prepared statement. "We also hope this solution breaks down barriers for customers in utilizing RFID technologies and gives them more tools to reduce risk and create efficiencies in their organizations."
"We commend AmerisourceBergen for being the first pharmaceutical distributor to apply our standards universally," said Steve Halliday, the RAIN Alliance's president, in the prepared statement. "AmerisourceBergen's deployment of tech-agnostic RAIN RFID tags benefits our entire healthcare system, creating efficiencies and improving safety for sites of care across the country."
AmerisourceBergen will provide information associated with any pharmaceutical product to which the company applies RFID tags, such as a National Drug Code, as well as batch or lot and expiration dates. Through the open-source model, any technology provider or other interested party can access the RFID decoding information available at the company's website. The NDC, batch, lot and expiration data will be updated frequently, the company reports, to ensure that technology providers' systems can utilize AmerisourceBergen-sourced RFID products without requiring costly integrations or complex partnership agreements.
"Having the ability to apply tags like this today will address immediate inventory management needs specifically providing reliability, increasing simplicity, and improving safety but also lay a strong foundation for future innovation in healthcare," added Dustin Roller, AmerisourceBergen's VP of innovation product development, in the prepared statement. "The potential use cases for RFID-enabled products are boundless, and we're happy to help make this more pervasive in the industry."
Silicon Labs, Memfault Partner on IoT Debugging Tools
Silicon Labs, a provider of secure wireless technologies, and  Memfault, a company that offers cloud-based diagnostics for embedded devices, have announced a partnership integrating development and operations-management tools with Silicon Labs' EFR32 and EFM32 devices. The partnership is intended to enable businesses to de-risk their development and launch schedules, according to Silicon Labs, and to ship products and then monitor them in the field.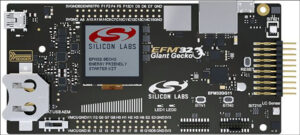 "The connectivity, performance, power efficiency and features available with Silicon Labs' EFR32 and EFM32 microcontroller units (MCUs) unlock many applications for embedded devices, but firmware complexity and expanded device mobility have made it nearly impossible to test all scenarios before shipment," said Dev Pradhan, Silicon Labs' senior director of IoT hardware platforms, in a prepared statement. "As a result, product-makers often encounter edge cases that trigger bugs in their code, leading to extra support costs for troubleshooting and brand damage."
The debugging and monitoring tools, Pradhan explained, "offer far more than simple raw logs and customer ticket information that will enable our customers to more accurately correlate behaviors with device state to reproduce the issue and find solutions quickly." Memfault's cloud-based embedded device diagnostics platform is designed to address serviceability challenges via fleet observability, remote debugging and firmware over-the-air management. This provides engineers with detailed visibility into device performance and fleet-level behaviors of products, enabling them to proactively identify issues, find root causes and resolve them from a single interface.
Memfault's cloud-based platform for connected devices provides monitoring, debugging and updating in order to catch, triage and fix bugs in the field before they can be noticed by end users. "Memfault is excited to partner with Silicon Labs to service customers with better tools and experiences developing and managing the vast array of connected devices that permeates our daily lives," added François Baldassari, Memfault's CEO, in the prepared statement. "With a wide range of connectivity options and performance in the EFR32 and EFM32 MCUs, advanced applications can be developed, which can empower customers to tackle more challenging firmware and hardware issues."
IoT-Digital Twin Platform Company UrsaLeo Receives Seed Round
UrsaLeo, the venture-funded developer of an immersive 3D platform that combines digital-twin technology with real-time and historical data from Internet of Things (IoT) streams, document management, maintenance and other enterprise systems, has recently announced a $1.9 million institutional seed round. The funding round was led by  i2e Management Co., which serves companies ranging from startups seeking their first round of capital to established businesses requesting funds to expand markets or products. DataFrame Ventures and other private investors participated in the round.
"Our first institutional round is a major vote of confidence for the disruptive platform that our team of engineers and innovators have built," said John Burton, UrsaLeo's CEO, in a prepared statement. "We've spent the last year testing and refining our 3D platform and working with our existing customer base to deliver a powerful product that offers a real-time view of operations, remote collaboration, and much more."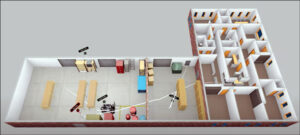 The UrsaLeo team plans to use the funds to expand sales in the United States, Europe and Australia, and to increase its customer base in the energy and building-management industries. These initiatives are expected to position the company for a Series A round of $5 million to $8 million during the first quarter of next year. UrsaLeo recently launched its Gemini product, which provides a holistic view of assets and facilities so users can monitor and manage items from any location and at any time. The company reports that it has multiple customers using Gemini, including Flogistix, Volpatt Construction, ShareInTech and The Active Building Centre (see  IoT Digital Twins Are 3D for Oil and Gas Companies). You can view a demonstration of Gemini  here.
"UrsaLeo's asset-management software is a next-generation approach to the monitoring and maintenance of industrial assets and facilities," added Ryan Cargill, i2E Management Co.'s VP and director, in the prepared statement. "By utilizing similar technology of today's modern gaming environments, paired with real-time IoT sensor data, UrsaLeo's Gemini is proving to be a more effective management-through-visualization tool that will better enable the next generation of industrial operators. I2E Management Co. is thrilled to help lead UrsaLeo's early funding efforts and provide support to its seasoned team, who is well equipped to execute."
UrsaLeo has had a number of announcements in recent years. In April 2021, the company collaborated with Shiratech, a provider of Industry 4.0-based condition-monitoring and predictive-maintenance technologies, to offer 3D digital twin, artificial intelligence, sensor and machine-learning technologies (see  UrsaLeo, Shiratech Collaborate on Predictive-Maintenance Products). Before that, it announced plans to expand its presence into the Europe, Middle East and Africa region with the opening of an office in the United Kingdom (see  UrsaLeo Expands Into EMEA Region).
In November 2020, UrsaLeo partnered with Alleantia, which offers software for the Industrial Internet of Things, regarding the integration of 3D photorealistic digital twin and sensor gateway technologies (see  UrsaLeo, Alleantia Integrate 3D Digital Twin, Sensor Gateway Technologies). And in 2019, the firm was accepted into Google's SaaS Partner Program, members of which create innovative business solutions running on Google Cloud Platform (see  UrsaLeo Accepted Into Google SaaS Partner Program).