Jun 23, 2016Recently, I hosted a panel at the GS1 Connect conference on omnichannel retailing. I noted that some retailers had deployed a radio frequency identification system to improve inventory accuracy and enable omnichannel retailing, but those efforts had lost steam when a key executive at each company left. I asked Bill Connell, senior VP of logistics and operations at Macy's, who was on the panel, how his firm had been able to remain on track since 2008. "Is it leadership," I asked, "or a culture you've created at Macy's?"
"It's a little of both," Connell said. "For the past few months, we've been saying internally that RFID is not a project. RFID is how we do business. It is part of everything we do. Senior executives are getting training on how it works. Store associates need to understand it. We're educating human resources so they can make it part of hiring and training."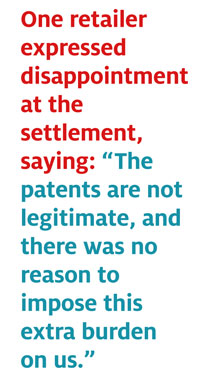 This was the first time I heard a senior executive of any retailer say publicly that RFID is fundamental to the way the company does business. And it marks a big leap from how Macy's saw the technology eight years ago. When Macy's launched its first RFID pilot in 2008, the goal was just to improve replenishment to ensure items were on the shelves when people want to buy them.
In 2011, omnichannel retailing became a priority at Macy's and other brick-and-mortar retailers. They wanted to address changing buying habits—consumers wanted the freedom to shop anytime, whether in a store, on a mobile device, on a home computer or by phone. Macy's and others also saw omnichannel as a critical strategy to competing with online retailers.
At the time, Connell said, Macy's realized the work it had done to improve replenishment was highly relevant to omnichannel retailing, because having highly accurate inventory data was essential to executing an omnichannel initiative. During the discussion, Connell said omnichannel was critical to success in retail today, and "RFID is essential to omnichannel execution. Therefore, RFID is essential to retailing."
Pam Sweeney, senior VP of logistics systems at Macy's, who was also on the panel, suggested that Macy's is only beginning to tap RFID's potential. Sweeney, who received this year's RFID Journal Award for Special Achievement (see Setting an Example), said Macy's is beginning to look at how RFID can help improve the customer experience with interactive kiosks and other new tools. Connell added that Macy's is beginning to explore how RFID data can be used to better understand buying patterns and improve supply-chain and other operations. Both executives made it clear RFID will be a big part of the way Macy's does business for years to come.