Oct 23, 2015Roughly 1,000 U.S. workers die each year from accidents at roadside construction sites, according to the Bureau of Labor Statistics. Volvo Construction Equipment (CE), a division of the Volvo Group, and researchers at the Integrated Innovation Institute at Carnegie Mellon University have teamed up to develop a novel system called SiteAware that could greatly reduce that number.
SiteAware combines video cameras, LIDAR (a remote light-and-radar sensing technology that measures how far an object is by bouncing a laser off it and analyzing the light reflected back) and radio frequency identification to identify ground workers. The system can detect obstacles, including workers, machinery and traffic. The system then integrates and aggregates the data and transfers it to a screen on a machine operator's dashboard. It provides visual and auditory cues to operators and ground workers, who may otherwise be unaware that another worker is in their vicinity and there is danger of a collision or other incident.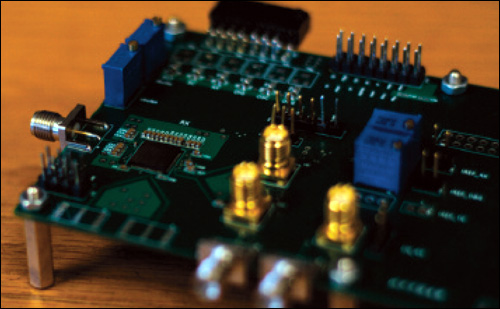 The Integrated Innovation Institute is a joint initiative of the Carnegie Mellon College of Engineering, College of Fine Arts and Tepper School of Business. The aim is to bring engineering, design and business students together to learn a process for innovating and to apply it to real-world challenges, often via corporate-sponsored projects. Volvo CE heard about the program, was intrigued and decided to sponsor a project.
Fares Beainy, a research engineer in emerging technology at Volvo CE, visited the students and explained that Volvo has three core values: safety, quality and environmental care. He asked the students to think about what the work environment of a construction machine operator would be like in 10 years, and let the students come up with the project.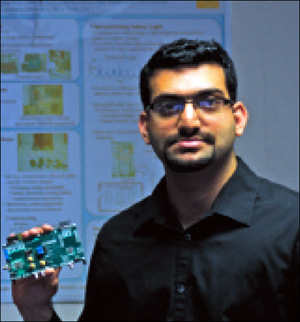 The students looked at a broad range of technology and considered how best to solve the problem of providing visibility to machine operators. "They were concerned with how you identify when people are in a place of danger and alert the operator," says Jonathan Cagan, Carnegie Mellon's Ladd Professor in Engineering and co-director of the Integrated Innovation Institute. "LIDAR and RFID rose to the top as ways to solve this problem that were meaningful and implementable."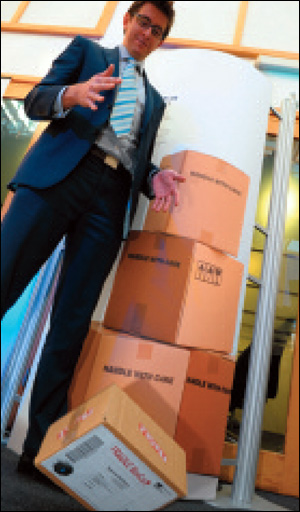 To make the system easy to use, the students designed an interface for the operator that integrates the different technologies, rather than providing multiple data sources. The students also researched cognitive and psychological aspects of the problem and identified tuning out conventional alarms in a noisy environment as a potential problem. A worker might not hear an alert or a driver might not pay attention to a warning, given the distractions of an active construction site.
"The students researched something called the cocktail party effect," Cagan says. "At a cocktail party, there are many conversations going on at once, and you often can't hear anything. But when someone says your name, you hear it. That's where RFID comes in. We can identify someone working near equipment through his or her RFID transponder, and a speaker inside the cabin can warn the machine operator who specifically is in danger and, based on its volume, how close she or he is."
As the sponsor of the program, Volvo CE has the right to develop the system and commercialize it. "The next step for us is to explore the components that are required to make the system work, and strive to minimize false alarms," says Volvo CE's Beainy. "Off-the-shelf sensors were not designed for a construction environment. So we'll look at what's needed and do some modifications and testing. Some of the technology might be incorporated into our machines."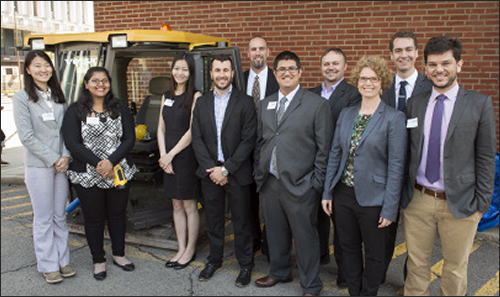 Photos: Integrated Innovation Institute, Carnegie Mellon University