Feb 27, 2023RFID Journal LIVE! 2023 will feature end-user companies discussing RFID's use in various industries, as well as exhibitors offering tagging solutions for multiple applications. To learn more, visit the event's website.
Zebra Technologies has signed a three-season contract with the National Football League (NFL) to provide active ultra-wideband (UWB) RFID-based tracking data that is being leveraged by teams, broadcasters and fans alike. Zebra's MotionWorks solution tracks the specific location of a ball and players, and thus the state of the game as a whole.
The system consists of Zebra's UWB receiver sensors deployed around stadiums where NFL games are played, as well as tags on players' shoulder pads and others in footballs used on the field. The MotionWorks software captures real-time location data, which includes the speed of each player or ball, along with acceleration, turning speed and other information. This helps both teams and fans understand game and player performance.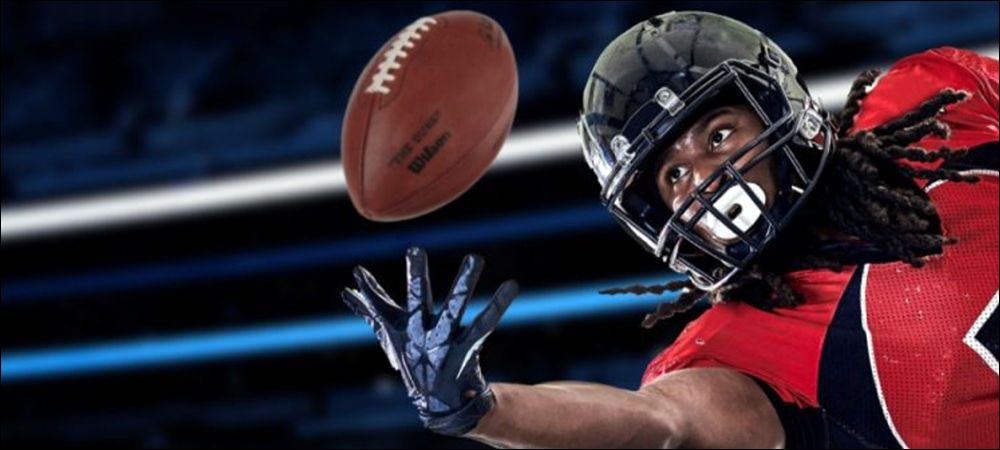 Zebra has provided its technology to the NFL since 2015. The data collected in tracking players and balls enables the league to offer an audience-facing system known as Next Gen Stats, which is used by broadcasters, fans and coaches (see RFID Drafted to Track NFL Players' Every Move During Games, The NFL RFID-Tags Its Footballs and Ultra-wideband Scores Contract Extension from NFL). This month, the technology tracked every player and each play during Super Bowl LVII, held in Arizona between the Kansas City Chiefs and the Philadelphia Eagles.
The technology company installs between 22 and 24 UWB receivers throughout each NFL stadium, according to Adam Petrus, Zebra's sports and entertainment lead. RFID tags placed in players' shoulder pads chart their individual movements within inches. Because each tag's unique ID number is linked to a specific player, his individual performance—throws, kicks and runs—is measured throughout the game.
Z Value for Positioning
For the past eight years, the MotionWorks data has enabled the positioning of each tag's X and Y linear position on a map of the field. Upon receiving the UWB transmission, the sensors measure the specific angle-of-arrival data to determine the tag's precise location. Starting next season, Zebra will also test measurements with the Z value, which would indicate a tag's vertical location. That information, according to the company, would help users identify and measure how high a player leaps into the air, such as while catching the ball, as well as how high a ball is thrown.
The functionality may require that more receiving devices be installed closer to the field level to detect vertical changes in position above the ground. Those vertical measurement sensors will most likely be mounted at the level of first-row seating, according to Petrus. They would not have a visual impact, he notes, but they would "absolutely give us that vantage point that would allow us to be able to track the on-field-level Z vertical movement."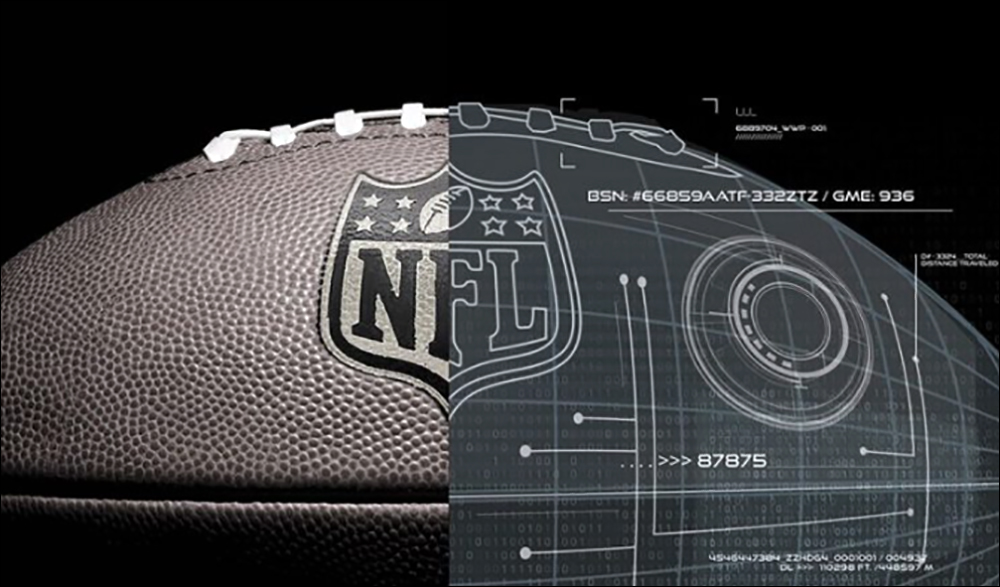 Historically, the MotionWorks technology has been used for inventory management, to track, for instance, pallets and cartons for manufacturing logistics, transportation, healthcare, retail or quick-serve restaurants. Data from tags placed on inventory can be captured via receivers or readers, allowing users to determine where freight or inventory is being stored or transported. However, the company found, because UWB technology can precisely track location at high speeds, it is also suited for sports.
Thus, in 2014, Zebra set up two pilot locations for the NFL. "Then, in 2015, we rolled out the entire program to all the NFL clubs," Petrus recalls. Since the UWB system was first deployed, he says, the technology's fundamentals have remained the same. A nickel-sized Zebra UWB-based active RFID tag is placed inside shoulder pads for game tracking, as well as in practice jerseys for practices. There is also an RFID tag weighing less than 3 grams (0.10 ounce) embedded in the bladder of each football; a regulation NFL football weighs approximately 400 grams (14.1 ounces).
Evolving the Solution
Battery-powered UWB tags transmit signals in the 6.35 to 6.75 GHz frequency band to Zebra's receivers, installed throughout the stadiums, at a distance of up to 325 feet. These devices determine tag location 12 times per second for players, and 25 times a second for balls. Players have a single UWB tag in each shoulder pad, while defensive linemen also have another tag attached to the center back of their uniform so their position can be captured and properly triangulated, even when they are in a downward stance. "That gives us the little extra bit of coverage we need," Petrus says, "so that we can keep up the high level of accuracy."
Typically, the receivers can be found at the press box level around that ring of the stadium. The devices capture tag transmissions and forward that data to a server via Cat 5 Ethernet cabling. The information is managed by the NFL in a dedicated distribution point known as an intermediate distribution frame, or in a network room within the stadium. The relevant information is forwarded to the Next Gen Stats system, enabling viewers to see it. The NFL also collects that real-time data for post-game processing and analytics purposes.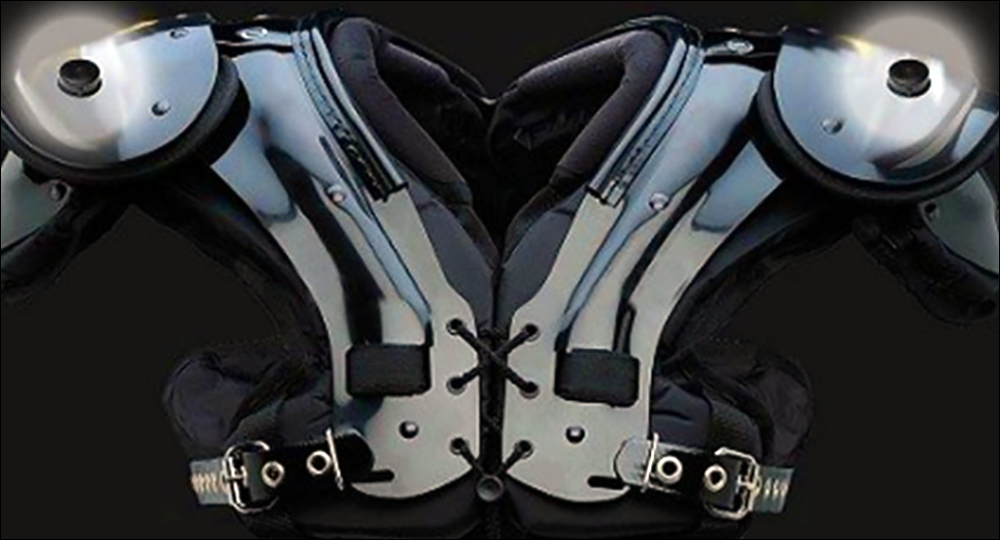 The technology has evolved throughout the seasons to improve data as well. For instance, depending on how a stadium is laid out, as well as where the receivers are mounted, a punt could carry the ball out of range of the receiving sensors. The MotionWorks software has thus been adjusted specifically to aim the antennas to capture even the highest punts, Petrus reports. "Our team [at Zebra] does a really nice job of getting these mounted, installed and aimed," he states.
The key data being collected includes a player's maximum acceleration, lateral movement and speed, all of which helps to tell a story behind a play. For instance, the technology can assist coaches or viewers in understanding what efforts players have made. One example might be the speed of a kicker and the distance he ran before kicking the ball, in addition to the ball's subsequent speed and how long it sustained that speed.
The data can be used outside of games as well, Zebra reports, to train future officials and referees. For example, the NFL can review how fast an official arrived at the spot where a player was down or went out of bounds. This, Petrus says, demonstrates "how technology helps to advance the accuracy and integrity of the game."
Registering Each Player
On game day, Zebra's staff activates each player into the system and links them with the RFID tags embedded in their shoulder pads. The Zebra team installs an active RFID tag into each shoulder pad prior to training camp, and the battery typically can last for the length of two seasons. Other GPS-based tracking systems, Petrus notes, may require daily battery replacement or recharging.
According to Petrus, football teams have had little time to spare related to servicing the location technology, such as charging batteries. "That can be 20 to 30 hours of physical activity that has to occur," he says. Instead, Zebra's battery-powered devices have simply been added to the equipment in the locker room by Zebra personnel. The game-day crew members can go from one locker to another, he says, linking the unique ID encoded on each tag to the specific player using that locker and uniform, in order to validate that the shoulder pads assigned to each player match the jersey on the pads.
"Our software package, Tag Manager, allows us to assign tags to players, using an API [application programming interface] link to the official NFL roster," Petrus says. In the long term, he expects the solution to provide basic information that includes how many players are on the field at any given time. At present, he explains, officials often must manually count players to make sure neither team has more than 12 people on the field.
More than a third of all the NFL teams are now using MotionWorks as a practice solution for player tracking during training, Petrus reports. "I will say, to the credit [of other positioning technology firms], there are a lot of good companies that have a player-tracking sports-performance capability," he states. Zebra offers not only the technology, Petrus adds, but also a team of software engineers at its command center in San Jose, Calif., as well as onsite employees who work each game.
Multifold Technology Benefits
For a 1:00 PM kickoff, for example, Zebra's three-person crew shows up at the stadium at 7:30 AM to ensure they have five and a half hours to roster players, as well as activate the entire roster and every football, to make sure everyone is being properly tracked. "We're making sure that every player and ball that is going to touch the field on game day is going to be able to be tracked," Petrus explains.
Thus far, the technology's benefits during seasons have been multifold, according to Josh Helmrich, the NFL's director of strategy and business development. One example he cites is the Next Gen Stats functionality, based on location data. "We have heard directly from our fans that Next Gen Stats has allowed them to better understand the game in ways never possible before," he says, "which is exactly our goal." He adds that the NFL's video game partner, Electronic Arts, uses the data to make its Madden NFL game more realistic, by "improving the way the players move in the game, how their speed is assessed, and countless other foundational elements within the video game."
A third benefit Helmrich points to is the use of the data by the NFL's Player Health and Safety team. Zebra's tracking technology allows this team to investigate what may have happened on an injurious play, such as: How fast was a player moving at contact? How many players converged at the time of contact? And was it a non-contact injury? "Based on this data," he states, "they're able to better assess an injury and figure out how to minimize it in the future."
Key Takeaways:
The NFL is committing to three more seasons of using Zebra's UWB technology to track where players and balls are on the field, along with their speed and movement, so fans and teams can view overall performance details.
Next year, the solution will include both vertical and lateral positions, thereby providing more granular data, including the height of jumps or throws.