Apr 03, 2015At RFID Journal LIVE! 2015, Carlo Nizam, Airbus' head of RFID and value chain visibility, will talk about the jet plane maker's collaboration with parts suppliers, MRO (maintenance, repair and overhaul) service providers and customers. Airbus began using RFID internally to improve processes, then expanded the technology's applications to other companies within the larger Airbus group. Now, as Airbus seeks to track and manage all serialized parts with RFID, the company is actively engaging suppliers it will require to tag items. At the same time, it is working with MRO companies and airlines that can use the tags for their own benefit.
"It has always been an important part of our vision to take an approach that creates value for the whole industry: our supply-chain partners, airline customers and service players," Nizam tells RFID Journal. "The expansion to include permanent RFID on all traceable items will do just that and help enable value for everyone, both upstream and downstream."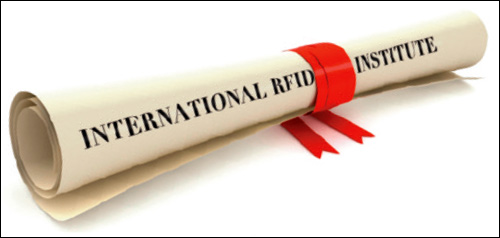 Nizam has been leading Airbus' efforts to use RFID to improve operations for almost a decade, so he is well aware of some of the struggles early adopters had in getting suppliers on board. Most suppliers to the U.S. Department of Defense and Walmart simply put tags on cases and pallets to comply with requirements. They didn't use the tags to their own advantage, and reports surfaced that they didn't adhere to any quality-control standards. Faced with a backlash from consumer packaged goods companies that were not benefiting and had to manage separate tagged inventory for Walmart, the retailer dropped its tagging requirement.
Airbus is hoping to avoid these problems by providing flexibility and support to supply-chain partners. Suppliers can choose to use what is known as an RFID integrated nameplate (which contains an embedded RFID transponder) to replace a conventional non-RFID nameplate, or they can use separate RFID tags in addition to existing nameplates. Airbus is also beefing up the RFID expertise of its supply-chain engineering teams to help support supply-chain adoption. And the jet maker is openly sharing lessons learned from its RFID deployments, to help supply-chain partners take advantage of the technology's capabilities.
It will take a time for Airbus' suppliers to set up tagging operations and begin delivering tagged parts to an Airbus facility for installation on aircraft, so it will take a while for the new categories of tagged components to enter service for customer use. But airlines are already beginning to take advantage of tags attached to seats and life vests installed on Airbus planes. Some savvy carriers are realizing that RFID can be used not only to track parts but also for physical logistics, tooling management, aircraft configuration and other processes. Airbus is providing both guidance and consulting services to help these companies develop a smart approach to using RFID.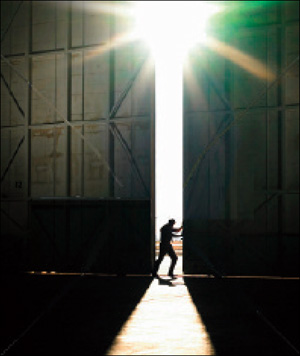 "For us to succeed, our suppliers upstream need to succeed, and our customers downstream need to succeed," Nizam says. "So we've been trying to help the industry move away from an analog- and paper-based supply chain to a more streamlined, automated and digitalized supply chain. RFID helps create that digital state of connectedness to our parts and processes that many are now calling the Internet of Things."
Walmart changed its strategy and began working with clothing suppliers that understood the value in tagging items for the retailer—sales went up due to better on-shelf availability, which benefited both retailer and supplier. When Walmart began tracking its private-label jeans, sales rose significantly. The retailer shared that information with its jeans suppliers, which agreed to tag jeans voluntarily. Suppliers of men's basics also got on board.
Macy's is asking suppliers to tag items that are replenished regularly, but is not forcing compliance. Instead, it's working with suppliers to help get them up to speed with RFID. Macy's supported the Voluntary Interindustry Commerce Solutions Association (VICS) Item-Level RFID Initiative (now the GS1 US Item Level RFID workgroup), which funded research by the RFID Research Center to identify use cases for suppliers. Only a small percentage of Macy's suppliers have begun to use tags for internal benefits.
There will likely be some companies that push RFID on their supply-chain partners, and others that take a collaborative approach. Either way, it's clear that companies have learned from early adopters that helping partners achieve benefits is good for business.