May 16, 2023The LoRa Alliance, a global association of companies backing the open LoRaWAN standard for Internet of Things (IoT)-based low-power wide-area networks (LPWANs), reports that LoRaWAN technology is driving Industry 5.0 evolution on a global scale. According to the organization, Industry 5.0 builds on Industry 4.0 by incorporating the human element, guided largely by environmental, social and governance (ESG) initiatives that seek to strengthen sustainability, efficiency and quality of life.
The LoRa Alliance ecosystem provides solutions enabling digital transformation encompassing technology, data, new workflows and operational realignments. "Over the past few years, the LoRa Alliance has demonstrated how LoRaWAN supports people, planet and profit," said Donna Moore, the organization's CEO and chairwoman, in a prepared statement. "These concepts are fundamental to the ideas of Industry 5.0, which aims beyond efficiency and productivity as the sole goals and reinforces the role and the contribution of industry to society with more human-machine collaboration and human-centric solutions."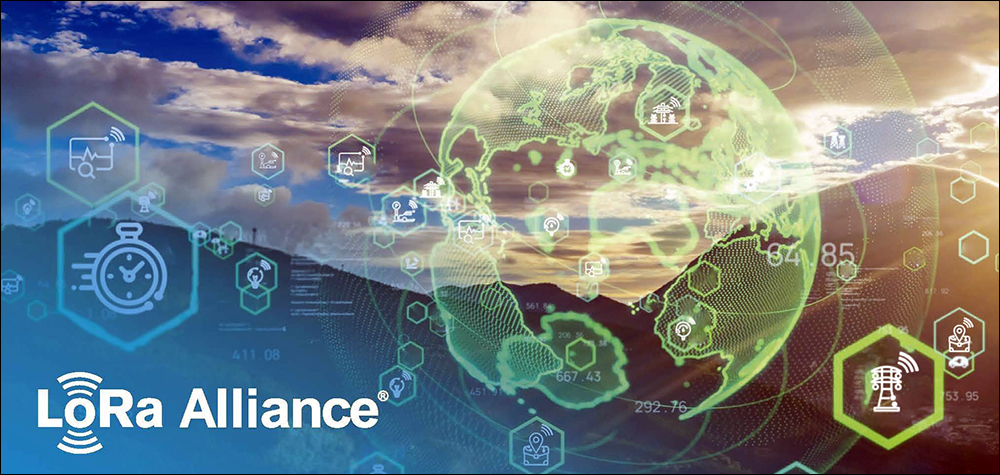 Moore added, "Globally, businesses are recognizing that achieving business goals takes more than operational improvements; people and technology must work together to bring about change. LoRaWAN has taken a leadership position in this arena, with millions of deployments that ultimately focus on increasing sustainability and improving quality of life. The evolution to Industry 5.0 is not possible without the use of open standards, backed by a strong ecosystem that offers choice of vendors and endless innovation. This is also why so many organizations worldwide are adopting the LoRaWAN standard to drive their holistic digitization initiatives."
Governmental regulations for monitoring to ensure safety have grown, including New York City's requirements to monitor for gas leaks. Using LoRaWAN for real-time monitoring has accelerated shutoff times sixfold, according to Senet and ProSentry, saving lives and property. What's more, there has been a rapid increase in P&C insurance premiums. Water damage claims are the largest category of losses contributing to rate increases, the Alliance indicates, accounting for $300 billion in global water claims annually, and causing insurers to transition to a prevention mindset.
Kairos reports that its LoRaWAN flexible leak-detection sensors have eliminated water claims for more than 8,000 apartment units since installation, achieving a six-month return on investment for asset owners, on average. The need to protect residents' privacy is also driving LoRaWAN adoption in residential buildings, as the technology allows for facility monitoring and optimization without capturing or transmitting any personally identifiable information.
"Beecham Research is constantly conducting surveys and one-on-one interviews with IoT users and suppliers," said Robin Duke-Woolley, the company's CEO and chief analyst, in the prepared statement. "These are consistently showing LoRaWAN as the rapidly rising star for LPWAN sensor deployments in the smart cities, buildings and utilities sectors and also gaining ground rapidly in manufacturing, agriculture, and other high priority sectors. The value that LoRaWAN brings as an open standard makes it inherently agile and encourages innovation across industries."
According to Moore, LoRaWAN's strengths—an open standard, security, low power, battery operation, long-range transmission and so forth—make it suitable for IoT deployments and "the natural choice for Industry 5.0." She states, "Massive LoRaWAN deployments pave the way to meeting ESG goals and adoption of Industry 5.0." Recent industry developments and large-scale deployments include Sigfox owner Unabiz, which utilizes global LoRaWAN networks via partnerships with Actility, LORIOT, The Things Industries and Senet; and Nova Labs, which collaborates with Alliance members to integrate Helium Network as a roaming solution, and to expand LoRaWAN connectivity for all network operators, including announcements with Actility and Senet.
Everynet LoRaWAN connectivity is available through AWS IoT Core for LoRaWAN, giving Amazon Web Services customers the ability to connect devices to the cloud at scale, and without the cost of deploying and managing their own network infrastructure. Moreover, Microsoft's Azure IoT Edge LoRaWAN Starter Kit provides connectivity to Azure IoT Hub, while Netmore has announced plans to implement large-scale LoRaWAN networks in France, Spain, Poland and the Netherlands. And MultiTech has partnered with an automotive company to implement LoRaWAN on its manufacturing floor for predictive maintenance on a fleet of autonomous guided vehicles.
In addition, the Alliance reports, Minol Zenner Connect is experiencing strong growth in countries implementing the EU Energy Efficiency Directive, and it currently operates more than 70,000 gateways with more than 4.8 million sensors in 5,800 cities throughout 12 countries. Senet and Telli Health, meanwhile, have launched remote patient-monitoring hardware powered by LoRaWAN, allowing providers to reach more patients in remote and underserved areas, this boosting healthcare equity and inclusivity.
Recent LoRaWAN deployments that support sustainability efforts include 140,000 Abeeway trackers being used with factory workers in an industrial city in the region of Jharkhand, India, a partnership involving one of that nation's largest conglomerates. Additionally, The Things Industries and Connexin have collaborated to create a hybrid network model in Severn Trent, England, to connect 150,000 LoRaWAN Itron water meters for real-time water usage data and leak detection.
Milesight is providing Quebec's schools with air quality monitoring, with nearly 50,000 sensors transmitting to 2,600 gateways, and with more than seven million messages sent daily via LoRaWAN. In Yorkshire, England, 360,000 homes will be supported by smart water meters using LoRaWAN. Meters and rollout of AMI in existing properties will be deployed by Netmore and Connexin, while meters in new property developments will have Netmore as their sole supplier for the provision of AMI hardware, LoRaWAN network and data-as-a-service. And 23,000 PipeBurst Pro WT500 wireless water sensors have been deployed in the United States by Greenfield Direct.
"The value that the world's largest brands bring to our organization is second to none," Moore states. "I'm proud to include Minol ZENNER Connect and Netmore Group on that list, and welcome Zenner USA's president, Rich Sanders, and Netmore's CEO, Ove Anebygd to the LoRa Alliance board of directors. I look forward to their strategic leadership on the board of directors and their companies' support in driving the Alliance and LoRaWAN technology forward."