Feb 03, 2005Intermec Technologies, an Everett, Wash.-based RFID systems provider and one of the largest holders of RFID patents, has sent a letter to EPCglobal indicating that Intermec will no longer offer its RFID patents on a reasonable and nondiscriminatory (RAND) basis to companies building products based on EPCglobal's Gen 2 standard.
When EPCglobal announced that it had approved the Gen 2 specification as a standard, it said that the standard could be practiced royalty-free (see EPCglobal Ratifies Gen 2 Standard). Essentially, EPCglobal's position was that because products based on the standard could be made without Intermec's patents, it was technically a royalty-free standard. Intermec's position has been that you could possibly make tags and readers that conformed to the standard without its intellectual property, but those tags and readers would not meet the performance requirements of end users.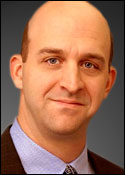 Under EPCglobal's IP policy, which Intermec signed in February 2004, IP required to implement EPCglobal standards can be contributed to the standard either royalty-free or on a RAND basis. Intermec created an IP licensing plan that would cover all the patents it believed were necessary to make RFID tags and readers that meet the standard (see Intermec Spells Out Licensing Plan).
However, Intermec now says that if its IP is not required in products that comply with the standard, then it is under no obligation to provide its IP on a RAND basis. Intermec President Thomas Miller wrote to Sue Hutchison, director of product management at EPCglobal US and a facilitator of EPCglobal's Hardware Action Group, on Jan. 14 to make this point to EPCglobal.
The letter says that because EPCglobal has determined, through its law firm Dann, Dorfman, Herrell and Skillman, that Intermec's patents are not necessary to practice the second-generation standard, "this finding relieves Intermec Technologies of any obligation to grant licenses under that intellectual property and gives Intermec the right to set any terms and conditions it wishes if it chooses to license the intellectual property. As a result, Intermec is withdrawing its previous commitment to license this intellectual property and to do so on RAND terms. This withdrawal is effective immediately."
"This doesn't mean we are withdrawing from EPCglobal," says Mike Wills, vice president and general manager for RFID at Intermec. "It doesn't mean we won't make IP available. It only means that we will not be bound by our original RAND offering."
Wills said he didn't expect there would be any further negotiation with EPCglobal over Intermec's IP and that Intermec would negotiate licensing arrangements with individual technology companies that want to use Intermec IP to build products based on the Gen 2 standard. "Companies that want to make tags, readers, labels and other products based on the Gen 2 standard have to license intellectual property from us," he says. "We'll tailor those agreements based on the supplier needs. RAND is not the methodology we will be following."
In a written statement provided to RFID Journal, EPCglobal's Hutchison says that it is not EPCglobal's place "to comment on what a specific company intends to do with patents deemed non-necessary. Companies are free to develop licensing programs as they deem appropriate."
She adds that Intermec "continues to be an important part of the EPCglobal community, but its withdrawal of the RAND declaration in no way changes the decision made regarding the royalty-free UHF Generation 2 standard."
The EPCglobal Gen 2 standard has been submitted to the International Organization for Standardization for approval as a global standard. When IP is contributed to ISO standards, owners of the IP usually offer it on a RAND basis to companies that want to make product based on those standards. But Wills doesn't think the fact that EPC Gen 2 will become an ISO standard would have any impact on its IP position.
"Does it alter our licensing position? No," he says. "If EPCglobal and ISO follow the guidelines by which they want to merge the two standards, I don't see [our position] changing." Wills says it would likely take a year for EPC Gen 2 to be approved by ISO, and by that time, most vendors will already have negotiated licenses with Intermec and that these licenses would cover any use of Intermec's IP, whether for products based on EPC standards or for those based on ISO standards.
Will says that because end users have already endorsed EPC Gen 2 as the global standard they want to use, he doesn't believe Intermec's IP position would have much effect on market adoption of Gen 2.
Cliff Horwitz, CEO of SAMSys Technologies, a Canadian company that makes multifrequency, multiprotocol readers, agrees. "Nothing really changes," he says. "Even if Intermec had a RAND strategy, it's still up to each vendor to sign a license agreement or take their chances. This move doesn't hinder the adoption of Gen 2; vendors still have to negotiate with Intermec."
Other vendors share these sentiments.
"We support a royalty-free specification and that's been our approach all


along," says Linda Prosser, a spokesperson for Alien Technology, a Morgan Hill, Calif.-based provider of EPC technology. "We're moving ahead with our Gen 2 plans. But we can't really speculate on the implications of Intermec's IP policy on the industry."