Jun 03, 2020This week, a company called Regulr reached out to RFID Journal about its new social-distancing app. During the ongoing COVID-19 pandemic, we've been covering a lot of technologies intended to help promote social distancing. Regulr's offering is the latest—and the company is giving it away for free.
"After two months of tirelessly building an app to help people maintain social distance, the team at Regulr is giving away the iOS app they created to any organization that can take it and release it to the public," the company said in a prepared statement. "Why? Because if they don't, it will only help a fraction of the people that it could."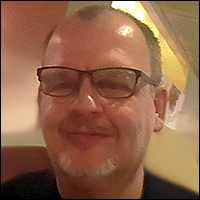 The Richmond, Va.-based technology startup was founded by Stephen Dodge with the mission of improving the customer experience at brick-and-mortar businesses. The company built a mobile app and business platform, then conducted a pilot program. When the pandemic suddenly changed the world with little notice, Regulr was in the process of preparing the product's launch.
In the past few months, we've seen many firms step up to help out in the fight against the coronavirus, and Dodge decided to do the same. Although it was not equipped to produce personal protective equipment (PPE), Regulr had proprietary technology that could detect other nearby devices, and it decided to make sure people have access to that technology at a time when such detection could mean the difference between life and death.
According to Regulr, the solution had originally been created "to empower customers to notify businesses of their preferences and needs when they walk through the door." The company realized this could be adapted for use in helping people avoid infection, and within only five weeks, the firm had repurposed the system's underlying Bluetooth technology for social distancing. The company partnered with local agencies to design a proximity-alert solution, which it called Distance. This technology lets a user know if another device comes within less than the recommended 6-foot safe distance.
"In hopes of helping the most people and businesses possible, Regulr has decided to give away the hard work they put into the iOS app to the right healthcare-related or government organization so that Apple will approve and release the completed iOS version of Distance," the company says. "Regulr still plans to add new COVID features to their existing platform, like contactless payments, real-time streaming data, capacity tracking, contact tracing and virtual lines, but they hope that with an innovative and far-reaching partner, Distance will soon be widely accessible to help everyone through this incredibly difficult crisis."
The Distance social-distancing alert app is available for free at the Google Play store. Those interested in obtaining more information about the solution can send an email to contactus@regulr.io, visit distance.regulr.io or call Dodge at (804) 467-7452. With so many of us working from home and worrying about the future, we are all truly in this situation together. If there's any bright spot to our present way of life, it's that companies like Regulr are doing their part to keep people safe and healthy.
Rich Handley has been the managing editor of RFID Journal since 2005. Rich has authored, edited or contributed to numerous books about pop culture and is also the editor of Eaglemoss's Star Trek Graphic Novel Collection.