Apr 08, 2004Chris Parkinson, a former engineer at Alien Technology, has set up Integral RFID, a systems integrator focused on deploying Class 1 Electronic Product Code technology. Parkinson has helped deploy Alien tags and readers in a number of pilots and says the market needs integrators with that kind of hands-on experience.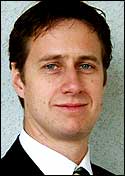 "There is a real shortage of people who know how to install EPC hardware," Parkinson says. "At Alien, we got complaints about the hardware, but there was nothing wrong with the hardware; it was the way it had been installed."
Integral RFID is an independent company and has received no funding from Alien. It will market its integration services to companies that supply goods to Wal-Mart and U.S. Department of Defense. The company claims to have a distinctive point of view toward RFID.
"Our unique approach to system integration is starting with RFID, treating it as the core technology, and building outward as we integrate with existing data systems and business processes," Parkinson says. "This contrasts with the current integrators model today that starts with the software [applications, such as warehouse management] and force-fits RFID into existing data capture systems, without fully understanding the complexities of RF hardware—the interaction between tags and readers, readers and readers, and the software control and data generation from the readers."
Parkinson argues that a deployment that starts with a successful hardware implementation is likely to be more successful than one that starts with the software application. "Our approach allows us to build a solid RFID solution first, and then interface it to the warehouse management system of choice later," he says. "Because we fully understand RFID, our vision is looking toward the future of the business and rolling out RFID in a way that is driven by the benefits of RFID itself to each particular business."
Parkinson was an engineer at WaveID, a spinout from the Pacific Northwest National Laboratory in Richland, Wash. WaveID was acquired by Alien in late 2000. At Alien, he helped to write the firmware for Alien's Class 1 EPC reader. Because of his knowledge of the hardware, he says Integral RFID will focus on deploying and integrating hardware. For most installations, Integral RFID is looking to partner with software companies, including those that provide middleware and middleware applications, such as OATSystems and those that provide RFID-enabled enterprise applications, such as Manhattan Associates and RedPrairie.
"We will go in, do the site survey, recommend readers and install them on site," he says. "We'll provide advice about which tags to use and how to place them on products. Then the software vendors can come in and do the software piece."
Integral RFID currently has a staff of six supply chain engineers (Parkinson is the only former Alien employee). Parkinson says it is beginning to ramp up its marketing efforts. Although the company will start by deploying Alien hardware, the relationship is not exclusive, and Integral plans to offer EPC solutions from other vendors as the market ramps up.