Apr 03, 2015Passive ultrahigh-frequency radio frequency identification systems have been available for roughly a decade. Passive low-frequency and high-frequency and active RFID systems have been around longer than that. Each year, the various solutions become more robust, new products are developed, and technology standards make tags and readers more reliable. The increasing maturation of the technology means less risk for companies seeking to deploy RFID today.
Five or six years ago, a firm that wanted to track and manage, say, hoists on a construction site, sections of oil pipe or surgery scalpels had to work with an RFID company to develop tags specifically for its needs. It then had to test the tags and make refinements until it had a workable solution. It was a time-consuming and expensive process, with no guaranteed outcome.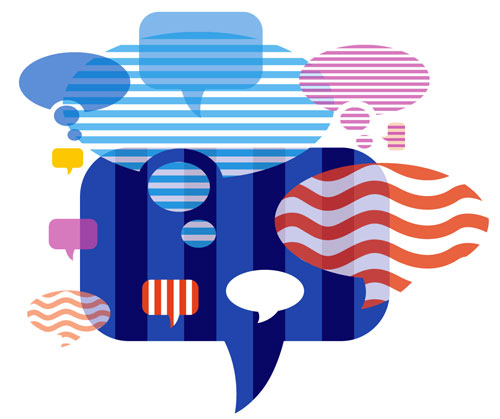 But that effort—across most industries, for many different types of assets—has led to an explosion in active and passive tags of various shapes and sizes. Some are designed for challenging operational settings and others incorporate sensors to monitor environmental conditions. Moreover, most have been tested in real-world deployments. And, as the tags are commercialized, costs have come down.
Many end users are surprised to learn that there is a tag for almost any product or application. Last year at RFID Journal LIVE!, for example, Richard Parker, a senior plasma receiving supervisor at Grifols, a global developer of life-saving protein therapies, visited several exhibitors and told them what he was trying to do. "There were a few 'wow' moments," he says, explaining they understood exactly what he was looking for and could provide a solution.
Miguel Torrejon, cell leader at GE Power & Water, who also attended LIVE! 2014, had a similar experience: "The number of suppliers and vendors that are out there for this technology—I wasn't expecting that many."
Among the new tags that will be on display at this year's RFID Journal LIVE! are passive tags that monitor voltage, strain and moisture. They could be embedded in buildings and other environments on a large scale, because they are inexpensive and have no batteries to change.
Readers have also been developed for many applications. There used to be three kinds of passive UHF readers, for example: portal readers, handheld readers and readers designed for mounting on forklifts and carts. Now, there are readers that can be mounted overhead, carried on a key chain, plugged into a smartphone, or embedded in a smart cabinet or household appliance.
Software solutions have evolved as well. There are, for instance, specific applications for tracking drill pipe in the oil industry, clothing and jewelry in stores, and work-in-process at manufacturing plants. This means the software does not need customization to the extent that generic software does, so it reduces the cost and risk of new deployments.
In many cases, RFID providers work with early adopters to develop the tags, readers and software. Together, they address real-world issues and resolve problems, to ensure the technology works as intended and meets the needs of end users. That means there is less risk for fast followers.
Marks & Spencer, for example, paved the way for retailers to tag and track a wide range of merchandise, including items containing metal or liquids. The retailer worked closely with Avery Dennison Retail Branding and Information Solutions (RBIS) to design EPC Gen 2 RFID tags in various sizes and shapes. The tags also had to meet the aesthetic requirements of cosmetics and other manufacturers. All told, the partners developed 10 tag formats covering all the items the retailer sells.
Marks & Spencer (M&S) tested the tags at a mock store within the company's headquarters. Once the team had ensured consistent, accurate tag reads on the various materials, the retailer began testing the tags at operational stores. Only when it was fully satisfied that it could achieve reliable tag reads did it make the decision to roll out the technology for all nonfood items chainwide.
Richard Jenkins, head of RFID strategic development at M&S, is a speaker at this year's RFID Journal LIVE! conference. Jenkins plans to share the trial-and-error M&S went through, so attendees can benefit from the knowledge as they go forward with their deployments. "Talking about the things we got right and maybe haven't got right," he says, "should build the confidence in others to take that leap."
Mature technology alone does not mean every RFID project is guaranteed to succeed. Every end user must do its due diligence on hardware and software providers, plan its deployment carefully and manage it well. But the fact that so much has been learned and baked into new products during the past decade will make the chances of success far greater than they were just a few years ago.