Oct 05, 2004Highlighting the potential of RFID to increase visibility and security throughout international supply chains, global technology services company Unisys is set to unveil a new RFID division in New York today.
The new unit, Unisys Global Visible Commerce, aims to leverage the company's experience in RFID deployments and trials acquired during the past 10 years. Unisys has been managing and hosting the world's largest RFID network—the U.S. Department of Defense's RFID-based in-transit visibility network—since 1994, but the company has also worked on more than 20 RFID deployments, including one involving the tagging of air cargo for eight airlines and others that track consumer product shipments for Sara Lee and Motorola.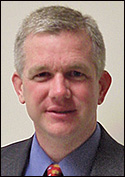 Now the company says it has built on its experience working on those contracts to prepare initial offerings targeting the life sciences, consumer products manufacturing, retailing and transportation industries. Those offerings include business-case and network-design services, as well as deployment and network-management services.
"We have put a lot of energy into capitalizing on the RFID work we have done in building our large-scale, industrial-strength, next-generation RFID offerings," says Peter Regen, vice president of Unisys Global Visible Commerce. The unit has divided its offerings into four stages to take companies through the investigation, design, deployment and management of RFID within a supply chain.
Unisys believes that it has a global infrastructure that can support RFID implementation anywhere in the world. The DOD network, for example, operates across 30 countries.
"Most companies don't have the overseas experience that we do," says Regen, noting that when deploying RFID projects in China and in Pakistan, the company worked extensively with a number of governmental agencies that oversee those countries' equipment certification and RF spectrum regulations.
By combining RFID with a range of other identification and communications technologies, including bar codes, sensors and satellite and cellular communications, Unisys says it will help its clients not only meet retailer mandates but also secure their supply chains from threats such as terrorism and counterfeiting. Unisys is also involved in the Operation Safe Commerce projects with the Port Authority of New York and New Jersey to pilot improved safeguards for containerized shipping.
In carrying out its customers' RFID deployments, Unisys says, it turned to a number of partners, and it will base its designs and implementations on the software architecture of its key partner, Microsoft. Unisys will help its customers leverage Java or other non-Microsoft technologies, however, if they so desire.
Unisys says it will use RFID middleware from GlobeRanger to connect to RFID and bar code readers to a client's corporate network, and will use Microsoft's Biztalk 2004 application-integration middleware to apply business rules to RFID events, as well as to manage and integrate RFID data into a client's network. At the application layer, the Unisys GVC unit will turn to Tradebeam for risk and document management software, which provides documentation for import and export compliance, inventory management, shipment tracking, supply chain event management and letter-of-credit management. Linked with an RFID system, such software can automate the collection and production of these documents.
The company also will use its In-Transit Visibility, ePedigree, and Chain of Custody software to manage a supply chain network; Manugistics' RFID-enabled software for inventory management and transportation management; and Microsoft Sharepoint application to present RFID-generated alerts and key data for decisions from the supply chain network.