Jun 22, 2004Looking to extend its penetration into smaller RFID pilot deployments ConnecTerra, an RFID middleware provider based in Cambridge, Mass., has launched its RFTagAware Compliance Jump Start.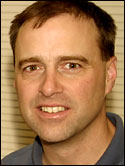 Compliance Jump Start—a trimmed-down version of Connecterra's core RFTagAware middleware product debuted in March (see ConnecTerra Releases RFTagAware)—supports a single RFID portal limited to two readers, four antennas and one smart label printer/writer. The full version, on the other hand, is designed to support thousands of RFID readers deployed at hundreds of remote sites. According to the company, Compliance Jump Start enables companies to affordably deploy and experiment with RFID systems at just a few sites and then later roll out a system throughout the enterprise.
By pricing Compliance Jump Start at $18,000, the company believes it can undercut startup packages from rivals such as OATSystems and Manhattan Associates. "We looked at the market, and we believe the current pricing is not what companies are looking for," says David Douglas, ConnecTerra's senior VP for products and strategy.
ConnecTerra's rivals offer their own startup packages, but those include some of the infrastructure such as readers or printers. Manhattan Associate's "RFID in a Box" offering, for example, consists of Manhattan's software as well as tags, five RFID readers and five smart label printer/writers. With ConnecTerra's Compliance Jump Start, however, the printer and readers need to be purchased separately.
"We have left those hardware options open for customers that have already decided which equipment they want to use," says Douglas.
The Compliance Jump Start software runs on a PC and includes its own database to manage the system, although it can connect to a range of warehouse management system (WMS) and enterprise applications. The company maintains that because Compliance Jump Start includes predeveloped workflows to manage a number of pilot RFID-tagging scenarios, a company can set up and start running a small RFD pilot in a day. For easy-to-read cartons, for example, a company might choose a workflow that involves unloading cartons from a pallet, scanning the cartons' bar code labels, applying RFID tags onto the cartons, reading the tags, loading the cartons back on the pallet and reading the tags again.
"We took the basic workflows that we had already seen most of our RFTagAware customers use and included them so that Jump Start can be deployed without customization," Douglas says.
Compliance Jump Start is capable of supporting all required operations throughout the process of tagging and verifying cases and pallets. The software supports RFID readers complying with EPCglobal's Class 0 and Class 1 air-interface protocols and tag data standards and also supports smart label printers/writers from Zebra and Printronix.
A beta version of Compliance Jump Start is available now, with the final version set for late July. ConnecTerra will sell the software directly and through its resellers, which the company has expanded to include three new partners: supply chain solutions provider RedPrairie and two of ConnecTerra's long-time collaborators—HK Systems, a provider of automated material handling and logistics management solutions, and Irista.com Irista, a logistics management solution provider and software subsidiary of HK Systems.
In addition to reselling Compliance Jump Start, RedPrairie will also integrate the full version of ConnecTerra's RFTagAware software into its DigitaLogistix RFID-enabled middleware. (In April, RedPrairie announced a similar agreement with ConnecTerra rival GlobeRanger.) Later this summer, HK Systems and Irista will announce bundled offerings that include the full or Compliance Jump Start version of RFTagAware, according to Douglas.
Attend RFID Journal
University

There are only three weeks left until RFID Journal University in Atlanta. This unbiased educational course, presented by RFID Journal and members of Auto-ID Labs, is designed to provide the in-depth understanding of RFID and EPC technologies needed to evaluate vendors and begin planning a successful implementation. Register today, or to see complete course outlines, visit RFID U.