Jun 25, 2003June 26, 2003 - STMicroelectronics, one of the world's leading semiconductor companies, and Alien Technology have signed an alliance agreement under which they will jointly produce microchips for RFID tags based on the Auto-ID Center's Class 1 specification. The deal creates a second source of Class 1 chips and provides companies with a version optimized for use around the world.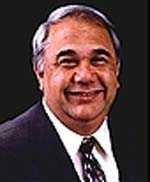 Alien and STMicro signed a letter of intent back in November (see STMicro Teams Up with Alien). As part of the arrangement, Alien has been providing STMicro with RFID integrated circuit and system-design expertise. ST has been contributing RF engineering and IC development skills, plus process technology and manufacturing. Tom Pounds, Alien's VP of corporate development and product strategy, says the technical work has been going on while the companies formalized their legal agreement.
STMicro will produce two versions of the Class 1 chip. One version is designed to be used with conventional flip-chip machines that attach the antenna by turning over the chip and pressing it onto the wire antenna. Many companies currently use flip-chip assembly and then mount the chip and antenna on a substrate to create an RFID inlay, which can be turned into a finished label. ST declined to comment on whether it will simply sell chips or produce inlays itself.
The Italian-French semi-conductor company will also make a NanoBlock version of the Class 1 chip. This version has beveled edges and is designed to be used in Alien's Fluidic Self-Assembly process, in which millions of tiny chips are flowed into specially shaped holes in a substrate. The substrate material is cut into straps with large electronic pads that can be attached to the antenna and eventually turned into RFID labels or tags. Alien will buy the NanoBlocks from ST, convert them into straps and sell the straps or produce RFID labels itself.
"[The agreement with STMicro] is very significant, given the recent Wal-Mart announcement," says Alien CEO Stav Prodromou. "Customers are looking for high volume sources of EPC Class 1 tags. It's very important that there will be multiple suppliers."
Wal-Mart said recently that it would ask its top 100 suppliers to tag pallets and cases of products sent to Wal-Mart after Jan. 1, 2005 (see Wal-Mart Draws Line in the Sand). Wal-Mart estimates that it handles about a billion cases a year. One concern is whether the RFID industry will be ready to produce billions of EPC tags each year.
Alien has been getting all of its silicon from AMI Semiconductor, based in Pocatello, Idaho. Prodromou says Alien will continue to work with AMI to produce NanoBlock versions of the Class 1 chip. STMicro's capacity should come online by the end of this year.
"The important thing is that we will both be marketing and, in a sense, competing against each other," says Prodromou. "We will be bidding separately, committing capacity and so forth. So from the user point of view, it's a true independent second source of EPC tags."
The other thing that's significant about the deal is that the STMicro chips will be optimized to work in all of the major RFID markets. Alien's current chip can function in most markets, but it's optimized for 915 MHz, the UHF band used in the US, as well as for 2.45 GHz.
The STMicro version will work in the same bands, but it has been tweaked to improve performance at 868 MHz, which is the UHF frequency used in Europe. And it should work well at 950 MHz, which has been proposed for UHF tags in Japan.