Feb 01, 2018The world of construction is seemingly in constant turmoil. Lackluster designs have been widely identified and scrutinized in what should be quaint residential are-as, with key components for home owners sparking a new era of dangerous living.
As has been widely covered in the mainstream media, much of the unearthing has taken place around "the hazardous high-rise," blocks of flats that have been ill-equipped and riddled with fault after fault. With so many families and friends all stacked comfortably within, they should of course live safely and peacefully without such worries and dangers in their own home. People want prevention for these is-sues, and they want it now.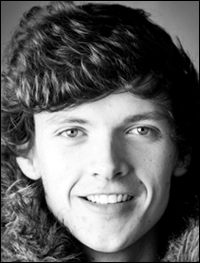 Ultimately, one question stands above the rest: how can society fix fatal faults in modern buildings? Part of the answer lies in radio frequency identification, and the technology that isn't new, but finally rising in popularity.
How It's Utilized
The newer buildings must adopt an approach that relies on modern expertise, which goes beyond the limitations of manned surveillance and keeps round-the-clock mon-itoring in constant check.
This is what RFID manages to achieve, implemented in construction as a method of constant analysis from a project's conception to its completion. When applied to tools and gear, the costly and dangerous equipment is constantly tracked in order to ensure its proper use, while eradicating any chance of misplacement or theft. Subse-quently, project management at large is supported through the technology, swapping out manual tracking (invoices and manifestos) for on-demand digital means.
Ultimately, modern means keep everything in check and in line with protocol. It's a helping hand to authorization, maintaining high standards across the board. The chances of error are minimized, and responsibility for a clean construction period is enforced. In the end, complex logistics are streamlined into a workable system.
Fire Safety and Prevention
Of course, nothing matters to people more than health and safety. They are the two pillars of good living, and construction goes a long way toward making them hap-pen. Consequently, the RFID systems can do their part, too.
The technology is implemented in a way that encourages not only slick efficien-cy, but secure safety. Companies such as Rocburn Ltd. provide revolutionary window opening solutions, meaning that a blend of old-school manual openers and modern window controls of-fer a diverse ventilation experience. This is enormously practical, especially consid-ering workers who operate with harmful gases or even students working in the cam-pus lab. They are now all safer at merely the press of a button, and fire safety is bol-stered.
Of course, while brave and capable, the fire service is put under enormous strain by political and economic factors. Their roles in the United Kingdom could be made far more efficient if the government made moves, and RFID quick-time monitoring could rip off many of their limitations and get them back on the road, sirens blazing.
Nevertheless, the costs of this must be considered in detail. After all, the firefighting services have undergone enor-mous strain and cuts throughout the years, meaning that technologies like RFID aren't readily available to all. Despite the setbacks imposed on such services, and with such a widespread demand for their heightened efficiency, RFID will no doubt blow a considerable hole in any budget willing to tackle the problem.
Ultimately, with so much potential, it is unthinkable to think RFID won't soon become a standardized technology for the sake of safety. After all, while it defuses much of the tension in the fire service, it's becoming readily available in other sec-tors.
Additional Costs in Other Industries
Fortunately, RFID is priced dependent upon the industry. This leaves a broad range of variables per sector.
Used in the retail industry for tagging clothing, the technology has provided a boost to sales and customer engagement in this sector, owing to the heightened stock accuracy across the board. No matter the cost, the lift in profits seems to easily outstrip it. With such demand and rewarding results, it's provably incorrect to think that the technology is unattainable here. It's standardized equipment, and available to all in the sector.
RFID costings in construction follow a similar logic. The cost for RFID here has dropped as demand in the sector has gone up. After all, if people can get their hands on it, it must be affordable. Handling and supporting information services apply to schools and universities, too—for example, in their library catalogs or enrolment databases. It's far-reaching, yet within grasp.
With so many budget cuts, economic upturns and taxations, these industries wouldn't invest in opportunities they couldn't afford. Ultimately, if the systems are becoming standardized, then their costings are self-evidently low.
Andre Gwilliam is a freelance writer working toward a future aim of running his own writers company. He writes across a variety of subjects that are close to the heart of the U.K. economy, including property, investments, business logistics and market trends. He has been writing for the past three years, having graduated with a degree in English literature and creative writing. Andre is open to collaborations to benefit his growing portfolio.