Sep 01, 2004Looking to expand the reach and potential of RFID systems, South African-based RFID specialist iPico Holdings has unveiled a dual-frequency RFID system that aims to combine the best of both low- and high-frequency RFID offerings.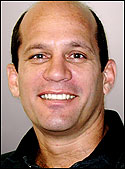 With the company's new iP-X Dual Frequency RFID technology, the RFID reader transmits a signal using the LF spectrum (125 kHz to 135 kHz) in order to power the tag. The tag, however, uses the HF spectrum (3 to 30 MHz) to transmit its signal back to the reader.
This combination, says the company, allows the iP-X Dual Frequency system to penetrate liquids and metals better than 13.56 MHz HF and 860-960 MHz UHF RFID systems can. Both HF and UHF offer marginal liquid and metal penetration compared with LF, for two reasons, according to iPico. First, the regulatory power limitations of 13.56 MHz do not allow for enough energy to get optimal range, and second, many objects that signals have to pass through have water or a iron or carbon content that starts cutting off RF propagation above a frequency range of about 10 MHz.
iPico says it has been testing the technology in a number of proof-of-concept trials deploying the tags on metal pipes buried 2 meters (6 feet) beneath the ground. For various reasons, including maintenance and repairs, utility operators need to tag subterranean pipes that carry such things as telecommunication cables, water, sewage, oil and gas. During the trial, iP-X Dual Frequency tags were successfully read from the surface irrespective of soil conditions in terms of the presence of metal, water and concrete.
In January the first system was rolled out in South African mines operated by Anglo American (the world's second-largest mining company) to track and manage miners' lamp batteries and emergency packs. Required by new safety and security legislation in South America and many other parts of the world, the packs are attached to belts worn by miners. Mining companies are liable for huge claims if miners die or are injured in accidents and did not have the compulsory emergency equipment with them. Also, the batteries that power the miners' lamps are supplied by companies that sell battery-life hours to the mine operators instead of a specific number of batteries. Therefore it is key to the battery suppliers' business to track the usage of each battery from charge room to lamp room to mine to charge room.
Anglo American had already tried RFID solutions from other vendors, according to iPico, but mining operator rejected those solutions because of such things as poor signal penetration, high implementation costs and, in the case of systems that used battery-powered tags, the inability to control the tag's RF signal.
"The mine had previously tested LF, HF, UHF and 433 MHz active RFID systems, and all failed. The Dual Frequency systems delivered 100 percent reading reliability," says Luther Erasmus, CEO of iPico, which is based in Pretoria. The iPico's Dual Frequency is no longer a trial technology in the mines, and Anglo American has since rolled out the system at a number of mines in South Africa.
According to the iPico, the Dual Frequency technology can transmit data at a rate of 128 kbit/s, which means more than 120 tags can be read simultaneously (7,200 per minute) at reading ranges from 30 centimeters (12 inches) to 3 meters (10 feet).
This long read range makes it a technology suited to a number of markets, and iPico says it will target three of them with its first market-specific Dual Frequency systems set for release this month. In addition to asset-tracking application in mines and other harsh RFID environments, the company also sees applications in sports timekeeping for mass-participation sports such as marathons, and in tracking people at conventions and conferences. The company says it is also working to develop systems that will track huge rolls of paper, reusable pallets, cattle and passengers using mass transit.
Products available now include iPico's Dual Frequency read-only chips, tags (both credit card-size and half credit card-size) containing the read-only chip, a Dual Frequency OEM reader module and three different readers developed for short (up to 0.5 meter), medium (0.5 to 1.5 meters) and long (1.5m to 3.0 meters) read ranges. A one-time programmable chip with 1 kbit of memory is currently being tested by iPico and will be available in commercial volumes in all tag packaging in the first half of 2005.
Slightly larger than UHF chips, the read-only Dual Frequency chips themselves are around 0.5 millimeter square. The read-write Dual Frequency chip is 1 millimeter square. "The Dual Frequency chips require four antenna pads, which are bonding pads on the RFID chip and are used to attach the antenna coil. This makes them bigger than traditional RFID chips," says Erasmus. "Other chips require normally two pads to attach a dipole or other antenna. Dual Frequency requires four pads, as we attach an LF coil antenna to charge up the tag, like any other 125 kHz system, and an HF antenna to transmit the data back to the reader over long distances and at fast baud rates."
iPico's Dual Frequency RFID chips have been developed in collaboration with, and are exclusively manufactured by EM-Microelectronic in Switzerland. IPico says that it will also license its designs other RFID equipment manufacturers.