Apr 21, 2010Fluensee, an asset-tracking platform provider based in Denver, Colo., announced that networking-equipment manufacturer Juniper Networks is using Fluensee's RFID-based asset tracking solution to track and manage a variety of important company assets in locations around the world.
Juniper Networks, based in Sunnyvale, Calif., makes networking equipment and solutions that support a range of applications and software for enterprise users. It first began working with Fluensee in 2009 when it deployed active RFID tags to track high-value equipment in its Internal Product Group (IPG) department, which develops and tests new networking products. It later started attaching passive RFID tags to circuit boards used in prototype products. Now, it has begun attaching passive tags to servers, laptops and other IT assets at its data centers around the world.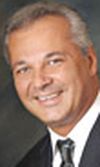 In all, Fluensee is tracking nearly 40,000 individual items, using a mixture of active and passive RFID technology. The assets are tracked and managed using Fluensee's Web-based AssetTrack software platform.
"Juniper is a rapidly growing company in the networking-infrastructure industry," says Tim Harvie, president and CEO of Fluensee, which made the announcement during the RFID Journal LIVE! conference held last week in Orlando, Fla. "They wanted to protect the investment they make in prototype circuit boards, lab equipment and IT assets, by tracking them and maximizing their utilization."
Thanks to the asset-tracking system, Juniper has been able to decrease the amount of time spent locating assets, while also improving their utilization. The RFID system also helps the company keep tight control over the circuit boards it develops for new products and ensure that the testing equipment it employs when designing new products are well maintained and calibrated, Harvie says.
The first items that Juniper began tracking were oscilloscopes, analyzers, signal generators and other equipment used by its Internal Product Group to test the performance of electronics and networking devices. "This equipment, as I understand it, can be very expensive—more than $40,000 for a single piece of test equipment," says Harvie. Juniper attached active tags made by RF Code to these high-value assets, and it uses the AssetTrack software to determine their location based on data collected by RF Code readers installed throughout its facilities. The RF Code tags operate at 433 MHz using RF Code's proprietary communication protocol and can be detected from up to 1,000 feet.
Juniper's IPG department next began attaching passive RFID tags to circuit boards in order to be able to quickly and accurately inventory and track them during the product-development cycle. The tags used are
Confidex
's Steelwave Micro tag, which is designed for tracking small metal-rich assets. These tags comply with the ISO 18000-6c (EPC Gen 2) standard and can be read from up to 13 feet, according to Confidex. The Steelwave tags are also used to track IT assets, such as servers and PCs, in the IPG facilities.
Juniper uses Motorola's handheld MC9090-G reader to conduct periodic inventory of the items carrying passive tags. The AssetTrack software stores the tag data, associated with pertinent data about the assets, in a database that Juniper personnel access in order to locate specific boards.
The IPG is using this system to track 33,000 pieces of test equipment, circuit boards, prototype products and IT assets across three facilities, located in Westford, Mass., Bangalore, India, and Sunnyvale, says Harvie.
Recently, Juniper decided to deploy RFID at its data centers in Bangalore; London, Hong Kong, Sunnyvale, Westford and Cambridge, Mass., explains Harvie. Thus far, it has tagged 6,500 items across all of its data centers, attaching Confidex Steelwave Micro tags to its blade servers and attaching Metalcraft passive EPC Gen 2 Folded Tab RFID tags to the rest of its rack-mounted equipment. The space formed between the inlay and the IT equipment's metal housing provides an air buffer that reduces RF interference around these tags, thereby making them easier to read. In the Juniper data centers, Alien Technology RFID interrogators mounted near doorways capture the unique IDs encoded to the RFID tags as IT assets are brought into or out of rooms. The readers collect this data and the AssetTrack software can issue an alert to Juniper personnel if any assets are detected outside of their designated location in the facility.
Juniper also uses the Motorola MC9090-G handheld to conduct periodic inventory of the IT assets. This data is stored in the AssetTrack software.
Harvie says that prior to implementing RFID, Juniper had been using a mix of bar codes and manual tracking to keep tabs on important assets in its IPG facilities and data centers.
"Our customers are starting to realize that asset management has legs in every aspect of their businesses, for tracking equipment, people and other assets," says Harvie. "Juniper is very progressive in realizing that."