Nov 16, 2017ID solutions and RFID tag maker Metalcraft and automatic-identification technologies company SATO America have teamed up to offer a solution for printing and encoding on-metal RFID tags. By selling both SATO's industrial thermal printer and Metalcraft's Universal Mini UHF RFID asset tags, the two companies say they are providing an easy solution for printing on-metal tags at manufacturing sites or other locations. The paired products address a growing need for RFID tracking, they add, beyond traditional paper or synthetic tags that adhere to such items as cartons and pallets.
The Universal Mini tag can typically be used for work-in-progress (WIP), inventory control, and fixed or mobile asset tracking. The tag measures 2.75 inches by 0.75 inch, and is composed of 0.02-inch-thick polyester.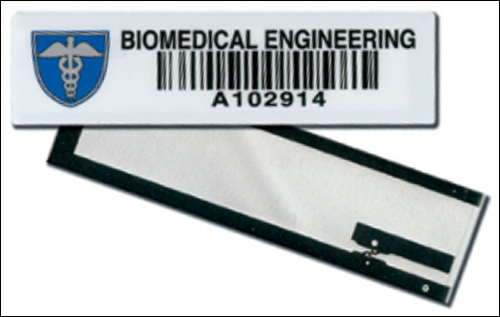 SATO has offered its CL4NX printer for several years, aimed at enabling companies to print tags on demand for industrial use cases, according to Gary Krause, SATO America's senior director of marketing. The printer has several features that make it unique, he says: a cloneable feature allows an individual to set up printer configuration and then share data with other printers, while an encoding process from the top reduces the incidence of errors.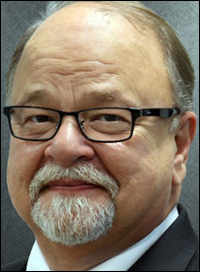 Metalcraft make its Universal Mini Onsite Printable tags for WIP applications at manufacturing facilities and other sites, as well as for the health-care market and others in which users need to track products in metal containers containing liquids or other materials.
Metalcraft had been seeking a printer that could consistently encode its new tags, says Austin Elling, the company's marketing director, and it liked the SATO model. Earlier this year, Metalcraft approached SATO. As a result, both firms now endorse each other's products and will sell them to customers as a solution. The two companies also continue to work with other technology vendors.
There were several reasons why the SATO printer was a good match for the Universal Mini tag, Krause says. When encoding tags, he explains, a typical RFID printer will encode from the bottom of a tag. However, most on-metal tags come with a metal barrier at the bottom to allow for an easy read. That metal barrier makes bottom-up encoding difficult and prone to errors, he adds. The CL4NX can encode from the top of the tag, Krause notes, "which allows the Metalcraft tag to run through the printer and encode without reconstruction of the tag."
The printer's cloning feature is intended to enable deployments across multiple sites or areas, using multiple printers. Users can configure the device to the particular media they are using, the data that should be encoded to it and the use of any sensor data that may be built into the tag. Such settings can be stored in a file on a USB drive, or on a printer webpage, or they can be uploaded to SATO's All In One Tool. The settings are then downloaded to another CL4NX, Krause says, thereby reducing the amount of time required for the initial setup of printer units, or for updating the setup. "This affords users consistency and speed in these matters," he states.
The partnership comes at a time of expansion for RFID, Krause reports, especially in regard to item-level track-and-trace applications. He cites tool tracking, container movement, and ingredient or material management as potential use cases. The system can provide accountability regarding a variety of asset types, he notes, adding that with the proliferation of RFID solutions, the need for on-demand printing—by which tags are printed at a work site as needed—has been expanding.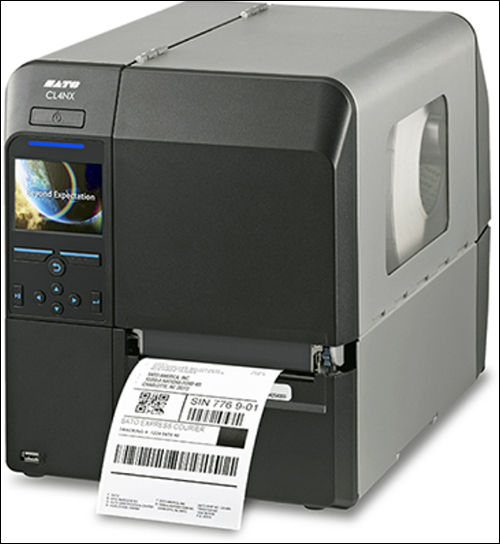 For instance, although tags can be printed in advance and shipped to a user, they user may want to encode specific information to each tag, as the need arises. "There are many semi- and fully automated systems requiring a weight, date or some other user or system update prior to final labeling," Krause says.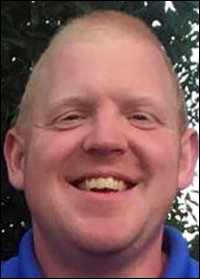 By printing the Universal Mini tags onsite, Krause explains, users can ensure that pertinent information is encoded as required, "with an ability to customize label and tag encoding as needed and without delay." On-demand printing also enables the creation of labels to replace damaged goods and labels, or to re-pack products.
"We've seen continued growth in the market, especially for industrial applications where they need on-demand printing," Elling states. Some common applications he cites are the tracking of metal pieces as they are manufactured for the construction sector or other industries. Those metal pieces undergo a series of processes prior to being shipped out as a finished product, and a rugged on-metal tag enables a company to track each step in order to ensure products are being processed on time, as well as determine if a step is being missed or where bottlenecks might occur. Items may, for instance, require painting, washing and high-temperature processes, each according to customized requirements that must be tracked according to a specific order.
Another common application is tracking inventory or assets, Elling adds, which could include tools or returnable containers. "We've seen an explosion in RFID in general," he says, but customers increasingly want to use the tags on metal or with a variety of surfaces. Metalcraft offers pre-printed tags, he says, as well as the on-demand printing option.