Jun 02, 2004Joining the growing ranks of companies offering RFID middleware, software provider RfideaWorks has released RFIdirector and RFIdb. The company says its products will allow back-end systems to interoperate with RFID and all other auto-identification and data capture (AIDC) standards on the front-end, and will relay tag data to existing back-end systems and databases.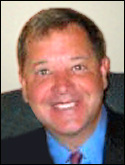 RFIdirector, which performs data translation for back-end systems, supports RFID tag data that conforms to standards from ISO, ANSI and EPCglobal; as well as data derived from standard bar codes, the Department of Defense's Unique ID (UID) number system and geographic information systems (GIS).
"In this respect, it's a universal tag language descriptor and translator, representing the utmost in flexibility and interoperability," says Alex DuBrow, president of RFideaWorks, which is based in Heathrow, Fla. RFIdirector, the company says, is also database-independent and can interoperate with Oracle, IBM DB2 and SQL Server.
RFIdb is an RFID tag and data transactions-processing database program. The company says the program is unique because it is a real-time relational database management system (RDBMS) that utilizes in-memory processing software at CPU speeds for very high-speed, large-volume RFID transaction data processing. It's able to do this, the company says, due to the fact that it supports real-time online transaction processing (OLTP) and online analytical processing (OLAP) and comes equipped with real-time business intelligence tools to handle the warehousing of data retrieved from RFID tags.
"It is in a sense, a data repository that then 'hands off' information to the enterprise systems already in place when the tag data is needed or requested," explains DuBrow.
Pharmaceutical companies and the DOD are currently evaluating the technology, according to DuBrow. Meanwhile, the company is working with systems integrators including BearingPoint and CapGemini.
"The RFideaWorks' advanced technology will help push the adoption curve in RFID all the way up to item-level tracking in half the expected time," DuBrow says. "When the DOD and Wal-Mart see the technology to do this is available today, they will naturally push their top 100 suppliers to the next logical step…item-level RFID tagging by Jan 1, 2006."
The company charges $9,995 per server for use of its technology, and allows for an unlimited number of readers.
Attend RFID Journal University

There are less than two weeks left
until
RFID Journal University
in
the Washington, D.C., area. This unbiased educational course, presented
by
RFID Journal and members of Auto-ID Labs, is designed to provide
the
fundamental understanding of RFID needed to begin a successful pilot.
Register
today, or
to learn more, visit RFID
U.