Jun 17, 2013Kevin Ashton is widely acknowledged for coining the term the "Internet of Things." But he contributed far more to the radio frequency identification industry than just a clever phrase. Ashton was largely responsible for promoting low-cost, passive ultrahigh-frequency RFID technology and network standards for sharing the data. In 2003, RFID Journal called him "the man who could change the world."
When Ashton was working as a brand manager for Procter & Gamble back in 1998, he often visited stores to see how his products were selling. To his frustration, he found that one of his hottest shades of lipstick was frequently out of stock. The tubes of lipstick all looked the same, and store associates rarely picked them up to see which ones needed replenishment.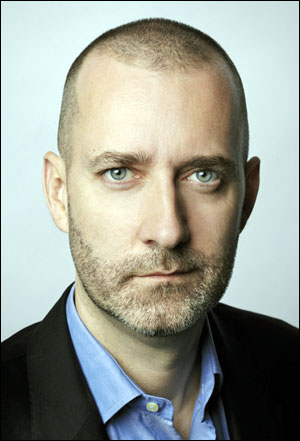 He heard about RFID while trying to understand "smart" store loyalty cards with chips. He thought: "If only we could attach those devices to our products, they could tell us what is out of stock."
Ashton began investigating RFID technology on his own time and discovered research being conducted at the Massachusetts Institute of Technology by Sanjay Sarma and David Brock. The two engineering professors wanted to put cheap RFID tags on objects and link them to data stored in secure Internet databases.
Around the same time, the Uniform Code Council (UCC, now GS1) was working to identify the "next-generation bar code." Alan Haberman was leading that research, and Ashton met him at an RFID standards conference in Antwerp, Belgium. He introduced Haberman to Sarma and Brock, and within a few months, the UCC, Procter & Gamble and Gillette had put up money to fund research and development of an "electronic product code."
Ashton was named executive director of the Auto-ID Center, established at MIT to carry out the research. He raised millions of dollars from corporate sponsors worldwide—including Coca-Cola, Metro, PepsiCo, Tesco, the U.S. Department of Defense and Walmart.
He also traveled the world energetically promoting Electronic Product Code technology as a way to transform the global supply chain and reduce out-of-stocks. Ashton spoke at conferences and made pitches to corporate chieftains. He rubbed some the wrong way—especially at companies selling more expensive passive high-frequency tags. But by 2007, EPC was being embraced by some of the largest companies on the planet.
Ashton is currently a general manager at electronics maker Belkin. But he never abandoned RFID. He writes a regular column for RFID Journal magazine, in which he shares his wit and spot-on insights. RFID Journal is pleased to honor him with our Special Achievement Award for convincing the world that RFID—particularly, passive UHF EPC technology—could make the Internet of Things a reality.