Jul 10, 2023Retailers targeting shrink prevention and loss identification have begun taking a hybrid technology approach to create smart exits that can identify what is taking place as shoppers come and go at stores. The surveillance of shopper behaviors and product identification enables retailers to better understand, and in some cases prevent, the losses caused by theft, while identifying potential aggressive behaviors.
Sensormatic Solutions offers such a hybrid solution, which includes computer vision to track shopper behaviors, acousto-magnetic (AM)-based electronic article surveillance (EAS) to sound alarms at doorways, and ultrahigh-frequency (UHF) radio frequency identification (RFID) to identify goods being taken—and those same UHF RFID tags on products can identify when they turn up in the black market. Lastly, camera footage at store doorways provides visual analytics after an event has happened.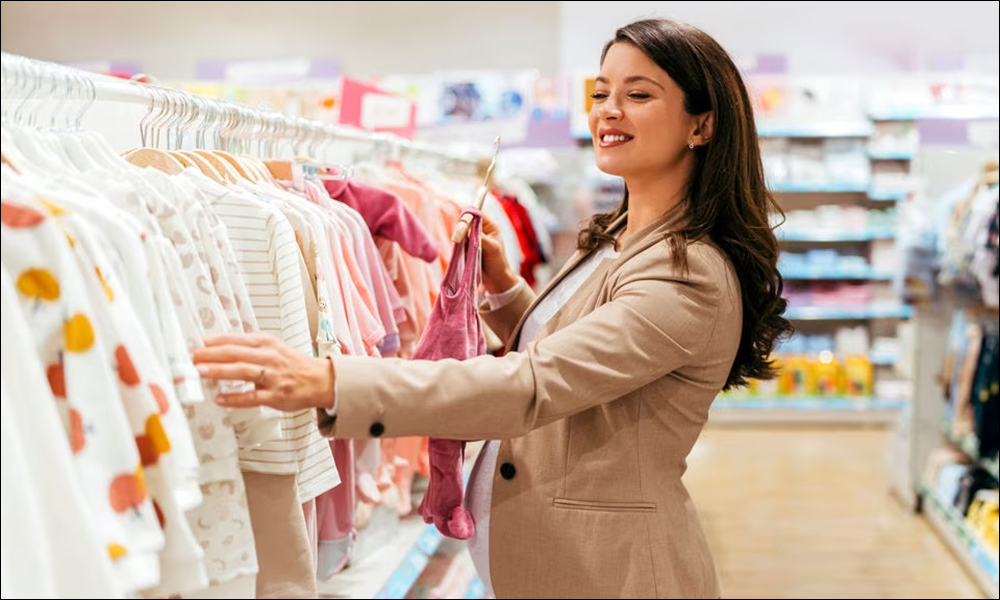 Sensormatic's Inventory Intelligence solution is in use by global retailers that have asked to remain unnamed. The technology provides a way for these companies to stay ahead of the criminal activity that could be taking place at their stores, explains Craig Szklany, Sensormatic Solutions' VP and product general manager for loss prevention and liability. The technology brand is the retail solutions portfolio of Johnson Controls, and it offers solutions related to loss prevention, liability, shopper experience and trends ahead.
Retailers are facing a rising rate of shrinkage from shoplifting and organized crime, as well as aggressive behaviors by individuals onsite, which creates a hazard for other shoppers and personnel. How much shrinkage has increased in the past year has been difficult to measure, Szklany says, with loss statistics often estimated since retailers lack specific data. "I'm not sure any retailer has a direct, absolute measure of shrink levels," he states, though based on conversations with clients, Sensormatic finds the shrinkage rate to have increased significantly in the past year.
Thieves have become organized and brazen, sometimes carrying dozens or more goods out the door at once, often unchallenged. While EAS systems beep or alarm when an unpurchased item is detected, the alarm provides no distinction regarding which items, or how many of them, are being taken. As a result, somebody walking out with dozens of pairs of jeans would trigger the same alert as a person who'd simply forgotten to purchase a small item.
Tracking Behavioral Patterns
Another challenge facing retailers is the increased level of aggressive behaviors and violence. "There's a lot of concern by retailers over the safety of associates and the shoppers that are doing the right thing," Szklany says. Due to safety, many workers are trained not to challenge individuals in the process of committing a crime. All of these trends create significant challenges not only for retailers, but also for companies like Sensormatic, which specialize in loss-prevention security measures. The Inventory Intelligence solution is thus intended to provide a multifaceted approach that links computer vision with RFID and EAS technologies.
Once the solution is deployed, it gathers a variety of data sets. Computer vision can leverage retailers' existing video infrastructure and smart hub appliance, and use the video feed from cameras to monitor for specific behavior or events. The cameras utilize artificial intelligence (AI) and machine learning to provide notifications and metrics, which will be reported on Sensormatic Solutions' cloud-based portal. In a parking lot, for instance, if a vehicle speeds around a building or mall, that could signal a problem. If a car is idling behind a store and no one is detected leaving it, that could be another suspicious activity that computer vision could identify.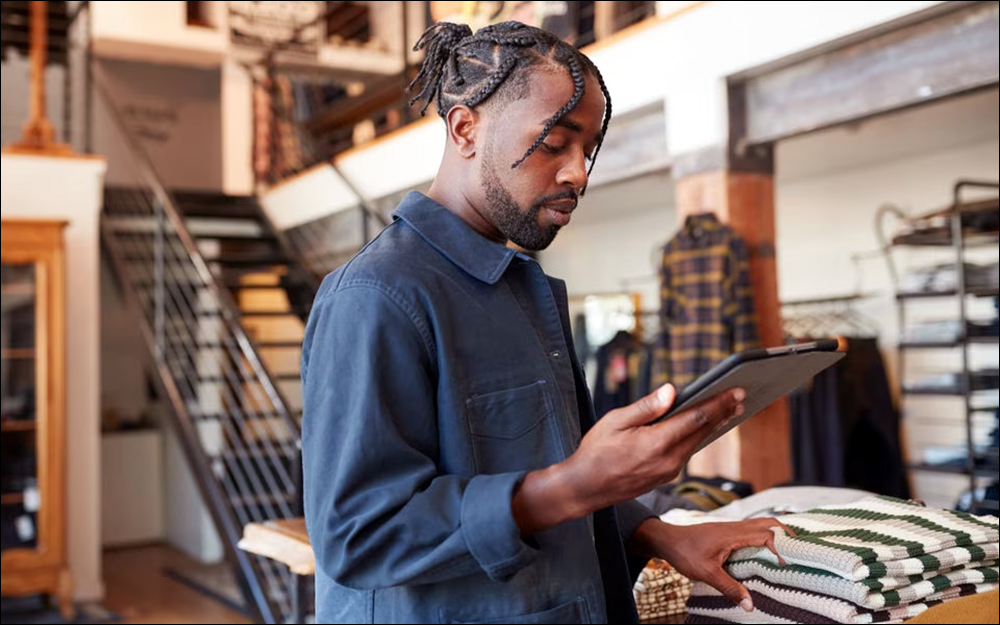 The same kinds of unusual behaviors could be detected with cameras inside a store, such as an individual running or moving in a way that might otherwise indicate suspicious or aggressive behaviors. "It's not necessarily conclusive," Szklany states, "but it's just something that says to store associates, 'Hey, we're picking these things up. This is where it's happening. You may want to pay attention.'"
Much of the intelligence is built into the exit, which includes a Sensormatic RFID reader to capture each tagged product's ID number. Many retailers are using the solution with acousto-magnetic EAS technology to sound alerts in the traditional way if stolen products are detected. If video is integrated with the analytics platform, users can view the event with a time stamp.
RFID readers capture much more data, however, by detecting specifically what item is being removed and if bulk-theft events are underway. Each RFID tag on a product is linked to that item's specific stock-keeping unit (SKU) data in the software, so even if perpetrators have a stack of goods under their arm, or in a bag or suitcase, the system can detect what is being removed. The retailer's inventory-management software can thus be updated to indicate what needs to be replenished, and that creates a record of each item stolen for law-enforcement purposes.
Ensuring a Chain of Custody
Once tagged merchandise has left a store, the RFID technology can identify items where were not purchased, to help police better understand when something was taken and aid in recovery efforts. RFID tag reads outside of the expected supply chain may not create an immediate benefit, but patterns of behavior over time could be detected that could help law enforcement make arrests.
Last year, Sensormatic hosted a symposium showcasing its smart exit technology, which included retailers already using the system, in addition to members of Broward County's Coalition of Law Enforcement and Retail (CLEAR) task force. The group, Szklany says, is "collectively leaning in and collaborating on proper tools that help put better enforcement packages around evidence and forensics."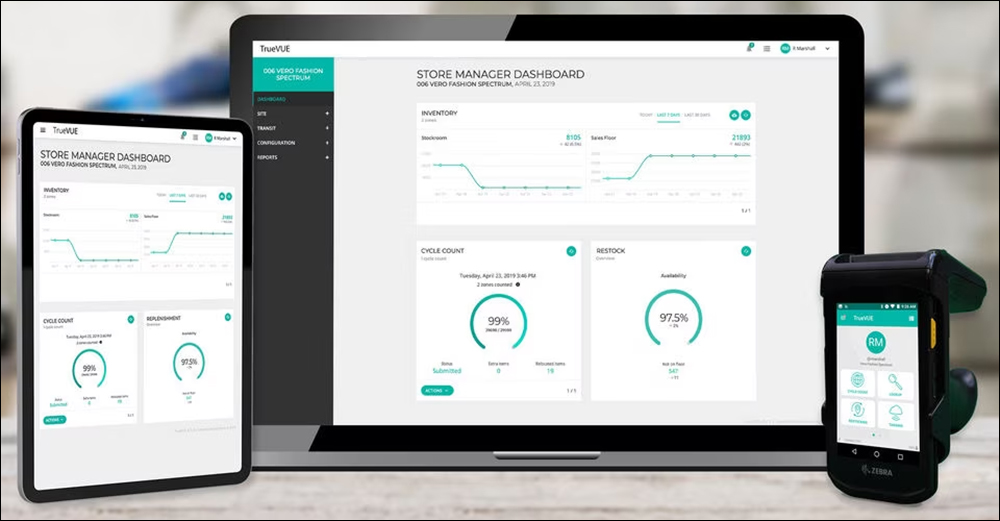 At present, Szklany says, the vast majority of stolen products seized by law enforcement can never be reclaimed because there is no chain of custody. While a product could include the brand's or retailer's name, if that retailer never knew the specific item was removed from a particular store, they would not be able to prove chain of custody and thus could not take it back. If a store has data proving chain of custody, however, it can reclaim its product, while providing powerful forensic data around what is taking place, and even leading to perpetrators.
In-store analytics can be attained based on RFID tag reads at the exit, to help retailers understand theft trends and secure their stores and products. For instance, they may have a better idea of particular SKUs at risk that would need more protection. That could help them operate with minimal staff members, Szklany says, adding that retailers using the solution have been surprised by the results, though deploying the computer vision requires time since the system learns each store's environment and activities. "Every single retailer that deploys something like this has their own unique environment," he states—the technology cannot simply be plugged in and start providing relevant data.
In addition to its inventory-management and smart-exit solutions, Sensormatic Solutions recently announced a new acousto-magnetic metal label at NRF Protect 2023. The company also released its newest storefront solution, the Sensormatic Synergy Media Display, which enables retailers to install dynamic displays onto their Sensormatic Synergy loss-prevention pedestals. The company says its new AM metal sheet labels were designed specifically to protect high-risk merchandise containing metal surfaces, such as cookware, canned foods and power tools.
Key Takeaways:
To address shrink and aggressive behavior risks, retailers are deploying a multi-pronged approach from Sensormatic, combining RFID, EAS and computer vision capabilities.
By tracking RFID tags on products, stores are not only identifying the loss of specific inventory, but also generating a chain of custody that could help them regain an item and support law enforcement.