Sep 29, 2003Sept. 30, 2003 - Checkpoint Systems, a Thorofare, N.J.-based provider of product-identification and shrink-management systems, has demonstrated an end-to-end RFID system for retailers and consumer packaged goods (CPG) suppliers. Checkpoint is positioning itself in the RFID market as a known partner with proven technology and a track record of installing and supporting RF systems.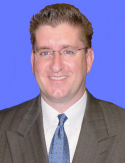 The new system, which uses hardware based on the Electronic Product Code (EPC) specification created by the Auto-ID Center, is designed to support shipping, transportation, receiving, merchandising and in-store applications in the retail supply chain. The system takes Checkpoint's core software platform and adapts it for high-volume RFID tracking, according to John Thorn, Checkpoint's senior director of new business development.
Initially, Thorn envisions companies using the system as a way for suppliers to comply with Wal-Mart's RFID tagging requirement while getting some benefits internally. For instance, suppliers will have better inventory visibility, so they will be able to fulfill customer orders while lowering inventory. As the cost of RFID tags go down, companies can expand the system to track more and more items.
"It's an opportunity for [retailers and CPG companies] to explore RFID technology, while getting real business value in the near term," he says. "As the economics change, the system can take them to the item level."
Thorn says that Checkpoint will unveil specific components of the product in the fourth quarter. But in general, the system can be used to track goods from the time they are manufactured until the time they leave the store. So a retailer could use the same software platform to track goods in the warehouse as in the store.
For item-level tracking in the store, Checkpoint has developed a smart shelf, a bar code/RFID checkout scanner and exit gates equipped with RFID readers that sound an alarm if someone tries to steal an item. These systems can not only track items within the store, they could eventually replace EAS systems. Checkpoint will work with EPC tag providers, including Alien Technology, Matrics and Philips Semiconductors and plans to offer RFID, EPC and EAS tags, as well as tags that combine both EAS and RFID technologies.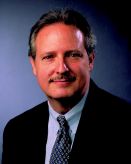 While the system was developed, in part, to help Wal-Mart's suppliers deploy RFID quickly, Thorn believes it will have particular appeal for apparel retailers. Apparel retailers have to track not just the type of item, but the size and color, which adds a level of complexity to supply chain management that supermarkets, for the most part, don't have.
Another reason this will appeal to apparel retailers is the cost of a shirt, belt or pair of jeans is typically high enough to absorb the additional cost of a 50 cent RFID tag. It may even be possible to reuse tags that are removed at the point of sale. So apparel retailers should be able to reduce theft, improve the availability of products in the store and reduce excess inventory.
"There's a tremendous opportunity to create a real solid ROI in the apparel space very quickly," says Thorn. "In fact, we're on track to be in pilots with several significant apparel retailers this year, with a goal of a first quarter deployment."
A lot of vendors are introducing RFID tracking applications to appeal to Wal-Mart's suppliers. And large consulting and integration companies like Accenture, Cap Gemini Ernst and Young and IBM Global Services are partnering to offer big suppliers the hardware and software they need. But David Shoemaker, Checkpoint's group VP of strategic marketing, believes large retailers and CPG companies will want to work with a big company like Checkpoint that can do it all.
"If you have to go to a separate hardware vendor, software company, system integrator, and you've never worked with those companies before, there's risk involved," he says. "We're offering a one-stop shop based on technology that these companies are familiar with."
One week left until RFID Journal University in San Francisco. To register, visit RFID Journal University, or call 510-832-1501.