Mar 11, 2005EPCglobal received two new claims from Intermec Technologies, an Everett, Wash.-based RFID systems provider and one of the largest holders of RFID patents, that Intermec will charge reasonable and nondiscriminatory (RAND) royalties for the use of two pieces of intellectual property it says are part of a draft Application-Level Events (ALE) specification that EPCglobal is hoping to standardize. The purpose of the ALE specification is to provide an interface for filtering and consolidating EPC-related data from a variety of sources.
EPCglobal US president Mike Meranda tells RFID Journal that EPCglobal, which received the two claims within the past 30 days, has returned them to Intermec because their format did not conform to the organization's requirements for RAND claims. EPCglobal's IP policy (which Intermec agreed to in February 2004, see Intermec Inks EPCglobal's IP Accord) requires that RAND claims specify which part of a patent applies to which part of a specification, according to Meranda. He says that EPCglobal returned the claims because they did not specify these things, and he is expecting to receive the revised claims from Intermec soon. Meranda explains that EPCglobal returned the claims to see "exactly where [Intermec] believes the current version of the draft specification comes close to some of [Intermec's] patent property."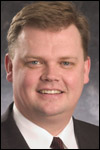 Meranda adds: "The request for additional information does not suggest that [Intermec's] claims are being accepted into the process," for consideration of the veracity of the claims. EPCglobal's IP policy requires that the parties making RAND or other royalty-bearing claims must be part of the working group that is developing the standard to which the IP is relevant, according to Meranda. But Intermec is not part of the working group developing the ALE specification, on which Intermec is making RAND claims.
Doing everything possible to develop royalty-free standards is a central part of EPCglobal's charter as an organization, but this marks the second time that Intermec has said it would require royalties on IP linked to an EPCglobal specification. Last year, all EPCglobal member companies that collaborated to develop the Gen 2 standard agreed to make all IP claims on the standard royalty-free-except for Intermec, which in August made RAND claims on two patents related to Gen 2 (see Intermec Spells Out Licensing Plan) but six months later canceled the claims (see Intermec Withdraws IP Licensing Plan).
"First and foremost, we believe that the key to fast adoption for RFID and EPC is low-cost, high-performance, globally interoperable equipment. One of the ways of getting there—an important way of getting there—is royalty-free standards," Meranda says. "So we are [now] as committed, if not more, to maintaining royalty-free standards so that end users can adopt."
One of many protocols that are being considered for standardization by EPCglobal during this year, ALE would be used in the EPCglobal Network. The EPCglobal Network is being designed to help EPCglobal member companies create visibility into the EPC supply chain based on read RFID data. Meranda says ALE has been used in auto-ID functions for many years.
"We've known about [ALE] forever," he says. "It organizes and begins to sort raw read data so that it can be used by other systems, so that clearly has always been an important function." The ALE specification supersedes Savants, distributed software created earlier by the Auto-ID Center to provide smooth data and to find information related to Electronic Product Code (EPC).
If Intermec is, in fact, not part of the ALE working group (a company spokesperson could not confirm or deny whether Intermec is member of that group), it is not yet clear how that will affect EPCglobal's acceptance of Intermec's RAND claims, assuming that the company resubmits them by specifying which part of a patent applies to which part of a specification. Intermec's vice president and general manager for RFID Mike Wills has not been reachable for comment on the RAND claims specific to ALE. The company did say in a statement to RFID Journal however, that "Intermec remains actively engaged in the work of EPCglobal in an effort to contribute technically to the standards work that is being done. As a result, we have declared and will continue to declare the intellectual property relevant to the technical work being done in these groups."