Mar 23, 2015For some 10 years, we've been speaking about RFID at health-care seminars and workshops. To a steadily growing group of attendees, we've explained how RFID could help hospitals cut costs and improve services. We've provided examples of early adopters that deployed various solutions, particularly real-time location systems (RTLS) to manage high-value mobile assets, achieving noteworthy benefits.
Until recently, our presentations were met with great interest overall, but also a fair amount of skepticism. When we asked attendees if they were considering an RFID project, most said they were taking a wait-and-see approach. They believed RFID was expensive and involved too much risk.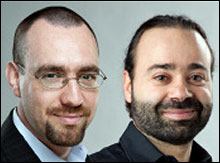 During the past few months, however, we've seen a major shift in attitude. Early adopters have proven the business case, and attendees now "get" RFID and believe the technology can help them meet some of the challenges their hospitals face. They no longer ask general questions about the technology's potential, but want to learn how other hospitals are using RFID and how they can leverage that knowledge for their own initiatives.
We're also seeing a shift in focus. Deploying an active RTLS is still the main solution most hospitals are considering, but now we're fielding frequent questions about passive applications, including automatic replenishment for low-value medical supplies, consignment product management, and tracking medical instruments and even laundry.
It seems there's no single path to RFID adoption. It was generally believed that hospitals would first deploy an RTLS to track assets and then add other applications, such as staff and patient workflow management. But many hospital managers are concerned that choosing an RTLS is complicated, given the competing technologies and providers, and deploying a system can be challenging and costly.
Hospital managers are leaning toward passive solutions, because they're easier to deploy and less expensive. They also have a good track record, because they were developed for other industries—managing inventory in retail stores, or tracking tools for aerospace firms or linens for hotels, for example—and RFID providers adapted them for the health-care sector. The return on investment has been documented by deployments in other industries and holds true for hospitals.
Hospitals that choose the passive path should not forget that there are no shortcuts to deploying RFID. It's still essential to develop a business case, analyze the many robust solutions on the market and research various providers. It's a time-consuming process, but it will facilitate a successful project.
Harold Boeck and Ygal Bendavid are professors in the school of management at the Université du Québec á Montréal, and members of RFID Academia's research board.