Mar 15, 2020RFID technology has already reached the mass market in many industries and is widely used. Components made of elastomer, on the other hand, are generally still tracked using traditional methods, especially via paper documents or by means of bar codes. One hundred percent transparency at the unit level can only be achieved via RFID—a challenge that component manufacturers must meet head-on.

It is becoming increasingly important for companies to be able to scrutinize their entire supply chain. On the one hand, this is due to legal requirements; on the other hand, for economic and ecological reasons, companies require a clear overview of what happens at each position in the production process, in order to be able to respond as quickly as possible. In addition, social responsibility is gaining increasing public attention. Transparency and verification of a flawless production and supply chain strengthen a brand.
Recalls of faulty or vulnerable components are unavoidable. At the same time, however, it is especially important to be able to assign a defective part to a particular batch in order to rework or dispose of only those goods that are affected. To a large extent, this applies in the technical area of parts from suppliers, and especially for any functionally critical applications—for example, in the health-care sector, in which defective or contaminated components for patients can mean the difference between life and death.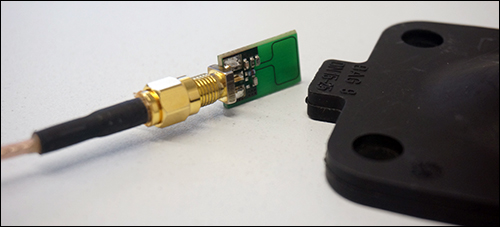 Tracking elastomer components has previously been conducted for the most part at the container level, with bar codes or, in part, still with pen and paper. This makes it impossible for companies to fully map the required 100 percent traceability of elastomer components, and a satisfactory solution to this problem has not yet been industrialized. That could now change, via the process of embedding RFID tags at the component level.
Enabling Individual Traceability of Components
RFID technology has long since matured and has reached the mass market. According to IDTechEx Research, 17.5 billion RFID tags were sold worldwide in 2018. Embedding RFID tags in elastomer components poses a challenge, however. If they are labeled, they could be damaged or lost, but there is a simple solution to this problem: passive RFID tags that are integrated into the elastomer components themselves. Various procedures ensure that the miniaturized RFID tags are placed undamaged and precisely in the elastomer components.
Unlike container-level tracking, each component is equipped with a unique serial number so that it can be identified and uniquely assigned to a batch. In a further step, which serial number data is stored on a database can be defined according to a customer's specifications. For example, the date of manufacture, the batch number, the lot number and production parameters are recommended. The stored data can also be encrypted—a close exchange between manufacturer and customer is also important here.
Unlike glued labels, RFID tags in the elastomer are protected from external influences, such as friction or moisture. The tags can thereby not be lost or damaged. Depending on the component, working with an expert component supplier enables customers to benefit from individual solutions for the placement of the RFID tag. This can be a challenging task, depending on the size and function of the component.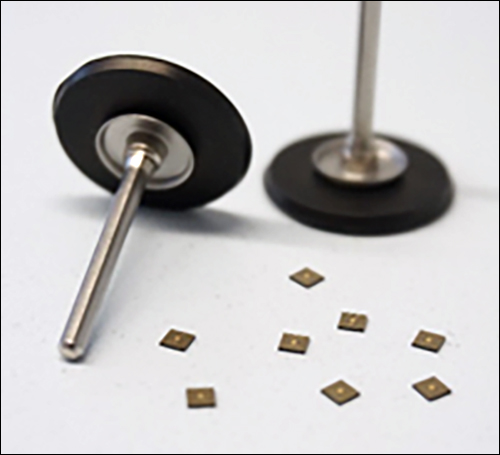 A Major Step Toward Industry 4.0
Many advantages can be realized by embedding RFID tags into elastomer components. On the one hand, error-prone manual tracking on paper is eliminated and replaced by a digital process. On the other hand, this process enables 100 percent traceability. Each workpiece can be accurately assigned at any time, which dramatically improves data quality and transparency throughout the supply chain.
Overall, the increased use of RFID technology is a further step toward Industry 4.0 and paperless production. The storage space on an RFID chip offers more options and a higher data quality than barcodes or manual paper-based tracking. Finally, the individual serial numbers can be matched with a manufacturer's database to facilitate recalls, for example. Last but not least, counterfeit elastomer components can cause major damage to component manufacturers. Thanks to integrated RFID tags, these components can be checked for authenticity, which is a major hurdle for potential imitators and impostors.
Sven Gisler, born in 1992 in Switzerland, graduated from Lucerne University of Applied Sciences and Arts in Business Engineering and Innovation with a major in computer science. From his previous education, he has in-depth knowledge in electronics. Sven has been working for Datwyler since 2017 and currently occupies the position of advanced technology development manager within the function of technology and innovation. He is responsible for various development projects, most of them related to electronics.