October 22, 11:00 am - 12:00 pm
To watch the recording of this webinar, please visit: https://www.rfidjournal.com/rfid-video/the-future-demands-action-now-will-you-miss-this-opportunity-for-growth.
The future of your business, especially in periods of downturn, demands action and the right mindset to excel on the other side of hardship. Daniel Burrus, one of the world's leading global futurists and innovation experts, explores how embracing technological advancement in the Supply Chain today is imperative to capturing your edge in the near future. Together with AB&R (American Barcode and RFID) and Zebra, Burrus will highlight the power of embracing technology in the utilities and manufacturing, along with the impact technology like RFID can have on the Supply Chain of tomorrow.
Speaker: Daniel Burrus 
Best Selling Author, Keynote Speaker and Strategic Business Consultant
Burrus Research, Inc.
Daniel Burrus is considered one of the World's Leading Futurist Speakers on Global Trends and Disruptive Innovation. He is a strategic advisor to executives from Fortune 500 companies helping them to develop game-changing strategies based on his proven methodologies for capitalizing on technology innovations and their future impact.
Speaker: Gary Randall 
Vice President of Sales
American Barcode and RFID
Gary Randall, VP of Sales for AB&R, is responsible for defining the solutions, products, and partners that best meet AB&R customer's requirements and manage the sales strategy to put those solutions into place. He has been a member of the team since 1997 as it has grown from a small sales-driven company serving Arizona, to a now full end-to-end solution provider with an international customer reach helping customers Manage Assets, Track Inventory, Mobilize the Work Force, and Secure the Work Place.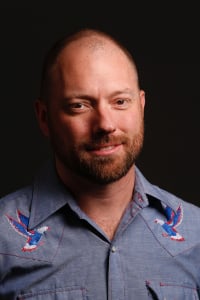 Speaker: Paul Hilton
Industry Strategist
Zebra Technologies
Paul Hilton has more than 15 years of working in supply chain and logistics. From running field service operations out of college to managing field solution implementations, Paul's now an Industry Strategist at Zebra Technologies focusing on Utility, Oil/Gas and other field service groups. He helps companies in those spaces accomplish their objectives and  achieve better visibility into their operations.
Register Now
BACK TO EVENTS