Dec 29, 2017Today's senior citizens expect to have as much freedom of movement as possible, in order to protect the quality of their later years, and care providers strive to offer them that freedom as they age, while still providing safety when required. Technology is allowing some facilities to provide the best of both worlds—the freedom to go where they choose, while also ensuring they can obtain assistance if they are hurt or in an unsafe location.
Several senior-care facilities are using a new Bluetooth Low Energy (BLE) and low-frequency (LF) RFID-based system, the Elpas LoneProtect BLE app, so that they can ensure their residents are accounted for and do not wander off grounds or into unauthorized areas. The same technology can be provided to more independent seniors living in a residential environment, who are more autonomous but want to be able to summon help if they are injured or otherwise require assistance.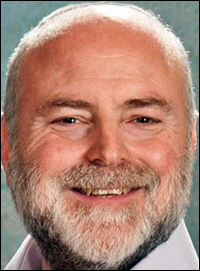 Securitec One, a security system company in Medina, Ohio, is piloting the technology with its own customers, such as assisted-living facilities and home health-care providers, under the brand name EV2.
The system solves a persistent problem that real-time location system (RTLS) technology users have encountered, explains David Fensterheim, Elpas's professional services and product management VP. Although RTLS solutions—with a network of fixed readers to talk to a tag—can provide information regarding the movement of a particular patient or staff member throughout a facility, the technology isn't much help once a resident moves out the door. In fact, RTLS technology that provides coverage outdoors, such as in a garden space, can be prohibitively expensive for the installation of a network of readers.
Elpas is a Tyco Security Products company that, for several decades, has already been providing nurse-call and RTLS solutions to hundreds of facilities worldwide. The Israel-based technology firm sells its products to health-care and senior-services companies via systems integrators, for the purpose of managing the movements of their residents or patients.
The RTLS solution includes an Elpas Shield Tag that transmits a signal to RFID readers via active 433 MHz frequency each time it comes within range of an LF 125 KHz exciter, thereby providing data about that individual's movements into or out of a private room or public area (such as a dining hall), or if he or she walks out the front door.
The technology can be used as an access-control system as well. Elpas' Eiris Alarm Management and Tracking Software—which can be cloud-based or reside on a local server—identifies the tag's ID number and confirms that the patient linked to that particular ID is authorized to leave. If so, the front door lock would automatically release for that person.
But for Elpas, and for senior-care and retirement facilities, there is another challenge: monitoring people's movements outdoors. This year, the firm developed its LoneProtect app and tag to provide seniors with freedom of movement outside of a building, and to allow them to request help when needed.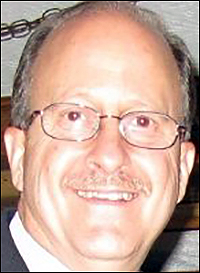 The LoneProtect tag is a pendant that can be worn around a person's neck, though the company plans to release a tamper-evident wristband in the future as well. A user's personal information, such as his or her name, photograph and/or medical requirements, can be stored in the Eiris software, along with the unique ID number encoded in the pendant.
The tag comes with a BLE radio, an active 433 MHz tag, a 125 KHz LF RFID chip, an antenna and a battery. It also features an accelerometer sensor to identify if an individual falls. The tag has a pull-down cord, along with two buttons (one on each side) that enable a user to signal an emergency.
Users of the LoneProtect app will carry an Android-based cell phone or tablet (an iOS version of the app will be available in the future, Fensterheim notes). The pendant tag is paired with that phone via a Bluetooth connection, while the phone runs the LoneProtect app. The phone receives the pendant's ID via a Bluetooth connection and communicates with the software via GPRS, linking the transmission data with the phone's GPS-based location.
While the individual is inside the facility, the tag can receive transmissions from LF RFID exciters installed around egresses, such as doorways. It then transmits that exciter ID, along with its own, to the software via 433 MHz RFID readers, and to that individual's phone or tablet via BLE.
If an individual falls (either indoors or outdoors), he or she can pull the cord on the pendant, or simultaneously press the two buttons on the sides, and an emergency alert will be forwarded via BLE to that person's phone, which will then forward that data to the software. Facility managers can receive the alert, view the individual's location and identity, and dispatch help. "The alarm comes with GPS coordinates," Fensterheim says, which are displayed in a Google Maps format. In this way, individuals can walk around the garden or neighborhood, or go shopping miles away, and still receive emergency services if necessary.
Most seniors, like their younger friends and family members, tend to carry their smartphones these days, Fensterheim says, and the technology leverages those phones to provide uninterrupted access to emergency services, while not costing as much as a traditional RTLS solution that would require a network of RTLS readers. In addition, he notes, the software can be used to set up geo-fencing. If an individual were not allowed to enter or go beyond a specified area, an alert could be issued in the event that the app and software detected, via GPS, that the individual had done so.
The tag comes with a BLE power amplifier that could enable it to transmit a signal to a Bluetooth device located up to 20 meters away. In that way, it could allow a user to send a request for help any time he or she was within range of a smartphone or tablet within that person's home. What's more, the system could issue an alert if the tag (and, therefore, the individual) were to wander out of the phone's range—meaning that the patient may have left home. In that way, Fensterheim says, "the smartphone or tablet serves as an access point."
"We are very excited about the New Elpas Shield BLE devices," says Terry Mack, Securitec One's EV2 sales manager. "So far, the feedback we have received from our test sites has been very positive." The system provides security for not only the elderly who are wearing the tags, he notes, but also any visiting staff member who could use the tag "to call for emergency assistance if something is wrong, all the while documenting that request."
While health-care and nursing facilities are initially the primary users of this technology, the company also foresees a consumer-based solution for families or individuals to use within their own homes. By purchasing the LoneProtect app and an Elpas Shield Tag, users could have access to emergency services in case they ever required help, as long as they wore the tag and had a phone or tablet within range.