Jun 24, 2015At the RFID Lab at Auburn University, in Alabama, a graduate student has developed an autonomous robot that carries a handheld RFID reader. The robot can learn to navigate a store environment, capture information from clothing items on shelves and report back on inventory levels.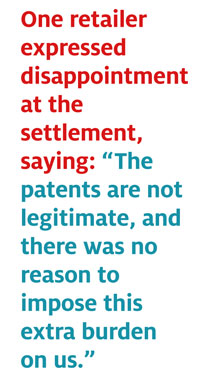 Elsewhere in the lab, students from the College of Engineering test the performance of passive ultrahigh-frequency tags on a variety of products in an anechoic chamber, while students from the College of Human Sciences tweak the layout of a mock retail store.
These students and hundreds of others at RFID labs worldwide are getting experience with RFID technology and learning how it can be used to improve the way companies operate. Many labs, like the Auburn RFID Lab, bring in business, engineering and human sciences students to work on projects.
"This lab is really ideal for the students," says Randy Dunn, director of global sales and professional services at Tyco Retail Solutions, a sponsor of the RFID Lab. "The business students get to understand the business impact of RFID while learning a little about the technology. The engineering students focus mainly on the technology but get to understand its relevance to the business."

Target recently worked with the lab to learn how RFID could help improve its in-store inventory. And in May, during the formal opening of the RFID Lab at Auburn (it was relocated from Arkansas), Amazon announced a partnership with the lab. Students and professors will visit Amazon high-tech fulfillment centers to research ways RFID could be integrated into the company's technology infrastructure, which includes robotics to pick items purchased online. "We are partnering with the lab to develop new solutions for implementing RFID in our Amazon supply chain," says, Dave Clark, the company's senior VP of worldwide operations and customer service.
A big reason RFID adoption has been relatively slow is that many companies, unlike Amazon, are reluctant to change the way they do business. Senior executives who have struggled with inventory problems their entire careers assume those issues can never be overcome. But students have no such ingrained "this is how we've always done it" attitudes.
Many students who have worked in RFID labs have graduated and gotten jobs in related fields. Others will be graduating in the coming years, and they, too, will enter the workforce with an understanding of how RFID can be used. As they all rise through the ranks and replace retiring workers, they will be more open to embracing RFID, and RFID adoption will increase more rapidly.