Oct 29, 2021Ed. Note: A version of this article originally appeared at  Retail TouchPoints.
Amazon is enabling  Whole Foods customers to skip checkout lines at two new 'Just Walk Out' (JWO)-enabled locations in Washington, D.C., and Sherman Oaks, Calif., set to open next year. Amazon's JWO technology uses a combination of computer vision, sensor fusion and deep learning to allow customers to shop as they normally would, then leave a store with the items they've collected without passing through checkout lines.
Customers can scan their palm or a QR code from the Whole Foods or Amazon app, or they can insert a credit or debit card upon entering and leaving the store, but that's the only thing scanned. (Seven Whole Foods locations in the Seattle area are using the  Amazon One contactless payment solution, which allows customers to pay by palm.)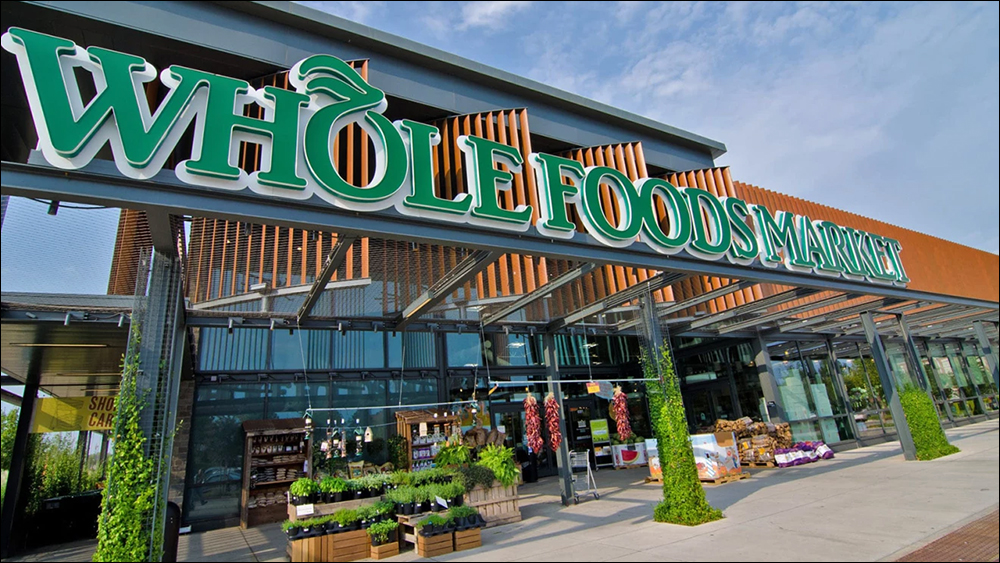 Amazon-owned Whole Foods is not the first retailer to feature Just Walk Out. The tech was launched at Amazon Go convenience stores in 2017, then was expanded to Amazon Fresh grocery stores. Now it is being used by several other retailers that have no affiliation with Amazon, including  Hudson and  CIBO Express. However, the Whole Foods locations will be among the largest stores to deploy the cashierless solution. In  a recent blog post, Dilip Kumar, Amazon's VP of physical retail and technology, said the JWO computer vision algorithms had been expanded to "support all of the Whole Foods Market selection people have come to love."
"Since Whole Foods Market was founded more than 40 years ago, we have focused on finding new ways to surprise and delight our customers and improve the shopping experience," said John Mackey, Whole Foods Market's cofounder and CEO, in a prepared statement. "We can't wait for customers to experience this effortless, convenient new way to shop at Whole Foods Market."
Customers at the new Whole Foods will not need to use JWO if they don't want to—they can instead choose self-checkout lanes. Those who prefer other forms of payments, such as cash or gift cards, as well as anyone without an Amazon account, can still shop at the stores, though they won't be able to use JWO.
Almost no staffing will be required for checkout at these two stores, though Amazon says it will employ a "comparable number" of associates as at existing Whole Foods stores of similar sizes. "How team members in the store spend their time is simply shifting," Kumar said in his blog post, "allowing them to spend even more time interacting with customers and delivering a great shopping experience."  According to Inmar Intelligence, 76 percent of shoppers who have tried the Amazon Go JWO format prefer it to traditional grocery stores.
The rollout of this technology at a traditional grocery store could "send ripples throughout the grocery and retail industry," says Joe Scioscia,  VAI's VP of sales. "For both large grocery chains and small local stores, Amazon has shown that consumers are becoming increasingly familiar with a tech-enabled and contactless shopping experience, especially during the COVID-19 pandemic. In the next few years, I expect to see other grocery brands ramp up their abilities to offer contactless shopping experiences in connection with both grocery delivery services and curbside pickup."