Jun 02, 2022RFID Journal's 20th annual conference and exhibition, RFID Journal LIVE! 2022, was held last month in Las Vegas (see Recap of RFID Journal LIVE! 2022). Approximately 1,500 people from more than 30 countries attended the three-day event, which turned out to be a great success despite the COVID-19 pandemic.
With that behind us, the RFID Journal editorial team is working to provide additional education in the year to come. LIVE! 2023 will be held on May 9-11 at the Orange County Convention Center, in Orlando, Fla., but in the meantime, we've got a trio of virtual events lined up.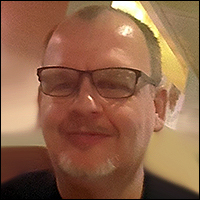 RFID in Retail and Apparel 2022 (July 21)
Retail and apparel companies have been among the early adopters of RFID technologies, both internally and within their shared supply chains. RFID's value has evolved far beyond inventory visibility to building the foundation for responsive retailing. During this virtual event, hear how retailers worldwide are using RFID to become more agile and responsive in an increasingly competitive market.
RFID in Health Care 2022 (Sept. 22)
In the healthcare field, hospitals and other medical facilities are employing RFID and Internet of Things (IoT) technologies to improve patient safety increase asset utilization with real-time tracking, boost revenue with automated billing and reduce the incidence of medical errors using track-and-match applications. During this virtual event, learn how RFID and the IoT are identifying and tracking COVID-19 outbreaks, enabling social distancing in healthcare environments, and monitoring vaccine distribution.
RFID in Manufacturing 2022 (Oct. 20)
Finally, manufacturing companies are employing RFID and IoT technologies to achieve major benefits, both in their supply chains and in their factory operations. This virtual event will focus on how companies can cut costs and boost efficiencies by tracking tools, jigs, reusable containers, work-in-process and finished inventory, and how leading manufacturing firms are using RFID to achieve benefits.
The pandemic may have changed how the world works, but RFID Journal's online events can help you be sure you're up to speed on all that's happening in the radio frequency identification industry. We hope you'll consider signing up.
Rich Handley has been the managing editor of RFID Journal since 2005. Outside the RFID world, Rich has authored, edited or contributed to numerous books about pop culture. You can contact Rich via email.