Mar 03, 2022Presented here are recent news announcements regarding the following organizations: Avery Dennison Smartrac, NXP Semiconductors, Identiv, Device Authority, Avnet, KORE, Kigen Energy Web, Pharrowtech and Blu Wireless.
Avery Dennison Offers Compact NFC Inlays for Retail Packaging
Avery Dennison Smartrac has announced ultra-small form-factor versions of two of its Near Field Communication (NFC) products, the AD Circus Mini NTAG213 and the AD Microblock ICODE SLIX, anticipating a demand for smaller tagging options in the retail, packaging, pharmaceutical and beauty sectors. According to the company, the redesigned versions offer a high-performance solution in retail packaging applications for which space is at a premium.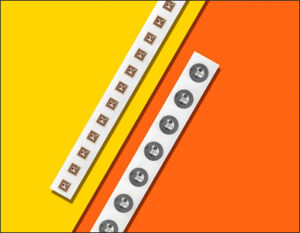 The round-format AD Circus Mini NTAG213 measures 16 millimeters (0.63 inch) in diameter and is intended for customer experience applications. The AD Microblock ICODE SLIX, on the other hand, with dimensions of 8 millimeters by 8 millimeters (0.31 inch by 0.31 inch), is designed for authentication and brand protection. "NFC allows consumers to interact with brands in a way that goes beyond the point of sale, and to provide useful information about a product: what it is made of, how to use it and how to recycle it," said Max Winograd, Avery Dennison's VP of atma.io and connected products, in a prepared statement.
"By being able to access this information with just a tap of a phone, it supports a more conscious approach to consumer goods production and consumption," Winograd added in the statement. "Intelligent packaging for consumer products continues to demand smaller inlay designs that are seamlessly embedded into packaging and devices. Product designers want finished goods which drive digital interactions, and this objective is accomplished with these smaller yet powerful inlays. These two new additions to our portfolio give brands excellent options to build digital twin experiences for their product lines."
The AD Circus Mini NTAG213 is available in wet and dry formats, while the AD Microblock ICODE SLIX is offered in a wet format. The inlays are compliant with the ISO 9001:2015 Quality Management and ISO 14001:2015 Environmental Management standards. The Circus Mini and Microblock represent  NFC Forum Type 2 and Type 5 inlays, the company reports.
NXP Adds Secure IC to Its MIFARE Product Line
NXP Semiconductors has announced a new member of its MIFARE Ultralight family using Advanced Encryption Standard (AES) with Common Criteria EAL3+ security certification. The new IC, according to NXP, provides solution providers with a secure, convenient method of issuing limited-use contactless tickets and cards, including RFID basic guest cards, event tickets, access passes, loyalty cards and transit tickets.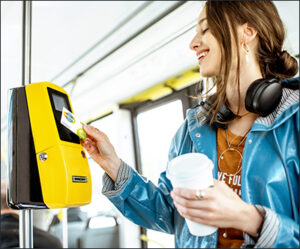 According to NXP, the MIFARE Ultralight AES uses cryptography with the key length recommended by  NIST for secure authentication and protected data access, with the option to limit negative authentication attempts. This, the company explains, results in more secure implementations for guest protection and secure room access, or for secure transport tickets in smart cities. The IC leverages the same memory structure as the rest of the MIFARE Ultralight family.
"From hotel key cards to transport and event tickets, we're making it easier for developers to implement secure, contactless access at scale," said Andre Perchthaler, NXP's segment manager for MIFARE in smart cities, in a prepared statement. "By taking advantage of a single, standard-based encryption method, such as AES, service providers have the benefit of greater fraud prevention, while also being able to streamline integration and key management. With MIFARE Ultralight AES, the full MIFARE product portfolio offering now serves AES authentication from single-use up through multi-applications, simplifying access infrastructure, and reducing complexity and maintenance costs."
The IC offers protected data access based on AES authentication, with 128-bit key length and optional Command Counter to limit negative authentication attempts; configurable secure messaging communication mode, with CMAC for integrity protection; a 7-byte unique ID with optional Random ID support for enhanced privacy; ECC-based originality signature to allow product validation based on public key (pre-programmed); AES-based originality check to validate the origin of the IC with support of NXP tools; ISO/IEC 14443 A -2/-3 compliance; and 144 bytes of EEPROM user memory.
Identiv Launches Secure Authentication Platform for NFC Tags
Identiv, a provider of digital security and identification solutions for the Internet of Things (IoT), has announced its Secure Authentication Platform for validating high-security NFC tags. The platform enables consumer engagement interaction to provide a unique user experience through Identiv's validation service, the company explains.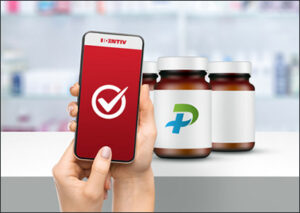 The service will focus on authentication and verification for luxury goods, consumables, healthcare, medical devices, pharmaceuticals, specialty retail and smart packaging. Use cases for the Secure Authentication Platform and NFC tags include embedded packaging that activates online content on a customer's phone, anti-counterfeiting packaging for luxury items, product registrations, consumer feedback and more.
When consumers interact with a tag via a mobile device, it creates a URL and generates a signature. The platform provides a layer between an interacting device ID and the tag's UID, offering consumers and brands confidence in the interaction by correlating with a pass-or-failure prompt generated by the unique signature within the platform. If the interaction successfully passes, the consumer receives secure content via the URL. This unique experience cannot be copied or shared, the company notes, and if a consumer posts the URL on social media, it will produce a fail result, with any followers who click the link directed to a generic experience.
"When we saw significant traction with our uCreate NFC ecosystem—including software development kit, mobile app and customizable high-security NFC tags—the team quickly pivoted to build our Secure Authentication Platform that is flexible enough to connect to any consumer engagement provider in the market," said Amir Khoshniyati, Identiv's GM and VP of transponders, in a prepared statement. "Based on the market demand for high-security NFC tags, our new Secure Authentication Platform provides the added layer of assurance organizations, brands, and consumers expect."
Device Authority, Avnet Partner for IoT Security Management
Avnet, a technology distributor and solutions provider, and  Device Authority, a supplier of identity and access management solutions for the IoT, have announced an agreement under which they will combine technologies to help customers manage and protect their connected device infrastructure. Avnet will integrate Device Authority's KeyScaler platform into its cloud-based device-management platform, known as IoTConnect, allowing device makers to secure and manage their devices' identity lifecycles.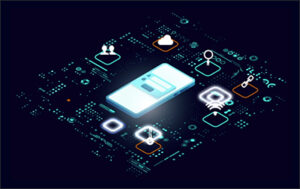 "Many IoT deployments lack built-in security to counter threats, so our industry-first solution securely manages IoT devices throughout the entire value chain, from chip manufacturer through device-makers, and to end customers across multiple sectors," said Lou Lutostanski, Avnet's VP of IoT, in a prepared statement. "By integrating device identity lifecycle management into Avnet's IoTConnect solution, we're enabling users to manage devices built on multiple different technologies and platforms through a single pane of glass. With that visibility and access to key features such as delivering and managing public key infrastructure certificates all in one platform, our customers can deploy a sustainable long-term IoT security strategy more confidently."
"The proliferation of IoT devices is growing at an accelerating rate," added Darron Antill, Device Authority's CEO, in the statement. "Device-based security must start with a strong identity and include recognition of the full lifecycle those devices will experience from initial registration to end-of-life. Avnet's global reach, and the device management capabilities of their IoTConnect platform combined with our KeyScaler platform brings a new level of IoT security to our joint customers."
KORE, Kigen, Energy Web Team Up for Smart-Grid Applications
KORE, a provider of IoT solutions and IoT connectivity-as-a-service, with support from  Kigen and  Energy Web, has announced a collaboration that provides a secure, global connectivity solution for smart-grid applications, designed with eSIM and OPEN IoT SAFE technology. KORE's OmniSIM solution, powered by eSIM and multi-IMSI technology, provides connectivity to Energy Web and other customers.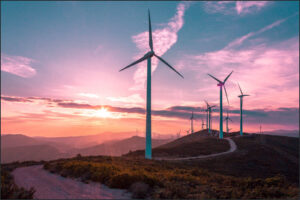 As the IoT accelerates, the company explains, there is an increased security risk since every new device connected to the Internet represents a security risk or point of vulnerability. IoT SAFE offers a scalable and standardized technology to protect IoT data communications on a SIM, the company reports, enabling IoT connectivity.
"KORE has long supported security by design and securing IoT solutions from the ground up," said Romil Bahl, KORE's president and CEO, in a prepared statement. "We are thrilled to be able to support this innovative initiative that brings IoT security to the forefront and doesn't pass along the full brunt of security downstream. High-value collaborations like those with Kigen and Energy Web enable our IoT security initiatives."
This collaboration between KORE and Kigen leverages the features of eSIM and OPEN IoT SAFE to act as a hardware wallet anchored to an open-source, publicly accessible blockchain, powered by Energy Web. Organizations can build their own applications via an open-source technology stack focused on the transition to renewable energy. Under the collaboration, a purpose-built SDK designed by Energy Web was used as part of the development process.
"Secure storage of credentials such as device identities is vital for delivering connected services, and the resulting data must be trustworthy," added Vincent Korstanje, Kigen's CEO, in the prepared statement. "We're pleased that this collaboration allows this by combining KORE's strength in eSIM connectivity and Energy Web's decentralized technology to move the world towards a zero-carbon economy."
Pharrowtech, Blu Wireless Unveil New Chip, Phased-Array Antenna Module
Pharrowtech, which designs and develops millimeter-wave hardware and software for wireless applications, has launched the PTR1060, an IEEE 802.11ay-compliant CMOS RF chip for indoor and outdoor wireless use cases. The chip's integration, performance and capabilities, the company reports, make it suitable for fixed wireless-access deployments, as well as 5G and Wi-Fi infrastructure backhauling, consumer electronics products, and IoT devices requiring high-speed links.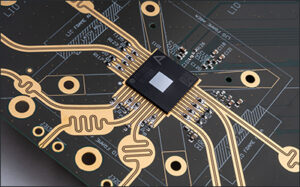 Pharrowtech has also launched its PTM1060 (RFM) phased-array antenna module, which includes the PTR1060. When combined with  Renesas' RWM6050 baseband, it offers ODMs and OEMs a ready-to-use 60GHz solution, the company reports. System manufacturers can customize the RFM according to their own specifications, and the RF chip enables use cases requiring reliable, fiber-like data rates.
"This is a momentous development for the mmWave industry," said Marco Bello, Pharrowtech's VP of marketing and product management, in a prepared statement. "PTR1060 goes far beyond any fully integrated radio transceiver available today to enable a variety of rapidly expanding next-generation Wi-Fi and 5G applications, as well as delivering high-speed smart-city applications. Our focus is making the design process easier and more efficient for ODM/OEMs, so combining Renesas' best-of-breed baseband technology into a module to complement our own has been an important part of our strategy."
"Our mission is to deliver advanced 5G mmWave wireless connectivity solutions which exploit the large amount of license-free bandwidth available in the 57-71 GHz band," added Mark Barrett,  Blu Wireless's CCO, in the prepared statement. "We are therefore very pleased to be working with Pharrowtech on the integration of their latest RFIC to help us achieve this goal. We look forward to our continued collaboration on the delivery of 5G mmWave connectivity solutions." The PTR1060 is integrated with Blu Wireless's baseband MAC software, opening 5G market opportunities in high-speed transport, defense and private networks, according to the companies.
The PTR1060 RFIC and PTM1060 RFM are currently available to select customers, and demonstrations and evaluation kits are expected to be made available this year, with mass production slated for the third quarter. The integrated RFIC provides 32 antenna paths with an on-chip TRX switch, reducing the antenna footprint. The chip offers an 802.11ay-compliant RF with channel bonding and six channels between 57 and 71 GHz, rather than just the lowest four, and the device integrates a low-noise synthesizer enabling up to 64QAM modulation.