Apr 04, 2019Technology company Avery Dennison has released two new RFID tags that are intended to be applied to small, metallic and liquid-containing products, ranging from canned sodas to shiny perfume packaging. The company's On-Metal tag can operate with similar sensitivity to that of standard UHF RFID tags, according to Francisco Melo, Avery Dennison's VP and general manager of global RFID, and enables 100 percent tagging of all products at a retail location.
Several brands and retailers are piloting two versions of the new tag—the AD-456u8 and the AD-454r6-P—for food, beauty goods and other products that are difficult to tag. Both are sized to fit on products with small or narrow footprints, while Avery Dennison demonstrated the On-Metal solution at this week's RFID Journal LIVE! conference and exhibition.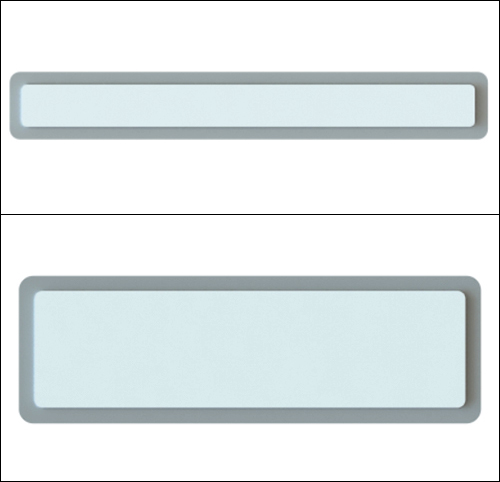 The AD-456u8 is designed for tagging on metal or plastic, as well as in the presence of liquids or other typically hard-to-read consumer products. It measures 2.52 inches by 0.236 inch in size, while the AD-454r6-P measures 2.75 inches by 0.75 inch. The company recommends the tags for tracking such on-metal items as tools, electronics and other small or metal- or liquid-based products and surfaces.
Retailers and brands have already been applying and reading RFID tags on larger, high-value items, including apparel and shoes, but some of the more difficult use cases continue to involve perfumes and cosmetics, simply due to the size of their packaging and presence of metal and liquids. While food markets and other retailers are seeing benefits in tagging many of their products, a bottle of soda can be as difficult for tag transmission as the foil packet on a cereal bar.
Traditionally, lower-value goods, such as food and beverages, have not been economically feasible. However, the dropping price of RFID tags, the growing number of tags being read for other stock-keeping units (SKUs) and the retail industry's transition toward automated purchasing are leading companies to consider tagging these more challenging products. Now, Avery Dennison says its new on-metal tags will help to enable that transition.
The technology is more affordable now than it was just a few years ago, Melo says. Ensuring inventory accuracy for convenience products is one driver, he notes, adding, "If you're a consumer, it's lunchtime and you have 30 minutes to grab a bite, you want to make sure you can move fast—in which case, for the retailer, tagging a can of soda becomes important. It becomes part of that convenience element."
The self-checkout movement is also an application for products such as food. Although some companies are looking at imaging-based technology to enable automated food sales (such as Amazon Go), RFID provides greater visibility into not only what is on a store shelf, but also each item's history. It enables what Melo calls a smart supply chain around freshness. With RFID, he states, "We know where the product has been, its freshness and providence, and that's especially important in the food space."
The AD-456u8 tag is also designed for use on cosmetics—a product that has proved challenging for RFID, because of the packaging size and the presence of metal and liquid. Despite that, Melo says, the use case is especially strong since inventory accuracy for beauty products can be below 65 to 70 percent, due to shrinkage. Cosmetics are often packed in metallic boxes, but an opposing trend is minimizing packaging, so that a product's bottle is sometimes the packaging itself, putting the tag that much closer to the liquid.

Avery Dennison says the development of its new tags consisted of design, as well as providing spacing. "We've creating a design that attunes itself better around liquids and metals," Melo says, "as well as having some isolation designed in." A minimal amount of spacing ensures the tag's separation from the liquid or metal. The company reports that the new tags will be priced affordably, but that they will be marginally more expensive than standard labels. The price will be dependent on volumes.
In general, Melo says, the RFID-tagging of consumer goods is driven by the brands themselves, as well as by retailers. While the push started with retailers, he adds, manufacturers have more recently been pursuing ways to benefit from RFID technology as well. Several retailers and brands are currently trialing or preparing deployments of the On-Metal tags, for the purpose of tracking food for self-checkout and inventory management, as well as monitoring cosmetics or other challenging products via RFID.
This year, Avery Dennison has earned ARC program certification from Auburn University. This quality certification is an important milestone for the technology company, Melo says. "Quality is something we've always emphasized," he states, while a deployment can be compromised by choices related to price. "I do have some concerns that [RFID solution selection] becomes a procurement conversation. Quality of your IT data can be at risk if you go down a path being more worried about price than quality."