The standards organization released guidelines for the two industries that are being used to standardize tagging and encoding practices as they deploy RFID.
Sep 18, 2023GS1 US released two new RFID encoding guidelines this spring and summer aimed at supporting the healthcare and food industries. Companies serving the pharmaceutical and medical device industries, as well as quick serve restaurants, are among those leveraging the guidelines to deploy RFID technology for supply chain visibility, as well as logistics and consumer safety.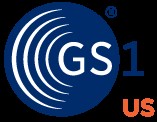 This past April and June, GS1 US's Healthcare and Foodservice workgroups developed the Implementation Guideline for RFID in Healthcare Manufacturing and the RFID Foodservice Implementation Guideline. The goal is to provide a roadmap for adoption of RFID in these sectors. Guideline workgroup participants included members of healthcare, pharmaceutical, and food companies, technology companies, GS1 members as well as representative from Auburn University's RFID Lab.
In recent years, many healthcare and food companies have begun to deploy or test RFID technology to provide unique and automatic identification of products that are often temperature- and time-sensitive and that must meet high standards for freshness and safety. To ensure the tags are encoded in a universal, interoperable way, GS1 updated the tag data standard to address ongoing needs for traceability data, especially for perishable goods.
RFID use in the food and healthcare industries offers a variety of potential benefits including recall management, better inventory accuracy, and improved health outcomes for patients (in the case of pharmaceuticals).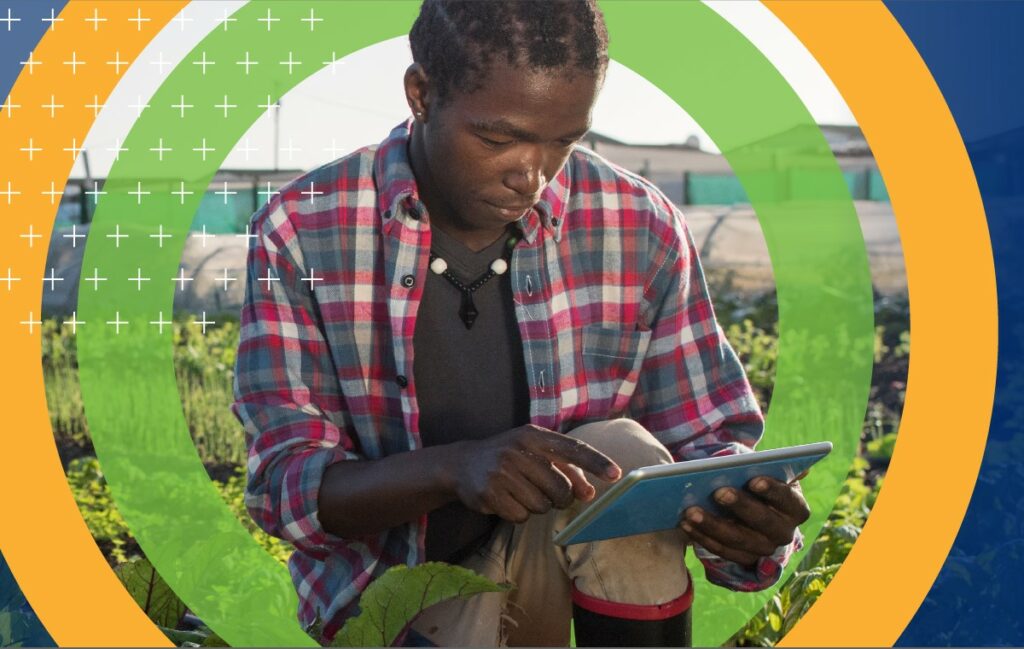 The value proposition for food inventory management and traceability is heightened by the FDA's Food Traceability rule, FSMA Section 204, says Jonathan Gregory, GS1 US's Community Engagement Director. The FSMA rule identifies food for which additional traceability records are required to enable fast and efficient product recalls. These records can be collected automatically with RFID, although other methods, such as barcode scanning, are other options.
However, FSMA Section 204, in addition to the various benefits of RFID-based data on goods moving through the supply chain, have pushed quick serve restaurants to deploy the technology. An example of these restaurants is Chipotle. (See Chipotle and Suppliers Partner to Roll Out RFID Nationwide (rfidjournal.com)  and RFID Brings Visibility to Quick-Serve Restaurants and Stores - RFID JOURNAL.)
The food industry approached GS1 US three years ago, Gregory recalls, with a need for encoding tags in a way that could provide not only the unique ID but to more easily encode and leverage key data, such as batch or lot numbers. Similarly, pharmaceutical companies, such as Fresenius Kabi, are applying RFID tags to some of its products, and other drug companies are following suit. (See Fresenius Kabi Launches RFID-Enabled Rocuronium Bromide Injections [rfidjournal.com]).
To ensure that any of those who received tagged products can capture and interpret the RFID tag data, the agency's goal was to clarify encoding best practices so that suppliers receive a common set of standards-based requirements. The guideline focuses on EPC-encoded UHF RFID tags, and users of the guidelines will include not only healthcare and food manufacturers, but distributors, solution providers, and end users of tagged goods.
Encoding Guidelines for Food and Healthcare
In the case of foodservice, the guidelines aim at how attribute data – such as batch, lot number, date, or net weight – can be encoded and then accessed on UHF RFID tags applied at the case or carton level. The guideline and standards structure application identifier data so that readers can interpret and categorize the information correctly.
The guideline follows GS1's release, last August, of the EPC Tag Data Standard (TDS) 2.0 that enables new schemes that simplify encoding and improve barcode-RFID interoperability. (See Standards Group Provides RFID Guidelines for Food Services (rfidjournal.com). This makes it easier for food and drug companies to add data to the tag beyond the GTIN. However, tags must have adequate memory capacity. Most UHF RFID tags have a maximum of 128 bits, which is sufficient to encode a date value; however, the addition of batch or lot would require more memory, such as 220 bits.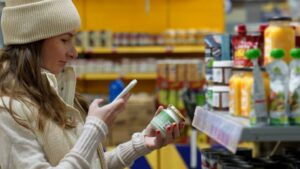 The food guidelines also make recommendations related to tag placement and marking. The RFID inlay and its location on a carton or other packaging must mesh with the reading method such as use of a handheld or fixed reader. It should also accommodate the carton's content (liquids in products inside a carton might require that the tag is placed on the top, outer area of the carton to avoid RF absorption). Other issues to consider are the need for physical inspection – which would require that it be visible – or risk of damage to the inlay or label.
In addition, drug or fresh food management can be accomplished by detecting expiration data of tags as they are read to identify goods that have an approaching or past expiration dates. Users would then respond accordingly. Such data can also be used for first expired, first out (FEFO) practices.
The Benefits or RFID
The guidelines were released in June, and developed to be complementary to Auburn Labs' template for which UHF RFID inlays will work with a specific category of goods.  Any food service operator, distributor or supplier could use the guidelines to determine how they encode, or subsequently interpret data from that tag.
Among the RFID-enabled benefits that the guideline focuses on is recalls, in which the data being captured could precisely identify an expired product so that it can be removed from the supply chain or inventory at a store.
Another benefit could be improved operational efficiencies. Currently many fresh foods, pharmaceuticals, or healthcare devices must be weighed and counted manually to capture data about what is received or shipped.
If a mistake is made, the error can be harder to identify before the supply chain is disrupted. This means that if a truck delivers the wrong carton to a store, both that store and the intended recipient store can take corrective actions.
In the future a separate guideline may address retail grocery – when food producers and retailers leverage RFID tags to gain precise visibility to goods received at a store. One advantage could be gained at the store bakery, Gregory speculates. For instance, by knowing exactly what products have arrived at the store, its bakery could adjust its own baking schedule based on fresh ingredients received. Another focus is in-store management of fresh meats. Thus far, food items destined for supermarkets have rarely been tagged with RFID, in part due to the relatively low value of food items. However, with dropping costs of RFID tags, and greater technology performance, food traceability may include RFID technology in coming years, from factories to stores.
Key Takeaways:
GS1 US' guidelines for the food and pharmaceutical industries will help companies leverage RFID tags that store more information such as a unique identifier for expiration dates and other details.
Companies using the guidelines can better ensure the system is compatible for all users in the supply chain or retailers of food and drug products.